Keep up with all the latest tech news with AllTechNews.co
All the latest tech news from 41 sources, all in one place.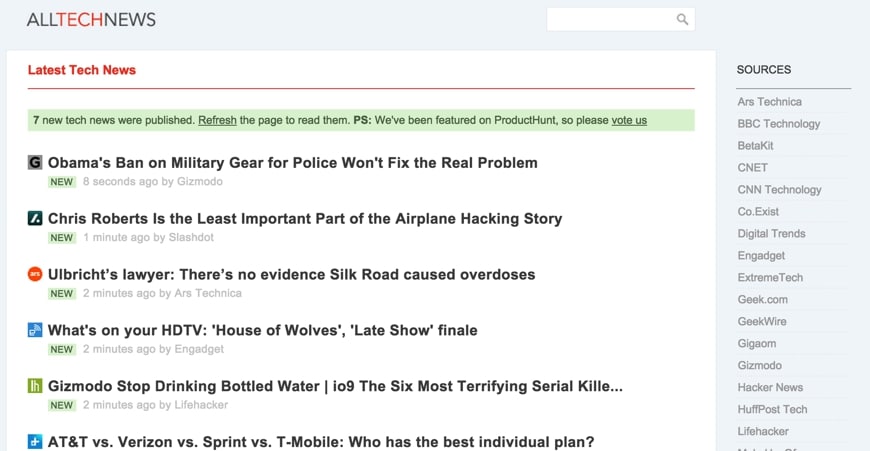 There's a million tech news sites out there on the internet these days, KnowTechie being one of them, so keeping up with all of them proves to be difficult. If you're someone who doesn't use an RSS reader to stay current on all the news, then it's hard to keep up. Luckily, a new site, AllTechNews is looking to change that.
AllTechNews is the latest website to pull news from 42 of the biggest publications in tech (KnowTechie is being added to the list). Some of the heavyweights on the list include TechCrunch, Wired, CNET, Gizmodo, The Verge, The Next Web, and more.
What makes the site useful is that it refreshes every minute, this way you don't have to chase the news. The news comes to you. The site even tells you what stories you missed while you were gone, this way you don't miss a beat.
The site isn't currently optimized for mobile, but the team told KnowTechie in an email that they're working on a mobile version to help visitors keep up with the tech scene while on the go. Check it out and give it a whirl.
Follow us on Flipboard, Google News, or Apple News