LG unveiled a new wireless keyboard that features a unique rollable design
Meet the Rolly Keyboard, LG's new wireless keyboard that folds into a pocket-sized stick.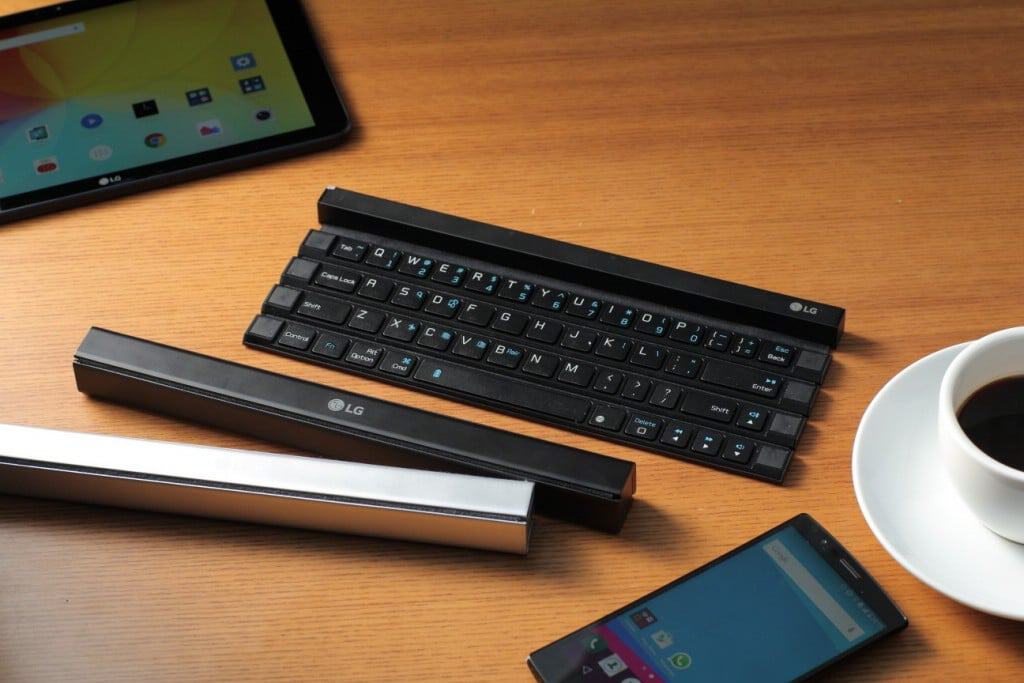 If you are not a fan of typing on a tablet,  then you are going to love the new wireless keyboard LG just announced today.
Meet the Rolly Keyboard, it's a wireless bluetooth keyboard that features a really cool unique rollable design. Essentially it works like any other keyboard, but the biggest difference is that when it's not in use, it transforms itself into a pocket-sized stick.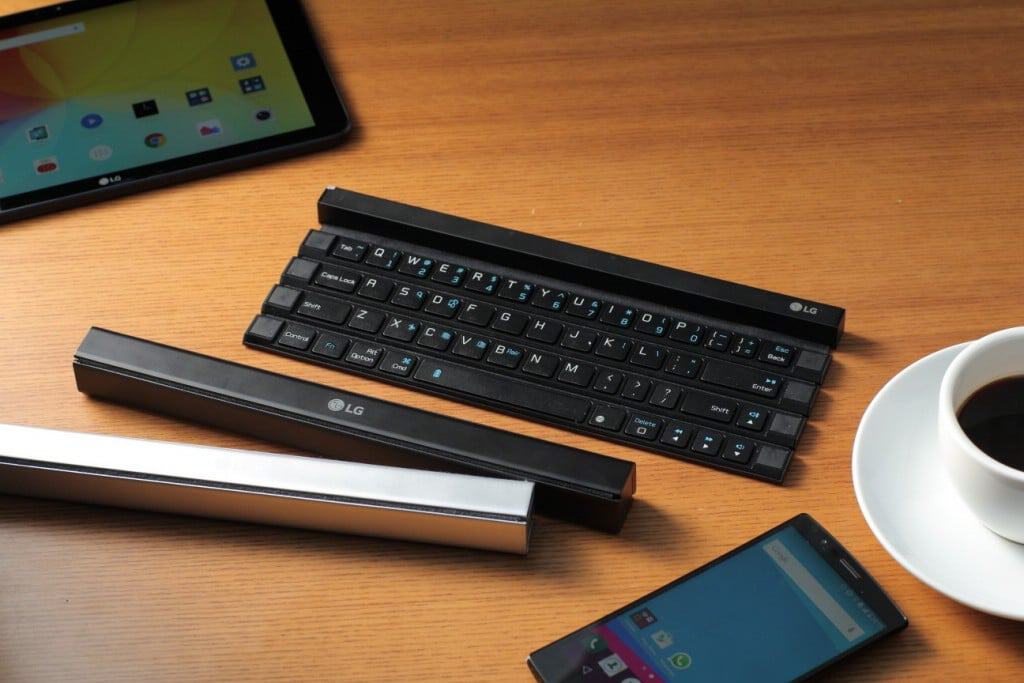 The rollable design isn't the only feature Rolly has to offer. The keyboard comes equipped two arms which allows users to place their tablet or smartphone right in front the keyboard, thus providing users with the total package.
The keyboard is powered by a single AAA battery, and according to LG, users can expect to see three months of battery life.
Vice president in charge of Innovative Personal Devices at LG, Seo Young-jae, stated in a recent press release:
"The goal was to create a product that could add more value to LG smartphones and tablets at the same time offering a unique design proposition that hadn't been explored before."
LG plans to launch The Rolly Keyboard sometime in September in the US, other markets will soon follow. Pricing will be announced closer to the launch date. To learn more, click here.
Follow us on Flipboard, Google News, or Apple News