Why 'living in the cloud' is the key to a winning IT department
We're more connected than ever, shouldn't your business be the same?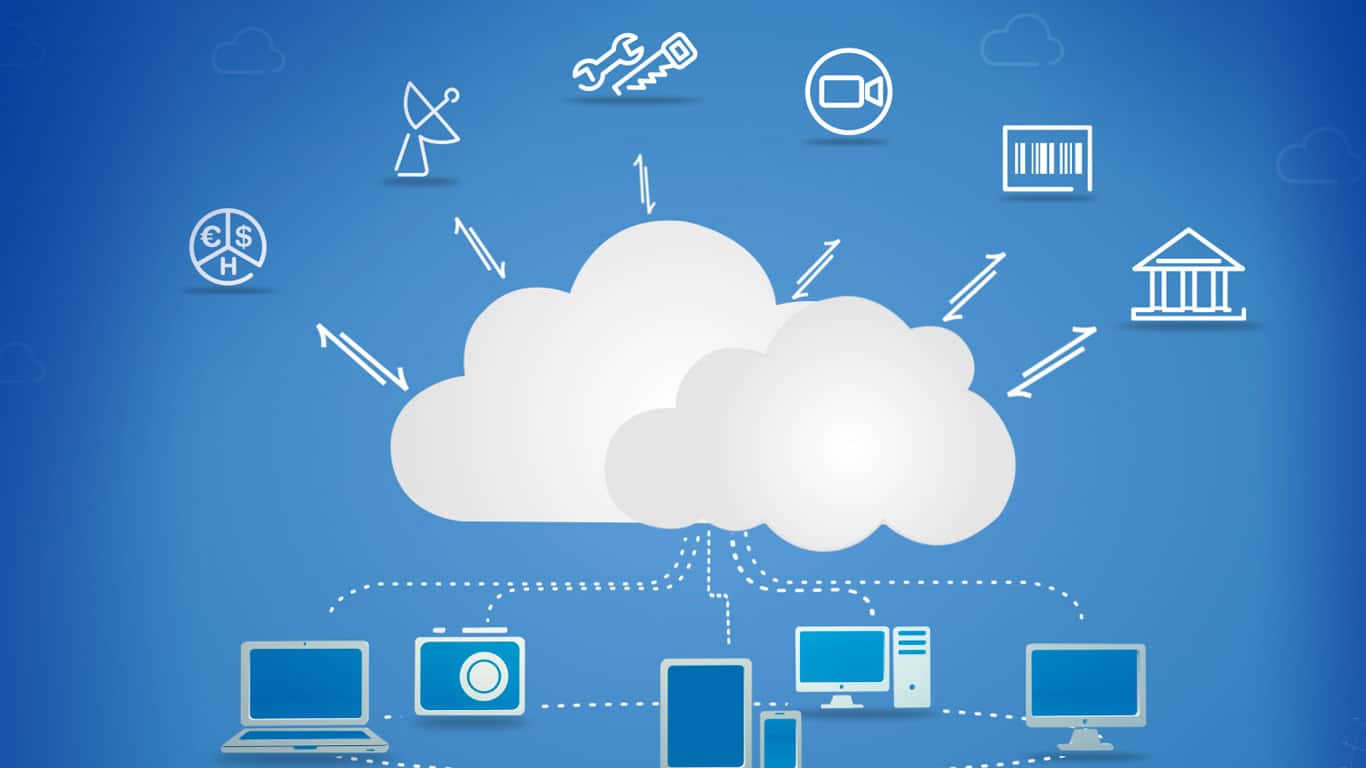 In the age of information, we as a society are more connected than ever before. Emerging technologies coupled with seismic shifts in organizational structures and attitudes to remote working mean that today's IT departments have an increased responsibility to manage, and maintain, increasingly complex systems. And, when it comes to coping with these growing demands, the solution seems to lie in "the cloud."
Experts predict that 78% of US-based businesses will migrate toward cloud computing by 2020, with a total of 50 billion things connected to the World Wide Web. In utilising shared pools of configurable computer-based resources and high-level services that its possible to provision with ease – often from one central dashboard or location – cloud computing offers a robust solution for overstretched IT departments looking to enhance their organisation's systems, while making them more efficient, secure and user-friendly.
To demonstrate this very notion, let's explore the primary benefits of "living in the cloud" when it comes to IT management with a little something that we like to call, the "four Es of cloud computing".
Effective backups and watertight web security
A tangible perk of using the cloud to run your IT department is security: a solid cloud-centric platform or solution will not only help to fortify your network against evil web-based entities or cyber attacks, but it will also ensure your most critical data and files are backed up in the cloud, safe and sound.
As we move towards an increasingly digital future, cyber crime and data breaching is on the rise. If you don't protect your business, and its data, you could leave yourself open to potentially devastating attacks – and if course, a great deal of this responsibility falls on the shoulders of the IT department.
To fortify the protection of your files, cloud-centric backup software services such as Backblaze are easy to navigate while offering reliable and robust file backup solutions. Plus, not only do robust cloud computing platforms help to encrypt confidential data, but the cutting-edge innovations like Cloud Management Suite have the power to tackle breaches or attacks that occur in real-time, offering 24/7 protection, and reducing associated security costs in the process.
They can also prevent these attacks from ever occurring by automatically patching your entire infrastructure through the cloud, to make sure all endpoints are patched and safe with the latest software updates. A huge plus point for the cloud.
Enhanced software distribution
The successful distribution of software to the end user is a critical aspect of any IT manager's workload – and at its core, this software distribution can dictate an operational health of an organisation
With more elements to consider in the age of digital transformation than ever before, streamlining your software distribution initiatives can prove tricky, but, it is something you need to nail. By using a smart, autonomous cloud-based platform, you will eliminate the necessity of cost-inducing infrastructure and drive down the consumption of bandwidth, in turn, improving operational efficiency while making sure the right people get access to the right software at the right time.
Efficient inventory management
Even in the digital age, IT departments have the colossal duty of managing extensive levels of inventory across departments. And, as you may well know, regardless of the industry you work in, or the kind of business you run, managing your inventory successfully is an absolute necessity rather than an organizational luxury – as a failure to do so could result in disastrous consequences.
From printers and mobile devices to security management software and collaborative platforms, IT inventory never sleeps, which means that keeping a reliable record of your inventory, in addition to what is connected to your environment, can prove a constant challenge. But, with the cloud, taking on such a challenge becomes infinitely simpler.
By implementing a cloud-based platform that has the ability to scan for all of the hardware and software present within your environment, and manage inventory from one central location, you will gain a panoramic snapshot of your inventory, in turn, allowing you to handle your network in a way that is exponentially more streamlined – and cost-effective.
Elaborate troubleshooting
IT systems, by their very nature, are rife with potential issues, roadblocks, bugs, and issues. This plethora of problems often costs valuable time, money and resources. But, less so with the cloud.
By using a central cloud-based platform with autonomous capabilities that can predict potential inefficiencies within your IT system, troubleshooting rising issues and managing potential weaknesses, you will be able to cut out any sluggish manual processes.
Moreover, when it comes to patch management – one of the cornerstones of any sustainable IT system – these predictive troubleshooting capabilities can spot potential inefficiencies, perform patching audits, resolve patching issues and manage vulnerabilities as they occur. As a result, you will save time, save money and make your IT department far more cohesive, productive – and less stressed – a real win for the techies.
"Cloud Computing is not only the Future of Computing but the Present and the Entire Past of Computing." –  Larry Ellison, Oracle
In many ways, the IT department is the beating heart of any modern business and by embracing the power of the cloud, you will be able to make yours more efficient, effective and successful than you ever thought possible.
In summary, if you are yearning to make your everyday life easier while enhancing your overall operational efficiency, using an industry-leading cloud-based solution will transform your from average to award-winning in no time. Welcome to the future.
For more cloud-centric tech insights, read about why Microsoft believes Project xCloud can be the "Netflix for games."
What do you think the future holds for cloud computing? Let us know down below in the comments or carry the discussion over to our Twitter or Facebook.
Editors' Recommendations: