Machine learning in smartphones
Machine learning is a type of artificial intelligence. With it, your smartphone will be able to think for itself – at least to an extent.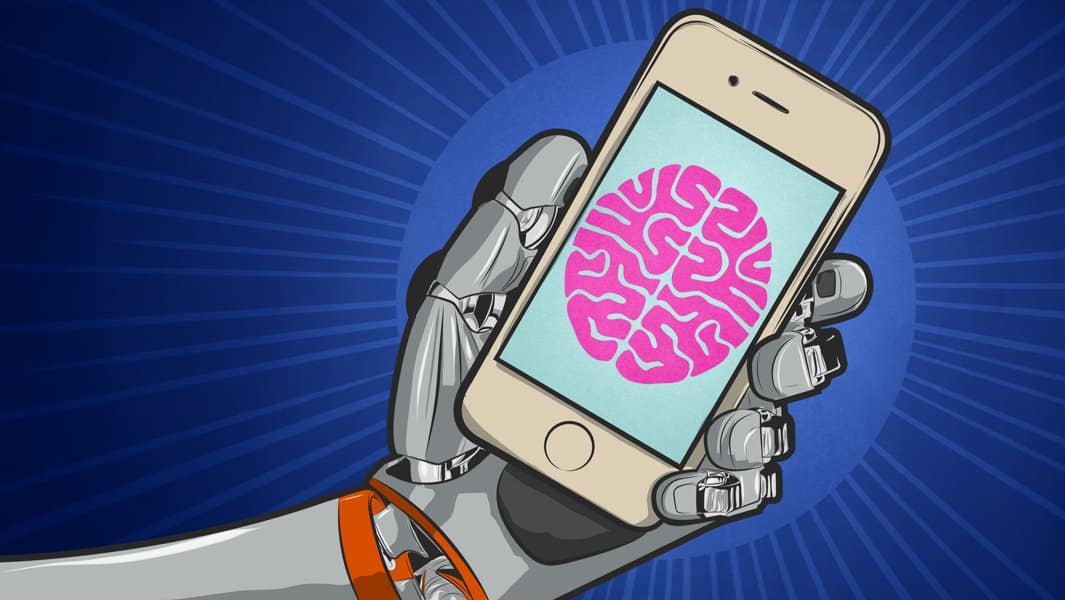 Smartphones are constantly evolving. For evidence of that, look no further than Apple's popular line of iPhones. First introduced in 2007, the company recently announced the iPhone 8 and iPhone X – in other words, in just 10 years, there have been nine iterations of the device, not including supplemental models, such as the C and S versions. Such is the march of progress. And there are no signs of a slowdown.
What might we see in the future? Beyond faster processors, greater storage capacity, higher resolution displays, and clever security features, such as fingerprint and face recognition, the smartphones of tomorrow could think for themselves. And that is because your next smartphone will likely have machine learning.
What is Machine Learning?
Machine learning is a type of artificial intelligence. With it, your smartphone will be able to think for itself – at least to an extent. This technology will make your device more energy efficient, enable and improve virtual and augmented reality experiences, provide for smarter camera functionalities, improve device security, and of course, allow for better audio connections. This is possible in part because, with machine learning, your device will constantly be improving its processes to run and operate more efficiently.
Mobile processors like Qualcomm's Snapdragon 835 leverage machine learning in an effort to extend and expand the boundaries of mobile performance. With mobile devices increasingly taking over for laptops and desktop computers, it's imperative that their performance improves accordingly in order to fill the many roles that desktop machines have traditionally taken on. Artificial intelligence helps make up the gap and gives smartphones the ability to meet our increased daily demands. With it, our smartphones could soon anticipate our needs.
How Will it Benefit You?
Think of it this way: With machine learning, your smartphone becomes even smarter. Yes, artificial intelligence and machine learning can aid and improve all sorts of functions and processes in minutes and specific ways, but as it concerns you, the user, your phone will simply do everything that you need it to – but faster, better, and with greater efficiency. Your camera will take better pictures, your speakers will deliver better sound, your connection will be more clear and crisp, and your battery will last longer. In a nutshell, everything that you like about your phone will be better. That is what machine learning makes possible.
With machine learning, you can leave applications running in the background without having to worry about how it will affect processing speed – or battery life. Alternatively, you can take brighter, crisper low-light photos, or find and focus on objects more quickly. And once you've taken those photos, you can take advantage of far-reaching post-processing features, allowing you to keep your Instagram feed the envy of everyone you know. Or perhaps you simply want a voice-activated digital assistant that actually works? Machine learning can finally make this a reality as well. The benefits are many, but the key is that you may not even notice them.
When Can You Expect It?
Many devices already feature some form of machine learning (those with the Snapdragon 835 mobile processor, for example, like ODG's R-8 and R-9 smart glasses). Widespread adoption is expected to take place starting this year, with numbers continuing to grow as the technology becomes more commonplace. As this technology transitions away from the cloud and into our devices as a native feature, customers can expect devices that are faster, smarter, and more powerful than ever. Perhaps more importantly – and perhaps the biggest selling point of machine learning – devices will become more intuitive as well.
Predictive text messaging, for example, utilizes machine learning already, meaning most, if not all of you, have already experienced this capability in person. Yes, sometimes autocorrect can be more of a hassle than a help, but think of the many applications for the underlying technology – and how well it could all work with just a bit more brain power. Developers and hardware companies like Qualcomm and Apple recognize the potential, which is why the industry is in many ways betting the future of the industry on this technology. When it comes to machine learning, you could argue that the future is now.
Your Next Phone Will Think for Itself
Machine learning is here, and it's here to stay. The odds are good that if your phone doesn't already feature machine learning, then your next one will. And this means your next mobile device will be more intuitive and capable than ever. Your smartphone is already smarter than the computers that brought Neil Armstrong and Buzz Aldrin to the moon; it's possible that in another 10 years, your smartphone might be the smartest computer you've ever owned. Now when will bipedal robot assistants become a reality? We're looking at you, Honda. Make it happen!
Follow us on Flipboard, Google News, or Apple News