McDonald's really McFucked things up with its Happy Meal fitness trackers
McDonald's attempted a fitness program for kids and it failed miserably.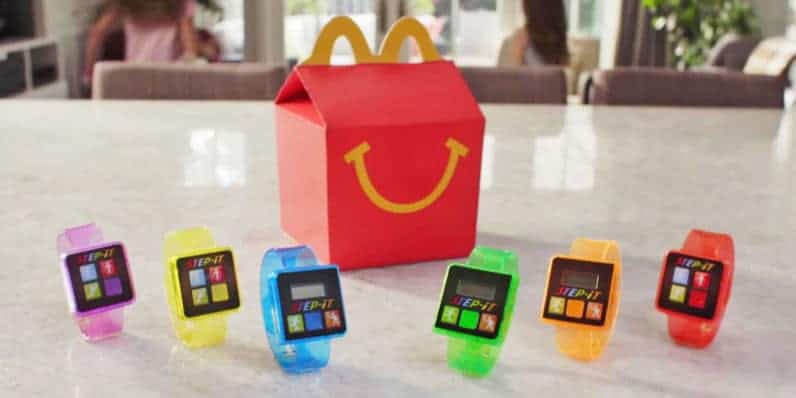 What's the one thing every kid wants included in their coveted McDonald's Happy Meal? It's certainly not a toy! Cmon, the kids these days want fitness trackers, I guess.
Well, that's what McDonald's thought whey they start throwing one in each Happy Meal. Now they're shamefully recalling them back because kids and parents were complaining about skin irritation.
Terri Hickey, a McDonald's spokesman, said in an email to the Associated Press stating McDonald's is "fully investigating this issue" and that restaurants are "offering our youngest guests an alternative Happy Meal toy."
Turns out, the kids weren't loving it. Guess they'll have to resort to regular ole toys while they slowly kill themselves.
We've reached out to McDonald's for comment and will update the post if we hear back.
► AP
Follow us on Flipboard, Google News, or Apple News