MedTainer keeps your pot fresh and its smell concealed
Grinder and storage container all in one!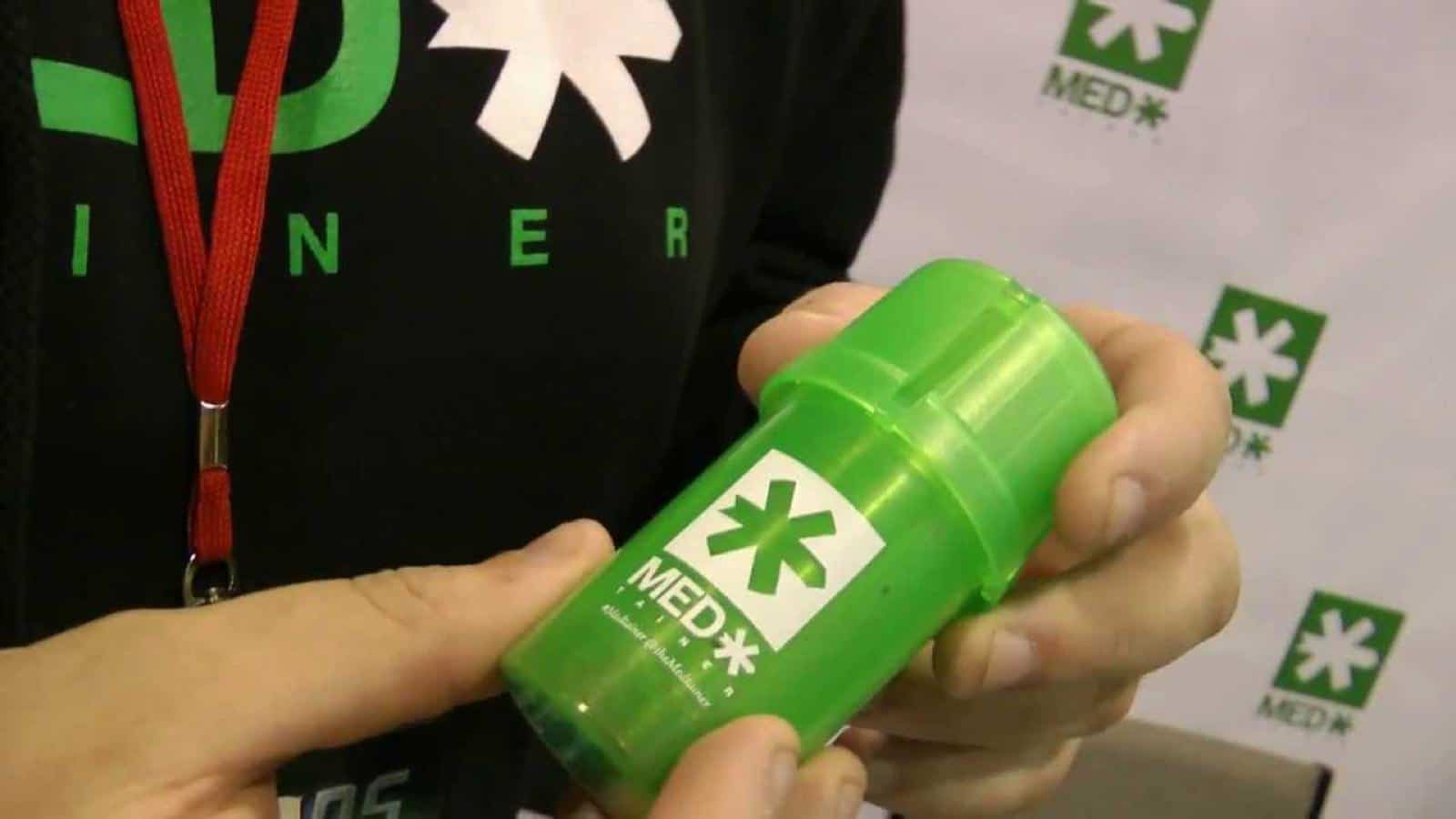 I have been a medical marijuana patient for close to a year now, and it has changed my life. With the marijuana, comes a few problems, primarily since I used to live with roommates who were not okay with the smell. I am an open smoker, but I keep it to myself and respect anybody's wishes.
Nobody likes walking into a house or room to get smacked with the pungent odor marijuana gives off. Thanks to MedTainer, a product I purchased at my local head shop, my marijuana stays fresh and concealed. No matter if you prefer to pinch apart your flower, or grind it with a hand grinder, the MedTainer can fit all your storage needs.
MedTainer first impressed me as it has a concealed grinder at the bottom. I can grind about a gram of flower comfortably and have enough room to store it below comfortably. The individual storage container, you can conveniently store 4 ounces of buds or 6 ounces of ground flower. It's an all-in-one container that can grind, store, and keep your marijuana fresh.
One of my most significant issues was keeping my marijuana fresh and odorless. I could find containers that could do one, but not the other, and my flower was losing its potency. Thanks to MedTainer's FDA approved medical grade plastics, your herb stays fresh, dry, and potent. Never again have I had to worry about my marijuana's quality after a few days of storage.
MedTainers start at around $15-$25. If you are interested in picking one up, head to their official store website.
Follow us on Flipboard, Google News, or Apple News