Meet Crafty, the Rolls Royce of portable vaporizers
Storz & Bickel gave us a chance to review their Crafty portable vaporizer. We were blown away by the results. Check out our full review here.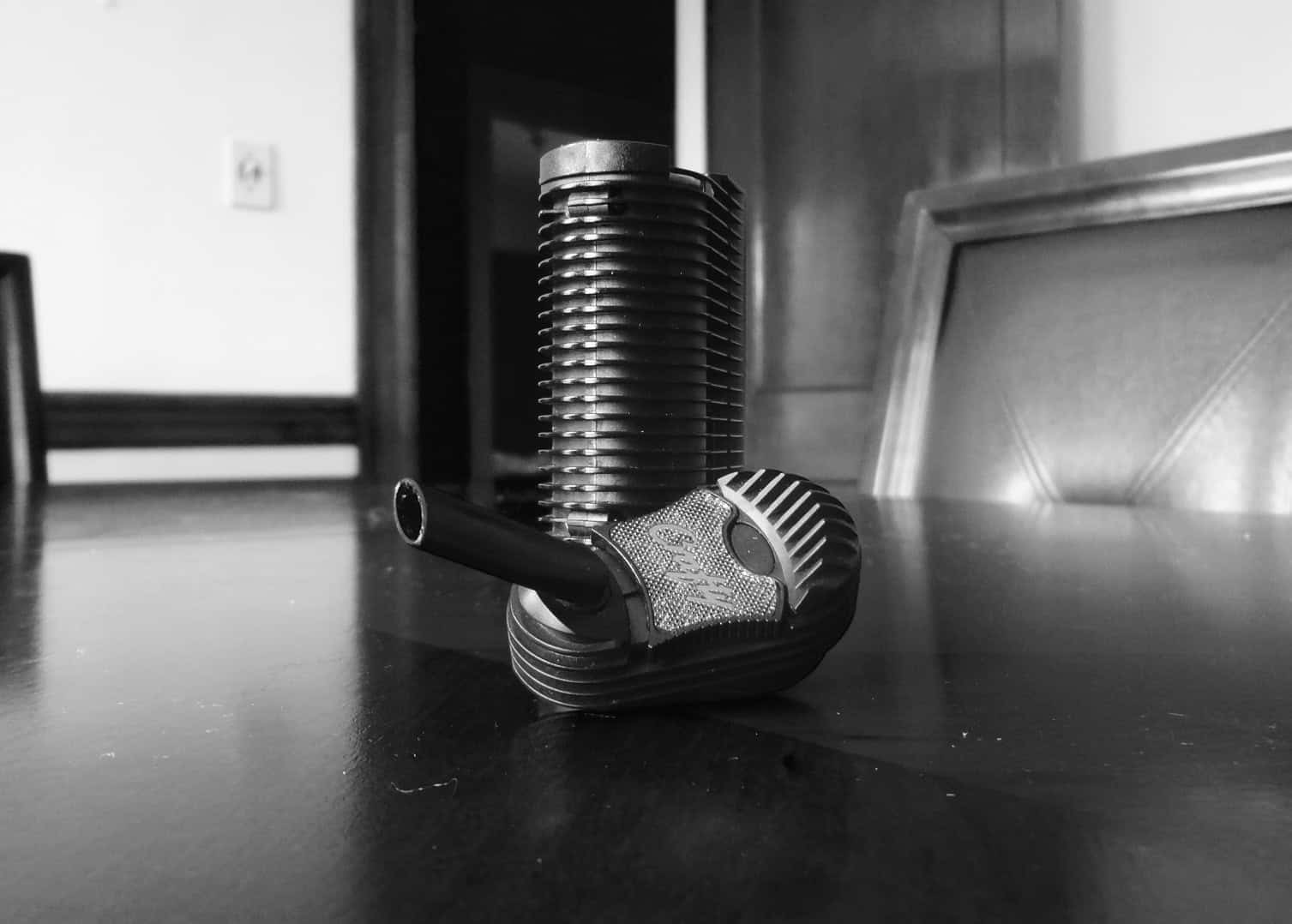 The Crafty, made by Storz & Bickel, is the latest portable herbal vaporizer to hit our review section here at KnowTechie. Storz & Bickel is essentially the godfather of the vape game – they're the name behind the infamous Volcano – and they've got a track record to show for it.
When it comes to portable vaporizers, Crafty is revered as one of the best. I've never had the privilege of trying one out for myself, so it's safe to say I was excited to dive in and see what this device was capable of. Lets begin!
Here's what's in the box:
Crafty
Power adapter with USB cable
Filling aid
Herb mill
Cleaning brush
Liquid pad
Spare screens (3) and seal rings (3)
Instruction manual
First Impressions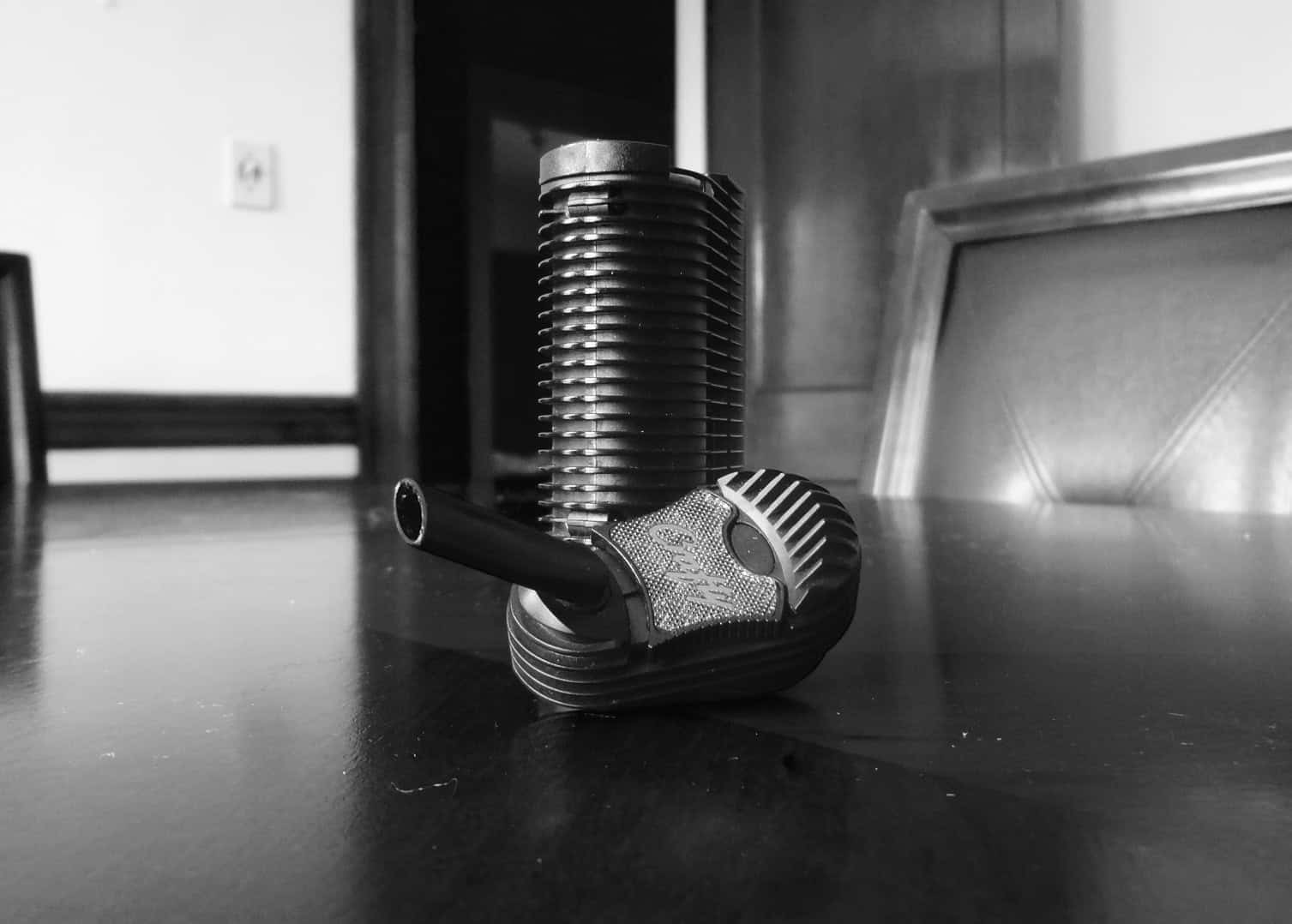 My feelings of excitement melted away when I discovered the device is made almost entirely of plastic. Common sense would dictate that heat and plastic aren't the best combination, and in most cases, will leave you with a bad taste in your mouth.
However, on further inspection, the Crafty turns out to be a solidly-designed unit. 'Ribs' help disperse heat evenly over the device's surface, so it doesn't get overly hot. And, the battery is separated from the heating chamber, which is a rare innovation in a portable vape.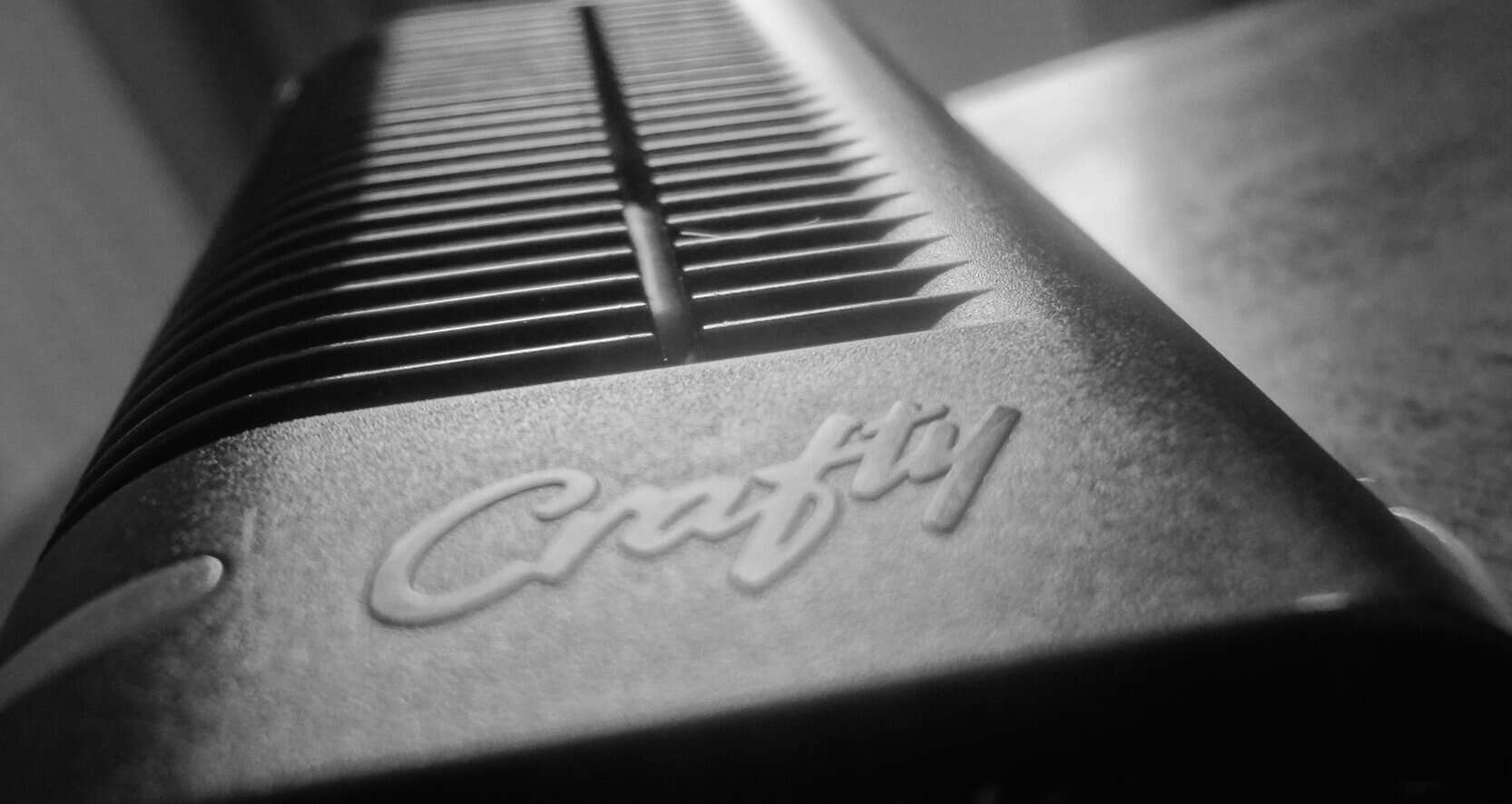 When it comes to the Crafty's visual appeal, it's hit or miss: I'm personally a fan, however, it's easy to understand how some folks wouldn't feel comfortable showing this off down on main street. When comparing it to something as sexy and sleek such as the Pax 2, it's hard for any other device to live up to that standard. However, it's small and light, so it's easy to conceal.
So far, I'm impressed with everything I'm seeing right off the bat with the Crafty. It's designed well, and it feels right in my hand. All I need to do is fire this bad boy up.
Interface
The Crafty has a simple interface; you'll only find one button on the device. Crafty also offers its own iOS or Android app to help you adjust additional settings, such as temperature and notifications. This is the first vaporizer that I've ever come across that has its own app, and, to its credit, it's well-designed, too.
Using the Crafty
To get things started, the mouthpiece swivels off to reveal the Crafty's chamber. It's a pretty decent size, but the positioning of the shaft makes it a little difficult to load herbs manually. The good thing is that the device comes with its own filling aid, which in itself is a pretty fun tool. Once herbs have been loaded in the chamber, swiveling the mouthpiece back into place gets you one step closer to vaping.
Starting the Crafty is as easy as pushing a button. I found that it usually takes about a minute and 30 seconds to fully heat up when set on its maximum temperature of 410 degrees fahrenheit. Once it reaches its optimal setting, a light at the bottom of the unit will glow green, indicating that it's ready to vape.
Taking my first draw from the Crafty, I felt like I was being punched in the face by a fistful of vape. I was literally overwhelmed by a massive cloud. Naturally, I was instantly sold. Six or seven pulls down the line, it was still hitting consistently like I was drawing it for the first time. The taste is amazing – all the more surprising due to its plastic mouthpiece.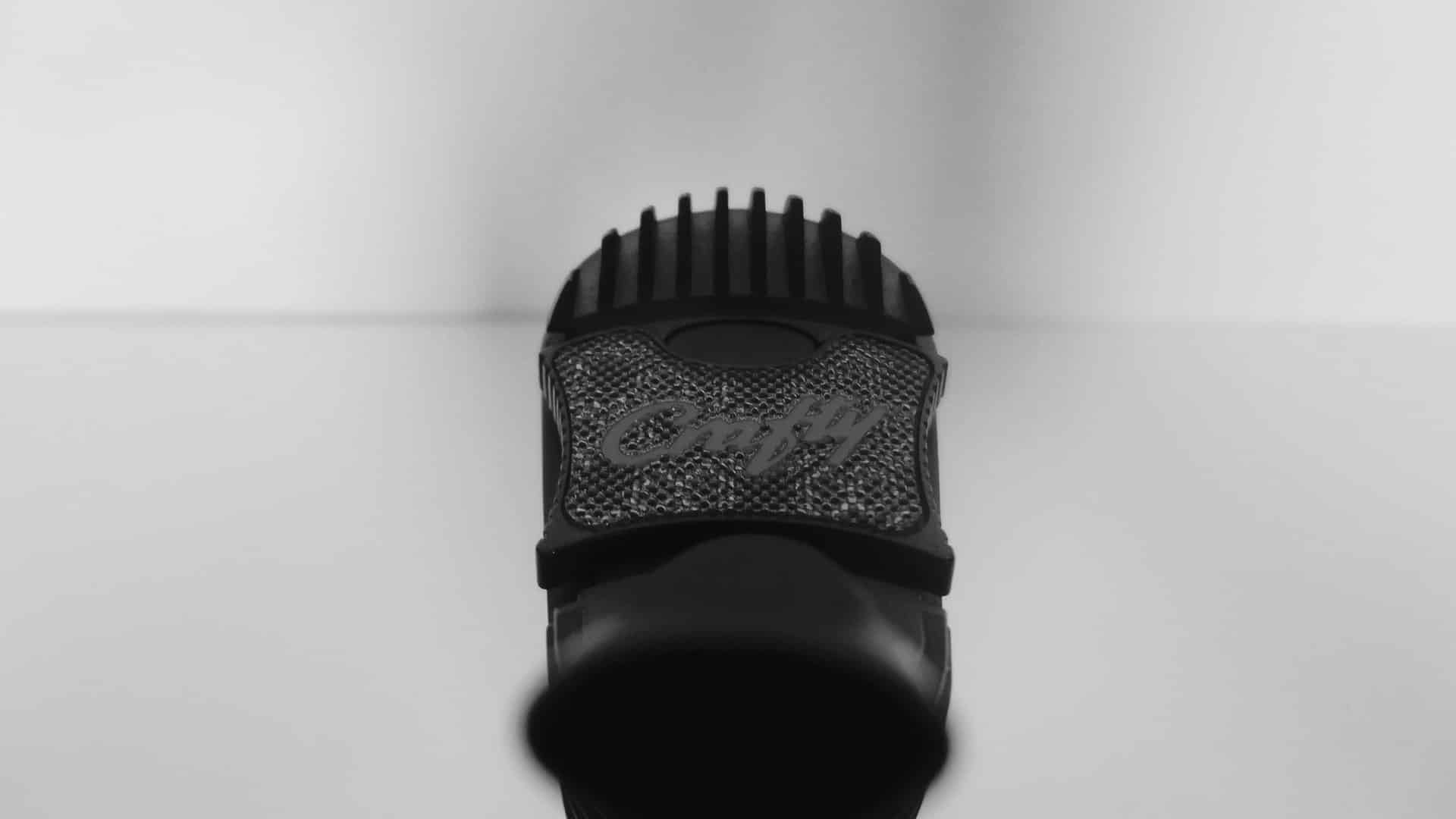 With all good things, there's always something that might turn a user off. Crafty utilizes a power-saving feature that shuts down after a minute, which likely helps keep it from overheating, as well. So, to keep the device on a continuous power cycle, you'll have to keep hitting the power button every minute, which can be a pain. If I could adjust the timing cycle through the app, that would help. Unfortunately, there's no way to change this.
Battery
This is another area I think Crafty could have improved on. The battery gives you about an hour-and-a-half on a continuous power cycle. That's considerably less than some of the other leading vapes on the market, like the Pax 2. On the plus side, it doesn't take long to fully charge the device. And, if you can't wait for a full charge, Crafty allows you vape while it's plugged in, thanks to pass-through technology.
Price
The Crafty is by far one of the most expensive vaporizers to date. The device will set you back around $339. It comes with a two-year warranty – not the best in the industry, but certainly not the worst.
Overall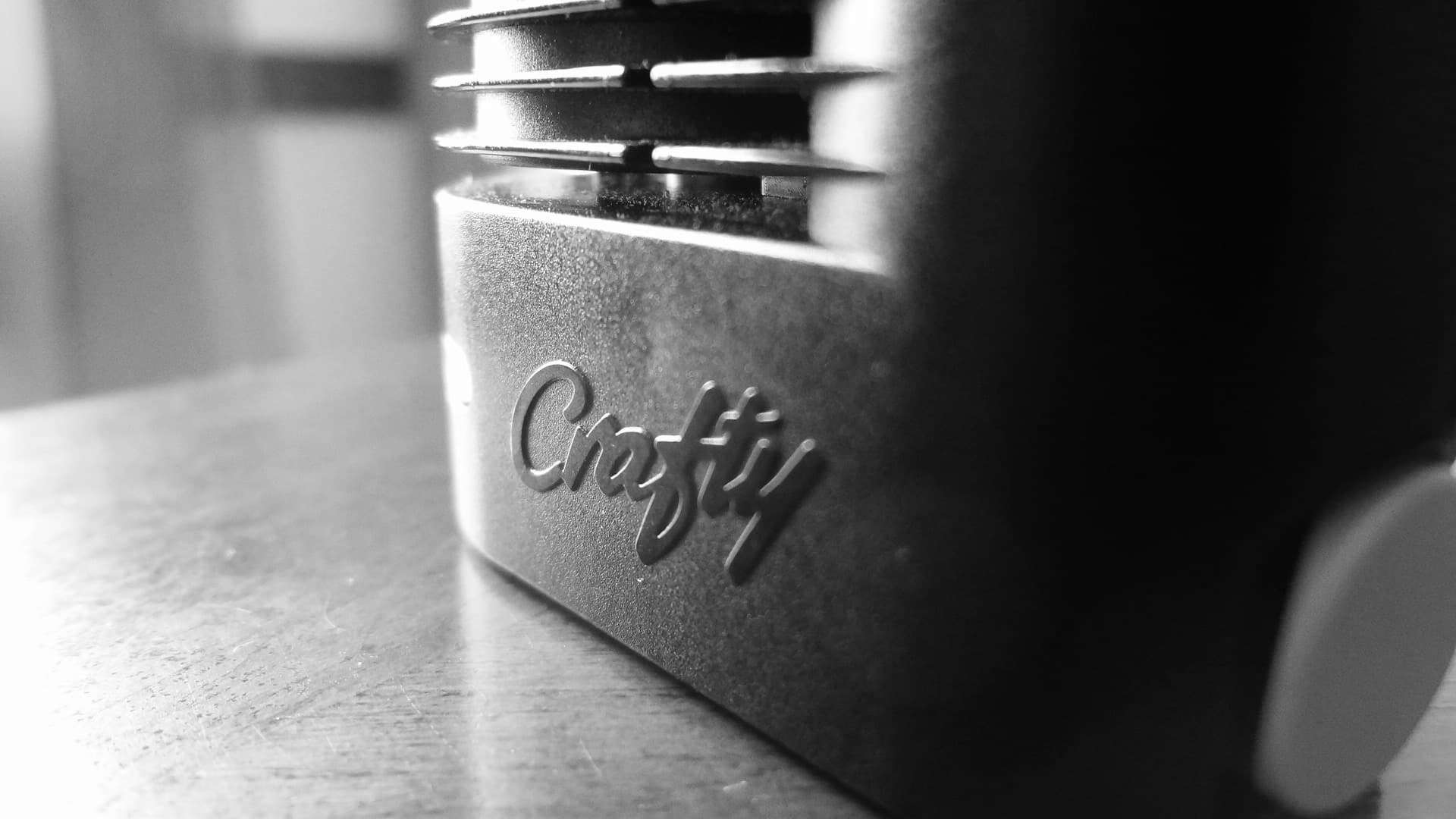 If I had to call it, the Crafty is my favorite vaporizer to date, beating out the Pax 2. Its vape quality can't be beat, its design is up there with some of the best, and it's fantastic portability earn it the KnowTechie stamp of approval. This vape is a beast.
To improve the Crafty, I'd add longer battery life, and a way to adjust the auto shut-off via its smartphone app. Again, not major flaws, but certainly features that would elevate Crafty to the ultimate portable vaporizer.  
The Good
Best performing portable vaporizer out there
Unique design
The Bad
Price may push some people away
Follow us on Flipboard, Google News, or Apple News