Meet GimBall, the drone that can fly indoors and save lives
GimBall is a drone that could operate in extremely chaotic environments without the need for fragile sensors.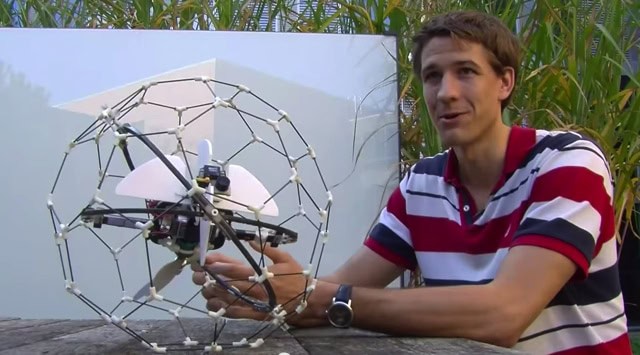 When it comes to flying drones indoors, the chances of you crashing into something is highly likely. It is pretty much a guarantee unless you have over 500+ flying hours under your belt. With current drone tech, walls and obstacles are a real issue and can cause serious damage to your machine. That is all going to change, however, thanks to the team behind GimBall. They have developed a machine that can operate in extremely chaotic environments without the need for fragile sensors, it's basically a drone that can fly into walls and ceilings, all while maintaining flight.
Let's think of some of the practical uses for such a device. One of the biggest challenges emergency responders have to deal with is having to throw themselves into dangerous situations on a near daily basis. Let's face it, if they didn't do it, who would? Although they save lives, we also see a lot of them perish. What if we could just send in the drone? Well, this is where GimBall comes in.
Here's how it works: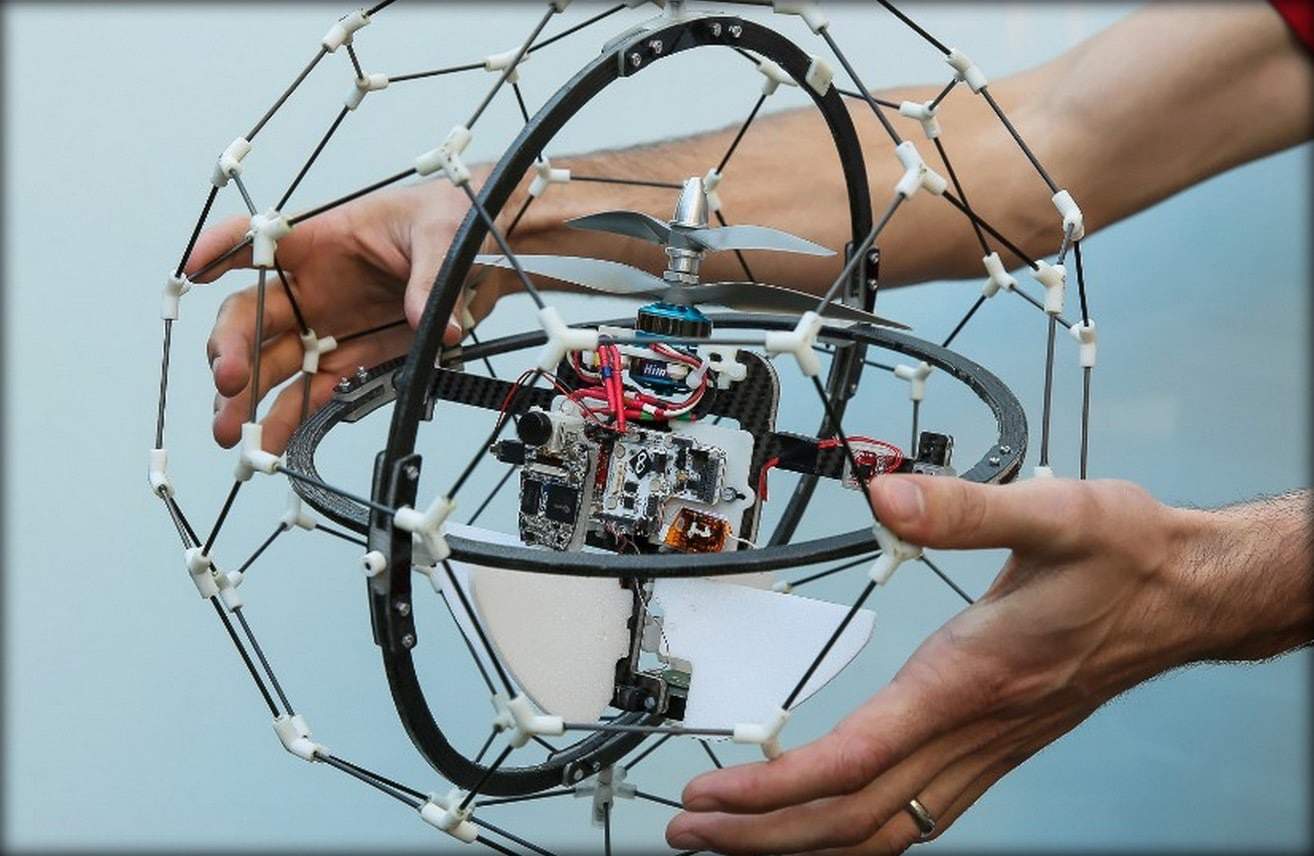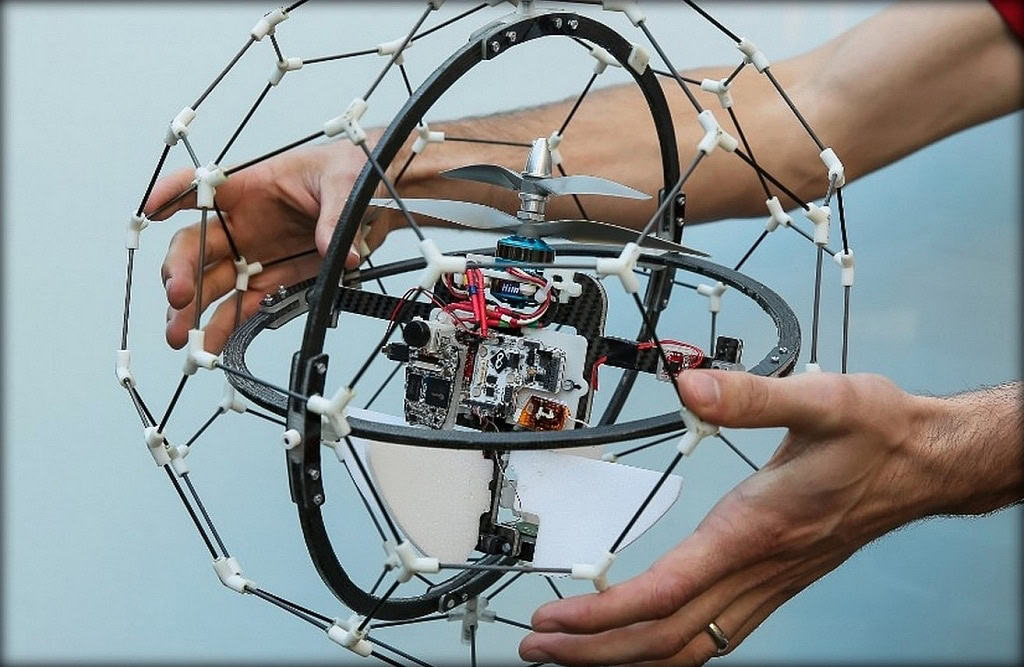 The drone utilizes an exoskeleton that rotates around an inner-frame that always stays stable, even during collisions. This allows the drone to travel in very difficult environments such as search and rescue missions where there are plenty of obstacles to dip and dodge around.
The outer-cage is held together by a multi-axis Gimbal system which permits the cage to roll and rotate freely of the camera and propeller equipment in the center.
One of the main advantages of the drone is that it's very robust and light weight. By utilizing carbon fiber materials to keep the weight of the robot down, the drone has stayed light and nimble, but it was a huge challenge during design and implementation.
Unfortunately, you won't be able to get your hands on one of these just yet. What you see here is just a prototype. The company hopes to make this a commercial product within a year or so, hopefully. Fingers crossed. For more information, check out their website here.
Follow us on Flipboard, Google News, or Apple News