Microsoft's releasing a foldable keyboard designed for any mobile device
Hate typing on a smartphone? Microsoft may have the answer for you with their foldable mobile keyboard.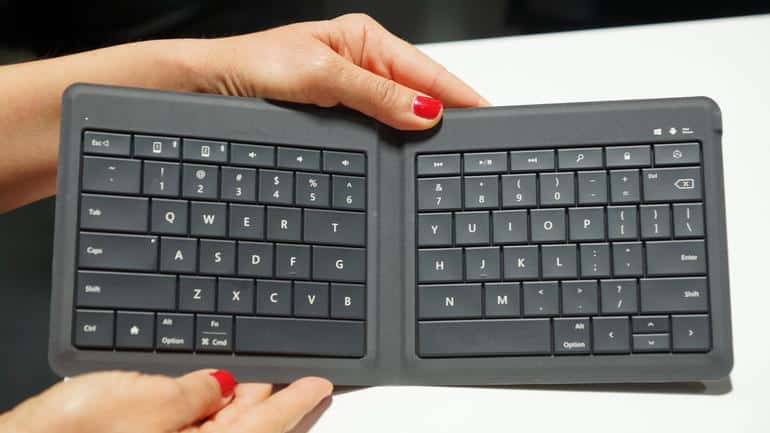 If you're one of the people who have mastered the craft of typing on a smartphone, then I congratulate you. Your award is in the mail. For the rest of the schlubs like me, Microsoft just released a foldable universal keyboard for iOS, Android, and Windows. Ironically enough, the company called it The Microsoft Universal Foldable Keyboard (crazy, I know).
Although the company released a similar product back in September, Microsoft added a feature that allows the keyboard to fold up. Magnets keep the keyboard closed so this way you can take it anywhere you need it to go. The keyboard is dedicated to bluetooth and works across multiple devices.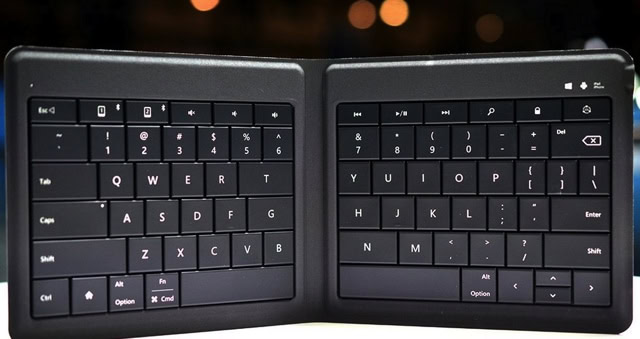 When it comes to the functionality, "Microsoft has ditched dedicated function keys at the top of its latest universal keyboard, but there's a function key for the usual audio controls, search functionality, and more" reports The Verge. The keyboard isn't limited to one device either, you can pair up to two devices at a time and "switch between them with one touch."
Microsoft plans to sell the keyboard for $99.95, and is expected to hit store shelves sometime in July. Although this may not be for the casual smartphone user, it can surely come in handy when you have to reply to a hundred emails with no laptop in sight.
Follow us on Flipboard, Google News, or Apple News