MIT has a robot that can detect and jump over obstacles like a cheetah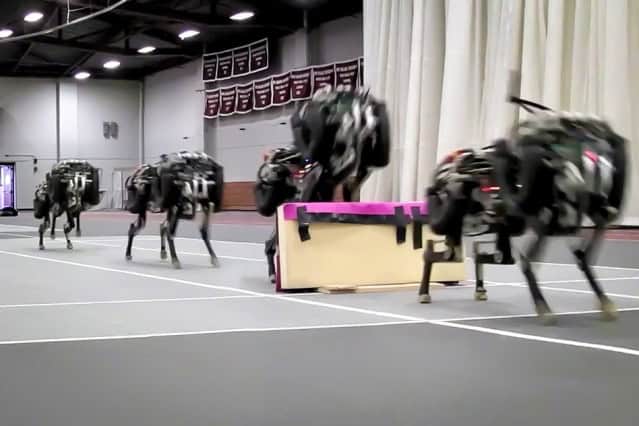 If you're one of the people concerned about a robot apocalypse, then you're not going to like the idea of a robot that can think on its feet.
A team of engineers at MIT developed a working robot that moves and acts like a cheetah. Not only is it able to run like one, it's able to jump over any obstacle that comes its way. Meaning, it thinks for itself.
Unfortunately for the robot, it's not as fast as a cheetah. The robot currently reaches average speeds of 5 mph and can only jump obstacles up to 18-inches tall, unlike a real cheetah. The developers at MIT created three separate algorithms that the robot uses to scan, detect, and calculate a jump when it's moving.
Explaining how it work may be a little difficult, so here's a video of the researchers from MIT explaining in detail all the work that was involved to pull this off.
Follow us on Flipboard, Google News, or Apple News