"Mom and Dad, Meet Brian, My Invisible Boyfriend."
Invisible Boyfriend gives you real-world and social proof that you're in a relationship, even if you're not.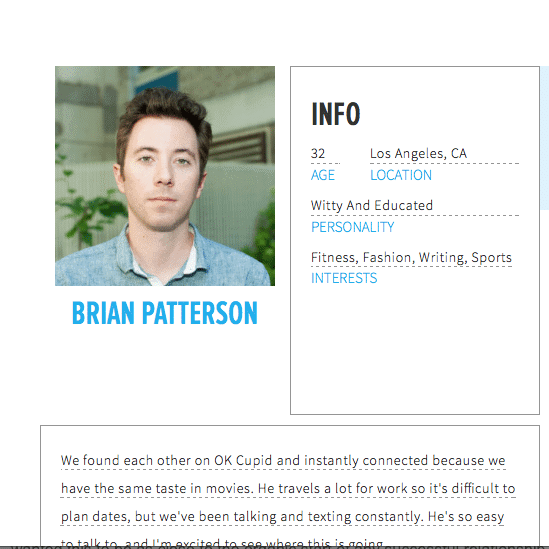 As a single thirty year-old woman, I truly thought I had seen most of, if not all when it came to dating. That is until my editor forwarded me a link to InvisibleBoyfriend.com.
InvisibleBoyfriend.com, gives you real world and "social" proof that you are in a relationship at a low monthly cost of $24.99. For that price you will receive a voicemail, a hundred texts and even a love-note, also known as, a postcard in the mail, every month. You know, so that you can fake to your co-workers, or your parents or yourself, that you are indeed in a relationship.

According to this Washington Post article, InvisibleBoyfriend (or Girlfriend.com), you are actually communicating with real-life individuals who are getting paid a few cents a text to respond to you. Your phone number and their phone number are completely anonymous to one another. Think of this like Uber, except now instead of On-Demanding transportation you are On-Demanding the psychological satisfaction of having a conversation with someone who is going to support your thoughts and answer your questions.
When you sign-up on InvisibleBoyfriend.com, you first pick your boyfriend's avatar, his age, his location (which is only West Coast based options at the moment), his personality type and interests.
I wasn't exactly attracted to any of the available avatars to choose from but I settled on something of a mix of Deadmau5 and Giovanni Ribisi. I chose a "witty and educated personality" and the interests: fitness, fashion, writing and sports. I was even given the option to write a few sentences about how we met and how it is currently going between us. Lastly I was prompted to choose my invisible beau's name…. OR opt to let the site to generate a name for me.
Seeing as I wanted this to be as close as possible to the organic start of any successful relationship, I chose the option for the site to generate my IB's name.
(NOTE: you can also opt to have the site generate the how you met your IB story).
Meet Therabody's All-New TheraFace Mask
TheraFace Mask is a breakthrough FDA-cleared LED skincare mask with added tension-relieving vibration therapy. Clinically proven results include firmer, smoother, healthier-looking skin with a visible reduction in fine lines, wrinkles, and uneven tone in as little as 8 weeks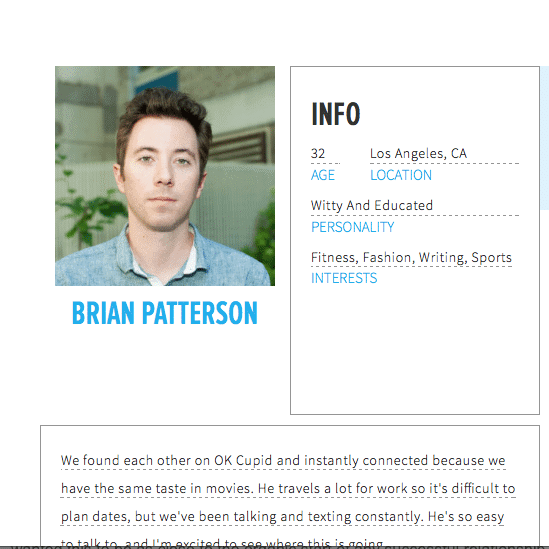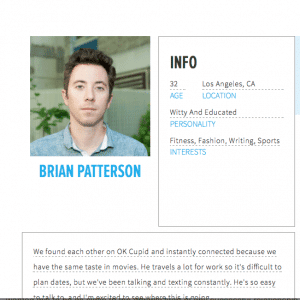 I was then introduced to:
I entered my phone number, hit the submit button and within thirty seconds……..
DING. DING. A text message notification appeared on my iPhone:
"Hey Amy, its' Brian. How is your day going?"
I answered him (it?) back but didn't upload my credit card information so I never got a response from him (it?).
I understand the justification behind InvisibleBoyfriend.com. The psychology behind the platform; the human need to engage with one another. As a society we now are comfortable with the use of text on a screen as a form of human interaction.
So, I have to ask…
Are we built for relationships anymore?
In this digital world we live in, are we as humans fulfilled with our need for one another by just going through the motions of a relationship? By tricking our psyche to react through technology that pavlov dogs our reactions to simulate the feeling between two people?
That's how software is developed anyway isn't it? To cut the manual everydayness of doing something into technology.
"Tinder is just like getting hit on in public," one of my Tinder dates once stated.
If this is popular thought than you can argue that Hinge is like having a friend tell you that they have a match for you. OKCupid and Match are both like being in the halls of high school or the quad on the college campus. And E-Harmony is like being set up by your Aunt or mother's best friend's neighbor.
Yet, society isn't necessarily backing away from these modes of dating, if they were why would so many do it at one point or another. Reportedly, though, only 5% of Americans who are married or are in a seriously committed relationship have met online.
But, the "likes", the "matches," they make us feel good…right?
Communication is the key function of a relationship, pair that with the fact that most relationships these days are represented digitally, I can see where InvisibleBoyfriend seems like a good idea – or at least where its founders' found reason to pitch to raise its seed funding.
How many of us have news feeds that are crowded with posts that read: "Best Girlfriend Ever!" and a tag of said girlfriend's name featured along with the image of a sporting event?
Does this serve as reassurance for partners that they are loved? What happened to just a little bit of hand-holding? A kiss on the forehead? Public displays of affection now go out in the form of tweets, tags and check-ins.
Relationships and courtships of mine have both started and ended due in part to communicating via text. I've met men online that I've exchanged phone numbers with that I have texted back and forth with for weeks prior to meeting. In some cases, I've never wound up even meeting some of those men. I lovingly refer to this particular group of men in my contact lists as "pen pals."
I could argue that the courtship wasn't with any of these men at all. It was with my iPhone, which I smiled back at and blushed whenever the text on the screen read as complimentary.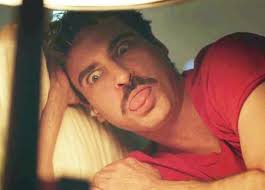 I haven't been in a seriously committed relationship in years. I can count on my one hand how many men I've dated that I met in real life over the last six years. But I need about seven or eight hands to begin counting the men that I've met through online or app dating.
I'll admit all this mumbo jumbo of finding the one with the help of the internet is getting old to me. I could give this InvisibleBoyfriend thing a go if I wanted too. I would probably get caught up in it; forget that Brian Patterson isn't something I'm paying $24.99 for a month and have my "HER" moment under the faint glow of my iPhone screen while I lay in bed at night.
Coming from a generation that grew up digital but not always digitally connected to one another, I am amongst those who have had the psychological satisfaction of pavlov dogging myself into understanding how good it is to be with someone visible.
Ironically enough, my biggest example of this is also named Brian.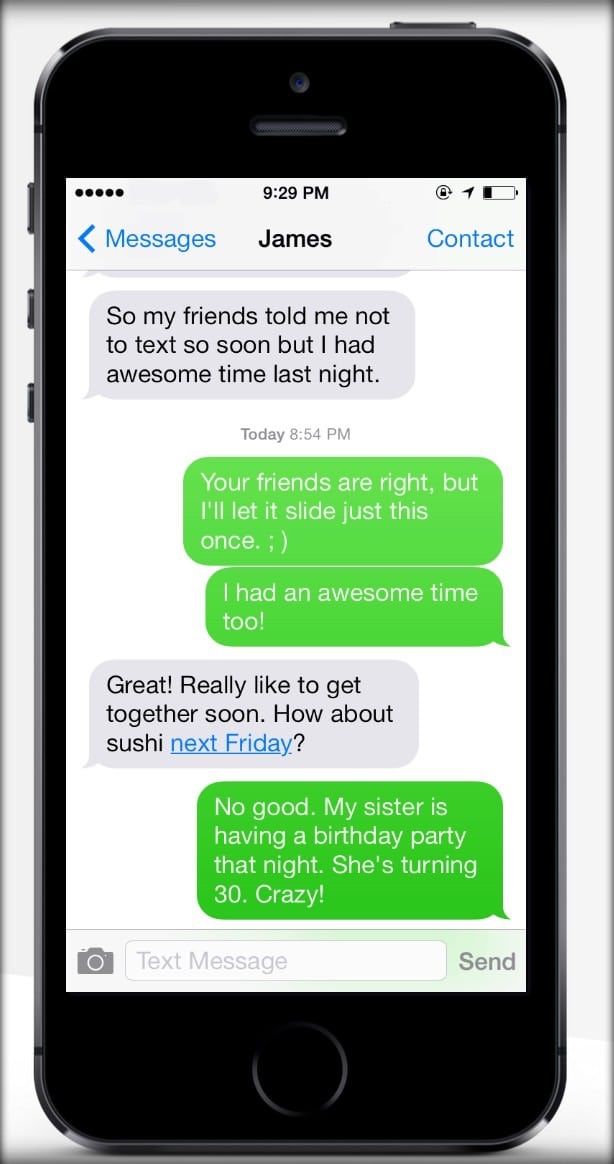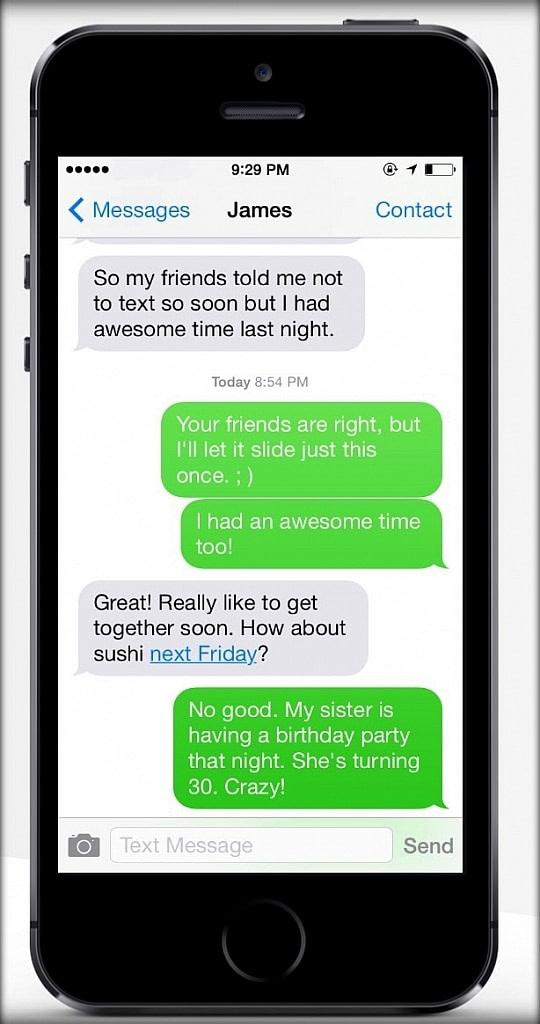 For, $FREE.99, I prefer the visible Brian. He and I have more in common than just fitness, fashion, sports and writing. We both have opinions of the world and how we fit in it. He's more than just an educated and witty man, although he has those qualities too. He's genuine and mysterious. He's quiet yet charismatic. We listen to old school hip-hop and talk about Nietzchse. We never leave the house when it is raining. We bake brownies when we find the energy too and we dance to Sinatra on the roof during hot July nights. We also fight and have conflict, mostly about each other's stubbornness, sometimes because he hangs his wet towels over the door to the bathroom. I like that we butt heads from time to time…
As we keep allowing ourselves to start romantic relationships digitally and asking ourselves to associate tech functions with relationship functions, what are we really training ourselves for? To be a life-form that doesn't need one another?
To never deserve that feeling of standing next someone, cringing your neck and gazing up? Does staring down into a phone and seeing the glow of text in a green bubble feel better than that feeling? That feeling of holding your head up so much that you can see the happy glow of their visible blue-ish eyes staring back down at you?
Now, that. That wonderful feeling. That is something to tweet about.
Follow us on Flipboard, Google News, or Apple News