New Call of Duty: WW2 multiplayer mode and map revealed
Futbol or football?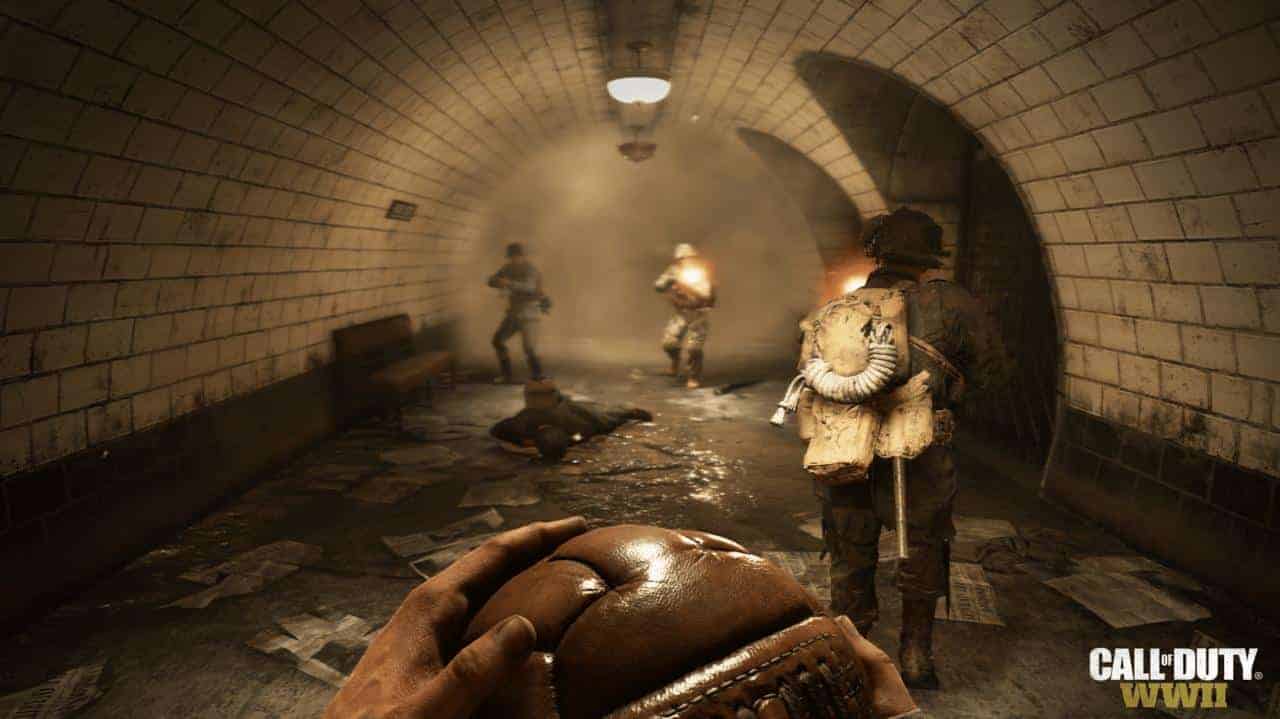 The release date for Call of Duty: WW2 isn't that far away, and truthfully, I can not wait. I had a blast with the betas on PS4, Xbox One, and PC. It feels and plays great all the while slowing down gameplay, which is something fans have been asking for since the past 2 releases. Sledgehammer Games has been all about hyping this game up, and today, they released a new multiplayer map along with a new mode.
The new mode is a clone of Call of Duty: Advanced Warfare's Uplink. This time you will be running, carrying, and tossing around a leather football styled around the game's 1940s era theme. Gridiron will be playable on a new map taking place in wartorn London. Even though the map name has not been released there was a leak within the game's code during the PC beta, rumoring the title to be London Docks. You can look at the full leak via CharlieIntel's post.
Here's what Michael Condrey, Co-Studio Head of Sledgehammer Games, told CharlieIntel:
"We are super proud of the game and cannot wait to play it with the community, so please hang on for a bit as November 3rd is almost here. In the meantime, here's a first look at our London map in multiplayer. It's a studio favorite for domination, hardpoint, and TDM, and we think it could be a standout for the competitive season ahead.  Also, it's a lot of fun for the new Gridiron game mode coming at launch, here's a taste."
With all this on top of last week's Carentan map reveal, it's looking like Call of Duty: WW2 is jammed packed with content. The game is to be released on Xbox One, PS4, and PC on November 3rd.
► CharlieIntel
Follow us on Flipboard, Google News, or Apple News