Want the brutal truth? This new website will give it to you for $10 bucks
Don't you wish your friends could give it to you straight up? I got a chance to speak with the founder of BrutalHonesty, a website that gives the brutal truth for $10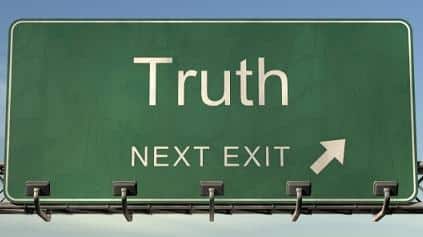 Friends should be able to tell friends the brutal truth, no matter how bad it may hurt them. Unfortunately, it doesn't work this way. It's a known fact, the people most closest to us can't hack giving us the truth when they know it could hurt our feelings.
But in every groups circle, there's always that one guy or girl who's not afraid of giving it to you straight up. If you're a fan of Seinfeld, you know "that guy" as Kramer.
But what do you when you don't have Cosmo Kramer swinging through your front door? You go over to brutalhonesty.io.
What is it?
Brutal Honesty is a website created by Jordan Speizer, an unemployed software developer living in California who provides brutally honest feedback for a small fee of $10.
"Without being mean or rude, I'll do my best to provide you with an objective, honest opinion."
Here's how it works:
After payment is received, Jordan reaches out via email and gets the ball rolling, usually within a 24 hour window. However, due to the overwhelming response BrutalHonesty has been receiving, it's possible your answer may take 2-3 days. All correspondences are private and will never be shared publicly. "I do take their privacy very seriously," Speizer told KnowTechie in an email.
Here's some of the example submissions Jordan has received in the past:
Is (insert idea here) a good business/app/website idea?
Should I wear this on a date? (pictures are OK)
What do you think of this situation with my wife/husband/brother/friend/mother/boss ?
Do you like my app? (web/iOS only, for now)
Do I have a good singing voice?
Would you pay (amount) for (product/app/service)?
Does my landing page look professional?
Why isn't she texting me back?
How does my resume look?
Do I need to redesign my website?
Is he interested or just playing games?
However, don't hold back to ask him anything! I'm kind of tempted to try it out for myself. I find this whole idea fascinating. I shared this page with my girlfriend, and all she did was give me the rolling eyes, as usual. But I think it's a really genius idea!
I wanted to learn more about BrutalHonesty, so I reached out to Jordan Speizer and asked him a couple of questions: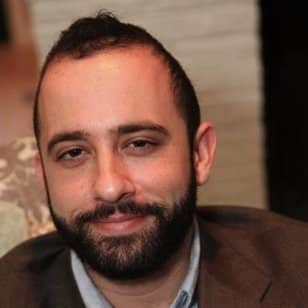 KnowTechie: What gave you the idea to start the website?
Speizer: I had a personal situation that I wished I could ask a stranger about. Not exactly a therapist, but just someone like-minded who could give me an objective, honest, opinion. I did a quick google search and couldn't find anything like it, so I decided to create it. 
KnowTechie: How many paying customers have you replied to?
Speizer: About 70.
KnowTechie: What is the most common question you run into?
Speizer: I get a lot of questions pertaining to startups, which makes sense considering where the majority of my early traffic came from (Hacker News, the forums associated with the startup accelerator Y Combinator).
Some example questions I've received:
"What do you think of this idea for a business?"
"What are your opinions on this app/website?"
"How do I get my business in front of venture capitalists?"
"Do you think I'm capable of marketing my business successfully?"
I also get a fair amount of questions that ask for advice, and I have to let them know that Brutal Honesty is a service for feedback and that I can't really tell them what they should do. In those situations I usually just empathize with their situation and communicate what I would do in their shoes (usually involves talking to a lawyer or therapist).
KnowTechie: How long do you plan to do this for? 
Speizer: Until it's no longer enjoyable. The money is almost irrelevant to me – it's all about connecting with other human beings from all around the world and really feeling like I'm helping out. That's been the most satisfying part of the whole experience. 
KnowTechie: Anything else you would like to add?
Speizer: I just created a blog where I share select questions and answers that I've received permission to post. I think it's pretty compelling content and gives insight into the whole process. It can be found at https://blog.brutalhonesty.io.
Follow us on Flipboard, Google News, or Apple News