Oh hey, look, another anonymous confession platform
Seems like there's hundreds of anonymous confession sites. Well Confessium is no different.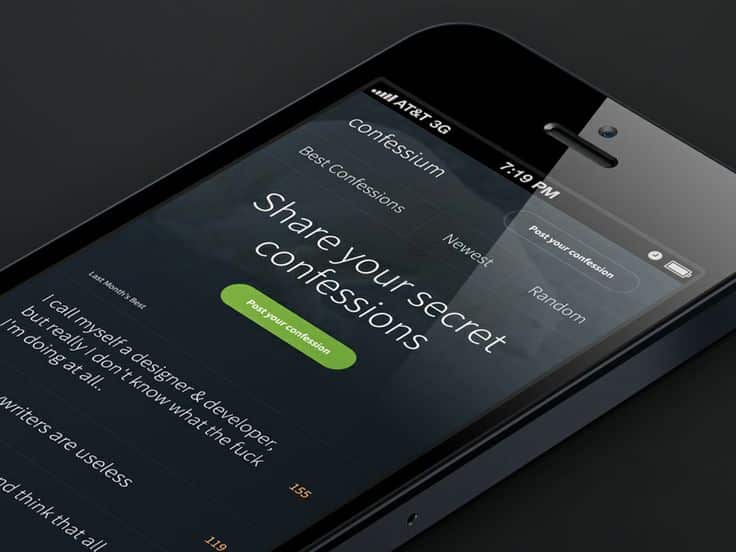 Alright, is anyone counting how many of these anonymous confession sites that are out there? Hold that thought, a quick Google search will tell me: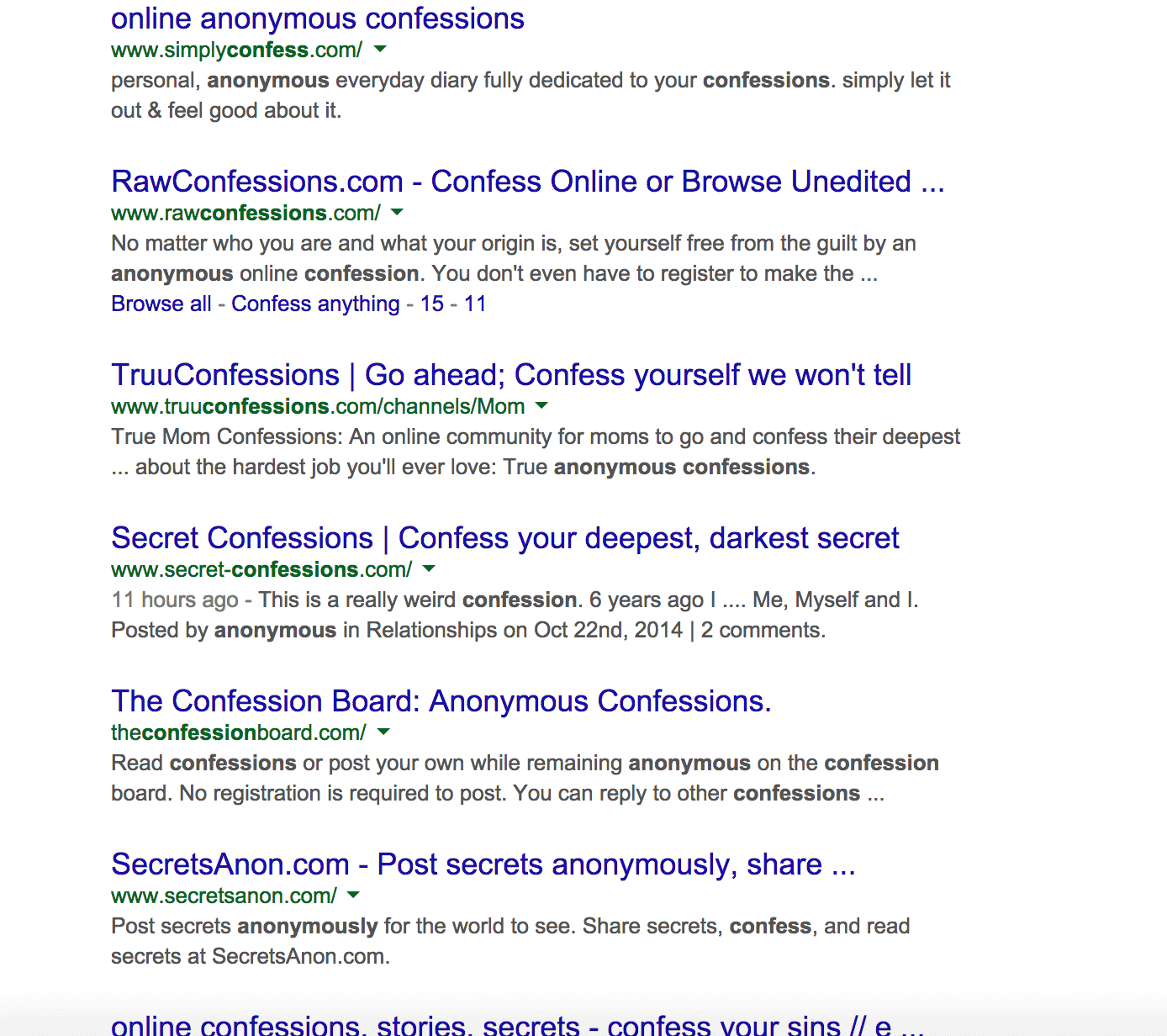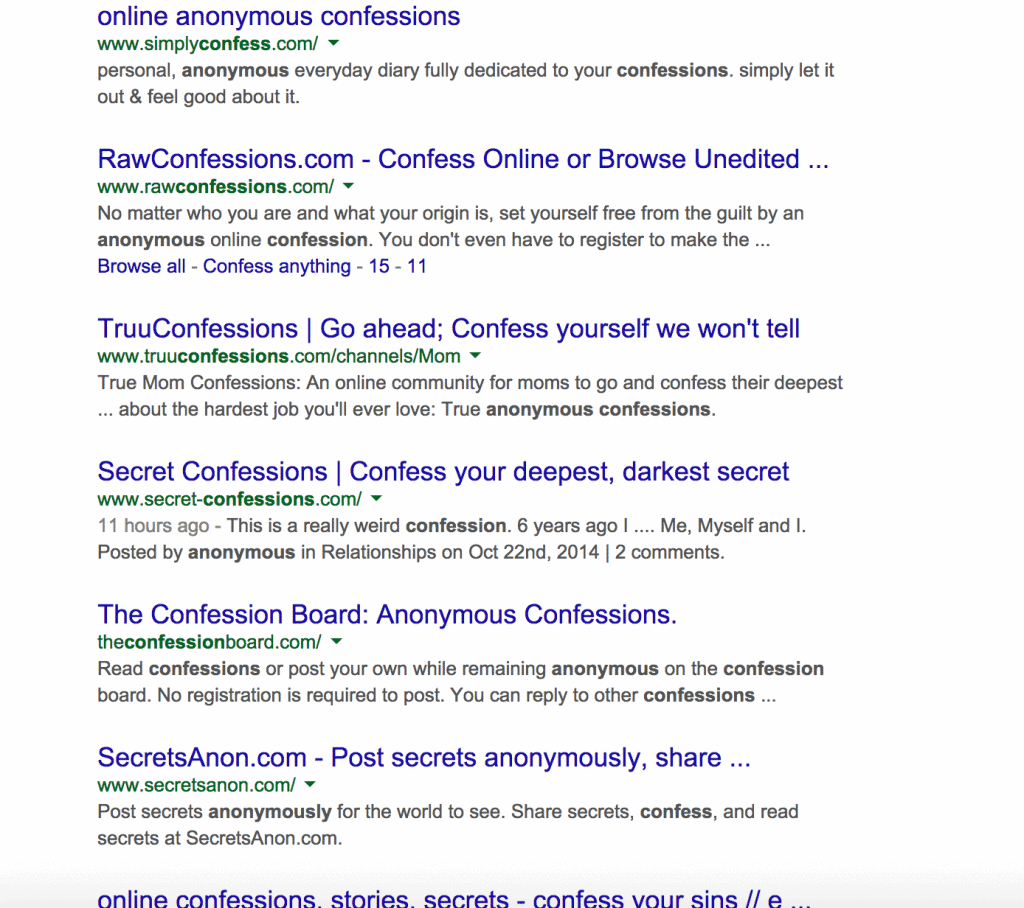 Yea, there's a TON!
One more couldn't hurt, right? Here's the newest one to throw their name in the hat: Confessium.com
Here's how it works:

Click that button and type in your confession – it's literally that easy. If there's a reason why this site would be successful, it's for the sole reason of how simple it is.
Here's the top four confessions they have on their page:
From what I can tell, there's a mix of tech, design, and a bunch of crazy confessions all jumbled in together. Not too much different from what's out there already.
Nonetheless, it's another great place to blow off some steam or read somebody else's problems. It's your choice, it's not like anyone's sticking a gun to your head.
For more information, visit https://confessium.com/
Follow us on Flipboard, Google News, or Apple News