Oh hey, we look a little different now
We decided to switch things up a bit here at KnowTechie. You probably noticed the new look already, but if you didn't, here's what we changed.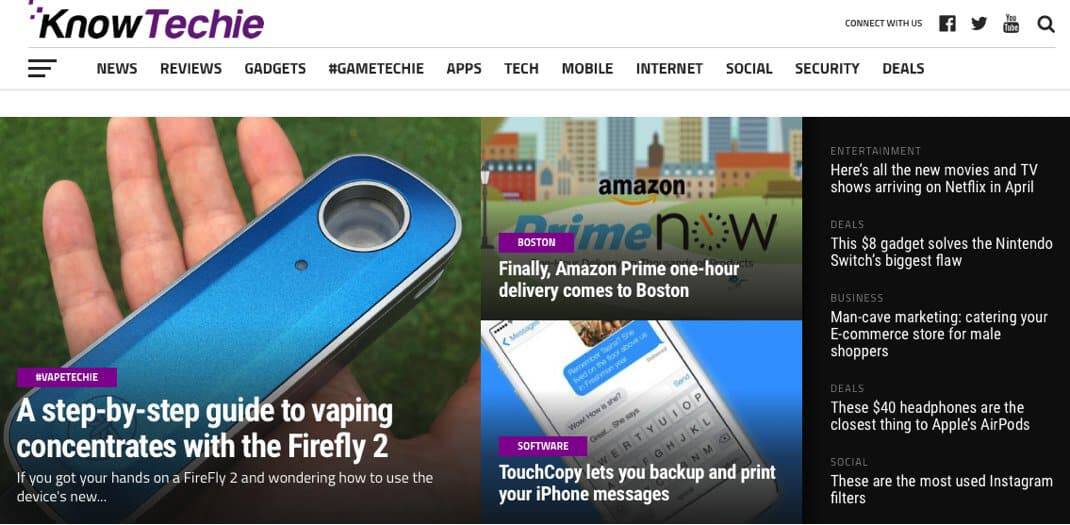 So, we got a new look.
If you haven't noticed already, KnowTechie looks a little different these days. Don't worry, it's not a glitch. We've been working on a fresh new redesign for the past couple of weeks and we're proud to say it's finally here. But it's still not perfect, so bear with us while we're still ironing out some wrinkles.
If you're wondering why we decided to switch things up a bit, it's because honestly, our old design was looking a little stale. I mean, don't get us wrong, it's not like it was a huge dumpster fire or anything, it just wasn't keeping up with the times. After all, we're a technology blog, it only makes sense we stay ahead of the curve.
So, what did we change? The biggest thing you'll notice is that we've gone full page. Our old design utilized a permanent sidebar which displayed all our recent posts. Our articles were also displayed in a fixed-width format that really didn't look good on a big monitor. This new design fixes all of that. There's still a sidebar, but now it displays headlines, trending posts as well as videos.
We switched up our commenting system too. We previously used Facebook Comments. We've nixed it and changed it back to the Disqus platform. Believe it or not, a lot of commenters don't like posting under their real name (shocking, I know), so to beef up the engagement on our posts, we've decided to open the floodgates to the Disqus militia. Hopefully, this decision doesn't come to bite us back in the ass.
One thing that's quite apparent in this new design is colors. Did I mention how much I love the color purple? Well, it's extremely prevalent on the site now. You can send your hate mail to garbage@knowtechie.com.
Ugh, ads. So yeah, we've beefed up the size of the ads. You'll probably see more of them, and depending where you're reading us –whether it's mobile or desktop – they'll take up some more space on your screen. Sorry, but it's one of the ways KnowTechie earns revenue and clicks on ads help us with things like server costs, writers, and the whole 9-yards.
I could go on and on about all the minor details that we tweaked, but I think I'll spare you the time. My wife says I can ramble on so I'll be wrapping it up here.
Hopefully, you like all the changes we've made. The site runs a little faster and in my opinion, it's overall a better experience for the user. Again, it's not perfect, we're still fixing some things that pop up. If you see something, say something. My email is kevin@knowtechie.com. Let me know your thoughts in the (new) comment section below.