People are pissed there's no middle finger emoji in iOS 9
Looking for the new middle finger emoji in iOS 9? Chances are you won't find it. Don't worry, you're not the only one who's pissed.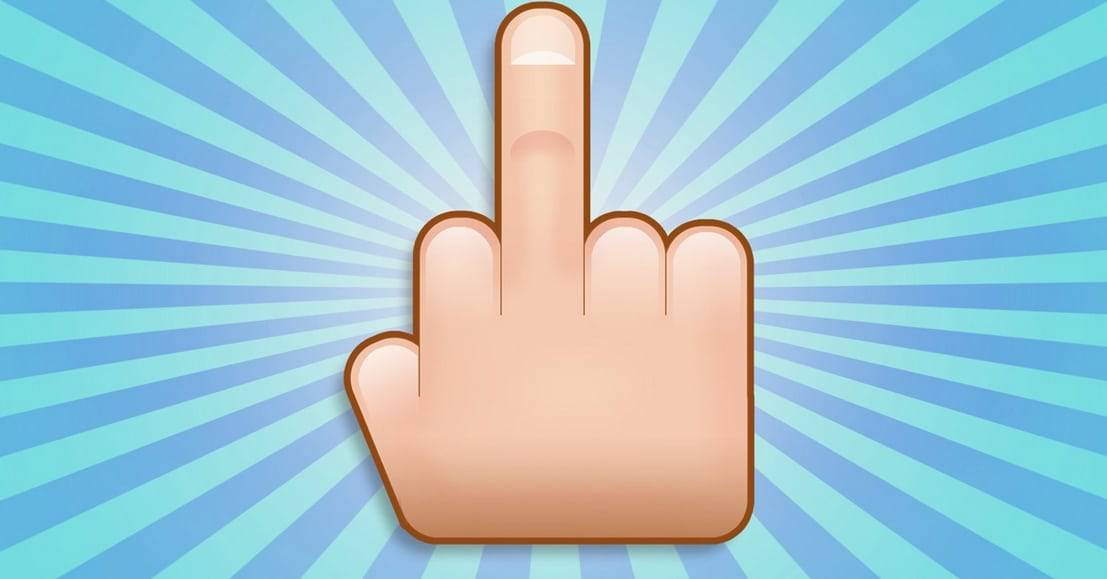 With the arrival of iOS 9, there'a lot of people out there scratching their heads at the absence of the middle finger emoji, something that was originally promised. Just as you would expect, no one is taking this lightly.
Sure, there's a lot of other things people could be complaining about, like the refugee crisis overseas for example. But honestly, who has time for that?
So if you're just as upset that you can't flip someone the bird in iOS 9, see what other people had to say about it below:
https://twitter.com/cocoaaangel/status/644240938815111168
" #IOS9 will have a middle finger emoji" https://t.co/UibrSHFVOq

— Nathan (@nathan__symons) September 16, 2015
https://twitter.com/Vintage__Zayn/status/644231361306324992
The fact there still isn't a middle finger emoji is the biggest disappointment #iOS9

— Mercedes Millbank (@mercmillbank) September 16, 2015
The fact there still isn't a middle finger emoji is the biggest disappointment #iOS9

— Mercedes Millbank (@mercmillbank) September 16, 2015
How I feel about updating to #iOS9 and seeing no middle finger emoji pic.twitter.com/P15GuGnTRl

— alice (@alice_essex) September 16, 2015
https://twitter.com/MitchelColley/status/644221443916582912
https://twitter.com/kelsss_xoxo/status/644238926245437440
https://twitter.com/StephenOssola/status/644238919807143936
https://twitter.com/UncleTrayy/status/644219708309270528
I thought the new emojis would be in the #iOS9 release 😢

— JL (@jessmax) September 16, 2015
where's the middle finger and taco emoji? #iOS9

— corinna (@corinna_p) September 16, 2015
https://twitter.com/bilaasays/status/644229047619203072
https://twitter.com/rapunzxrry/status/644223307215208448
#iOS9 everyone is waiting for the middle finger emoji 😂
The featured #iOS9 weapon lol

— £ouad ✌ (@fouadelyaagoubi) September 16, 2015
Follow us on Flipboard, Google News, or Apple News