After reports of Galaxy Note 7 battery explosions, Samsung may issue a recall
If you're a Galaxy Note 7, you may want to keep reading about the news of exploding batteries.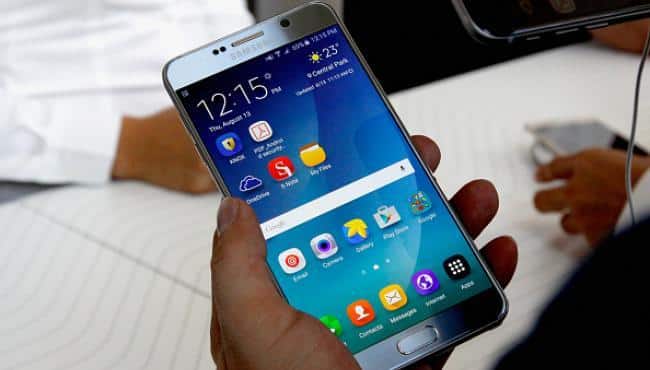 If you're a Galaxy Note 7 owner, you may want to keep reading about the news of exploding batteries.
---
Samsung may issue a recall for its latest smartphone, the Galaxy Note 7, after reports of battery explosions, according to a report from the The Korea Herald. 
If this is the case and Samsung issues a recall, prepare to have your battery replaced on Samsung's dime.
Here's the The Korean Herald report broken down:
After several reports on the phone's explosion while charging, Samsung has been investigating the exact cause of the accidents. Even though the company has not yet made an official statement, industry watchers say some defective batteries may have caused the explosions.

Amid growing concerns among consumers, Samsung is considering recalling all the Note phones and exchanging the battery free of charge. Since its Aug. 19 launch, more than 400,000 units have been sold in Korea alone.
On top of exploding batteries, the company announced last week that it was delaying Note 7 shipments due to "quality" testing, but they didn't say exactly what the issues were.
Could it be exploding batteries? Probably, but it's also likely there's other minor issues. When it comes to exploding batteries, news like this always comes out when a new smartphone is released. Chances are it's an isolated incident. We'll know more as time goes on.
---
Update: A Samsung spokesperson got back to us and issued KnowTechie this statement:
"In response to questions on Galaxy Note7, we are conducting a thorough inspection. We will share the findings as soon as possible. Samsung is fully committed to providing the highest quality products to our consumers."
Although Samsung didn't specifically confirm they were issuing recalls, it's pretty obvious that it's a possibility.
► Business Insider via The Korean Herald
Follow us on Flipboard, Google News, or Apple News