Review: 1byOne waterproof portable Bluetooth 4.0 speaker
If you enjoy listening to music in the shower, this $20 waterproof speaker from 1byOne is a sure bet.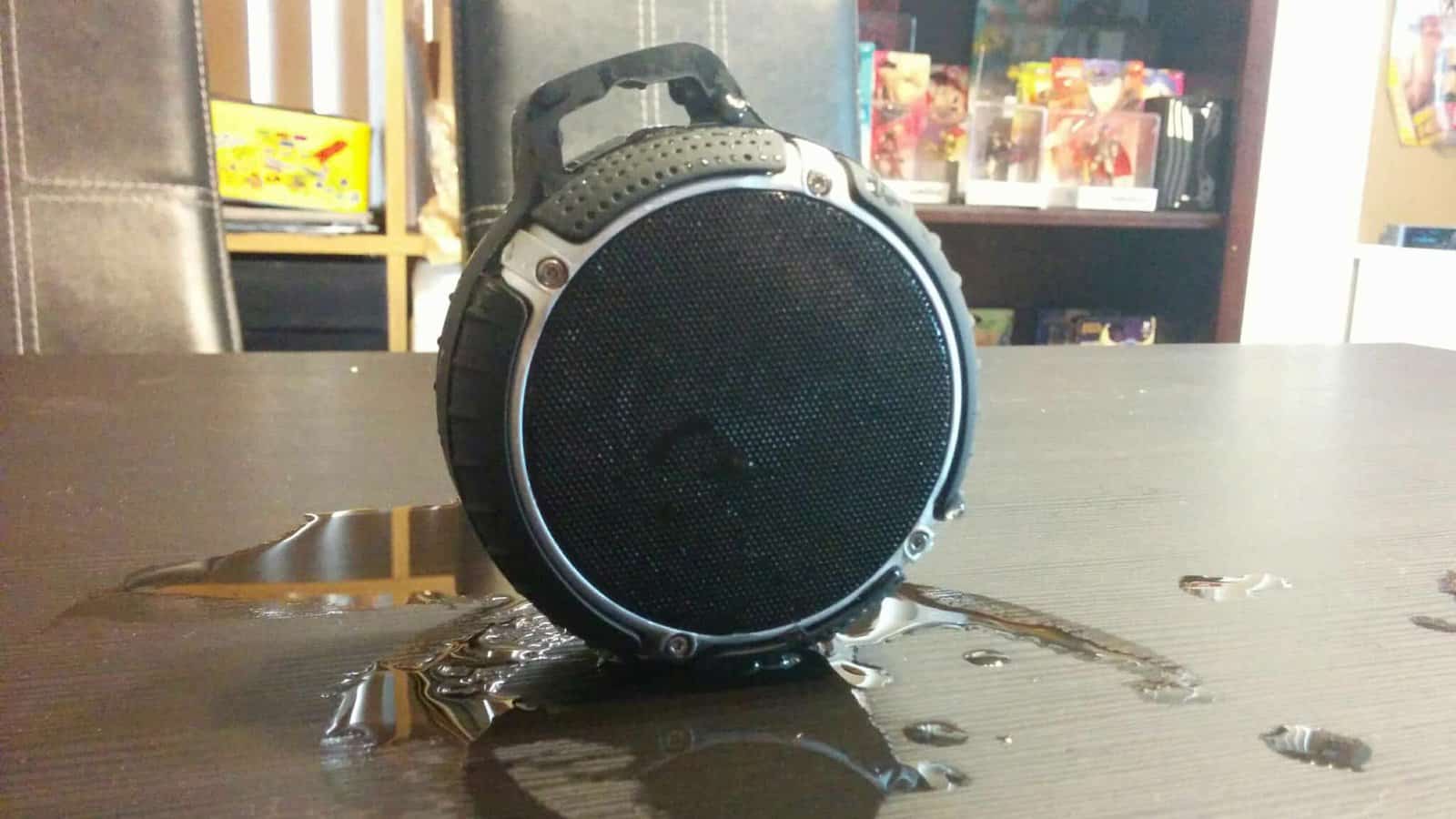 After a few misadventures with our last waterproof Bluetooth speaker test, the last thing I expected was for a different company to send us a different waterproof Bluetooth speaker. However, 1byOne seemed confident in their product, and sent us their small shower speaker to dunk in some water while playing Hotline Miami 2 music.
Quality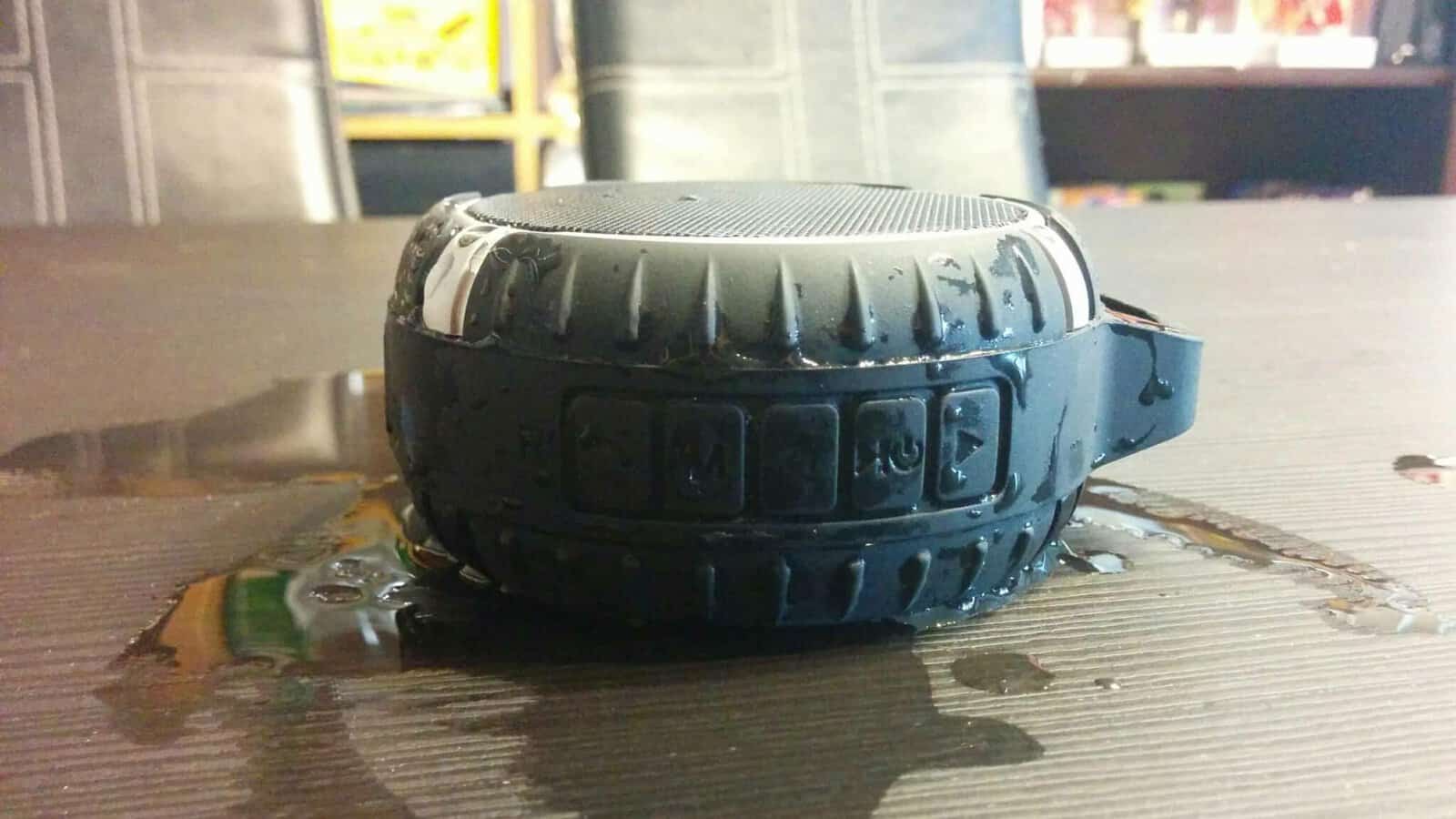 This hockey puck-sized speaker is surprisingly heavy for its size. It actually weighs about twice what the larger Ivation speaker weighs. The outside of the speaker has a very thick rubber coating and there is a heavy metal protective skeleton around the speaker as well. It was heavy enough that my dog wouldn't catch it when I threw it to him and you could easily knock someone out if you hit them with it.
The buttons on the side are kind of hard to push with all the rubber, but that may be the point. The major issue I have with this speaker is that the charging port and memory card port (yes it has one of those) have a hard plastic door that is a pain to put back in correctly. If you were using this in the shower, you'd need to be VERY careful of that.
Audio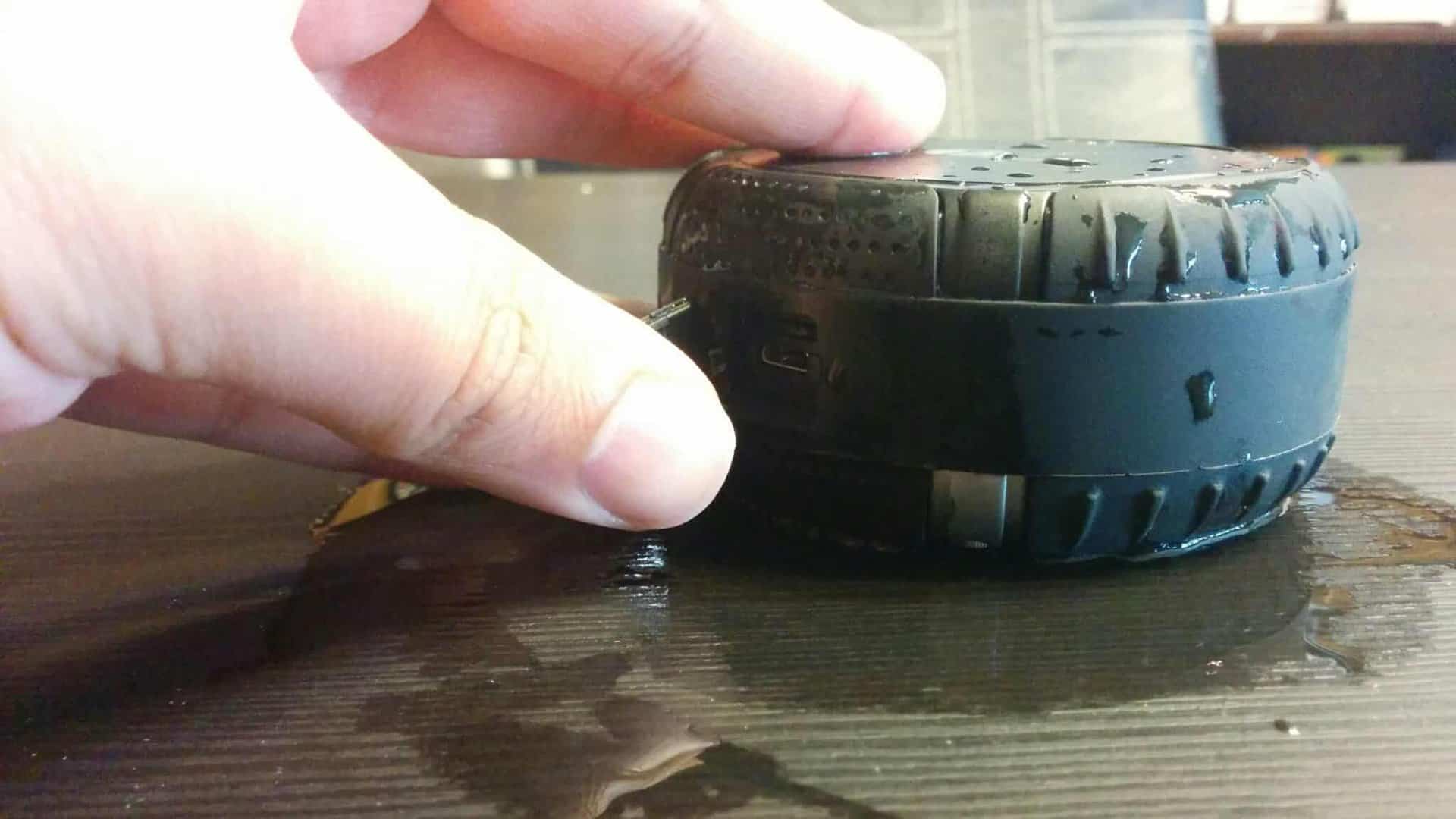 The speaker is surprisingly clear for such a small size. The description talks about having a ton of bass, but honestly it's about normal. The audio comes from the front of the speaker, which makes sense as this is supposed to be a shower speaker. The mic works ok if you are 2 feet from the speaker, but it seemed to pick up almost everything else when I'd be any further from it. Still, if you are getting your shower on, you are probably close anyhow.
Dunk Test
As you can see, this speaker performs great under water. As it doesn't have all the bass, it doesn't splash around as much as the Ivation does but maintains its audio better when getting wet. I'd say that it excels in this feature.
Final Verdict
There's a lot to like about this small Bluetooth speaker. The compact size means that using it in the shower is an easy choice, while the waterproof feature makes sure that it will last. I really did think that the micro SD card slot was a great addition, so if you don't want to sync up your phone, you can put your favorite shower tunes on the card instead. In fact, I'm pretty sure Kevin knows a few places you could get one for cheap.
The overall audio quality is good, but it isn't going to knock your socks off and the weight is OK if you are going to keep it in one place, but I wouldn't bring it out jogging or anything,
All in all, I was fairly impressed. 
The Good
It is a solidly built speaker
Passed the waterproof test like a champ
Has a micro SD card slot for non-Bluetooth usage
The Bad
Audio is great for small rooms but isn't a large room solution
The weight of the speaker is something you'll want to consider if you bring it anywhere with you
The door on the power plug is very hard to properly get into place, making it susceptible to water if you aren't careful
The Good
It is a solidly built speaker
Passed the waterproof test like a champ
Has a micro SD card slot for non-Bluetooth usage
The Bad
Audio is great for small rooms but isn't a large room solution
The weight of the speaker is something you'll want to consider if you bring it anywhere with you
The door on the power plug is very hard to properly get into place, making it susceptible to water if you aren't careful
Follow us on Flipboard, Google News, or Apple News