Review: Ago G5 Vaporizer Pen
We got our hands on the Ago G5 vaporizer pen to review and for the price, it's a considerably decent option. Click here to learn more.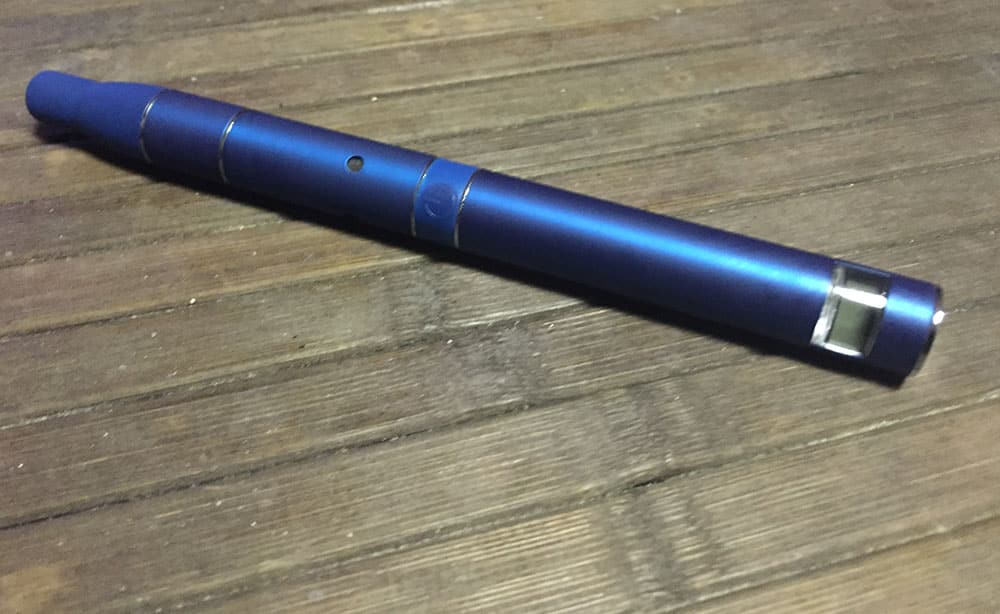 If your budget is holding you back from picking up a portable vaporizer, then you might just be in luck. We got a chance to test out the super affordable Ago G5 portable vaporizer and for the price, it comes with a bag of features. Not only is it one of the most customizable units I've tested, but it also performed quite well. With that said, you might just want to consider reading to see if this the right one for you. 
In The Box:
900mah LCD battery
Dry Herb Ceramic heating chamber
Concentrate heating chamber
CES Clearomizer
Spring & mesh Filter
Rubber Mouthpiece
Cleaning Brush
Packing Tool
Wall Adapter
USB Charger
Detailed User Manual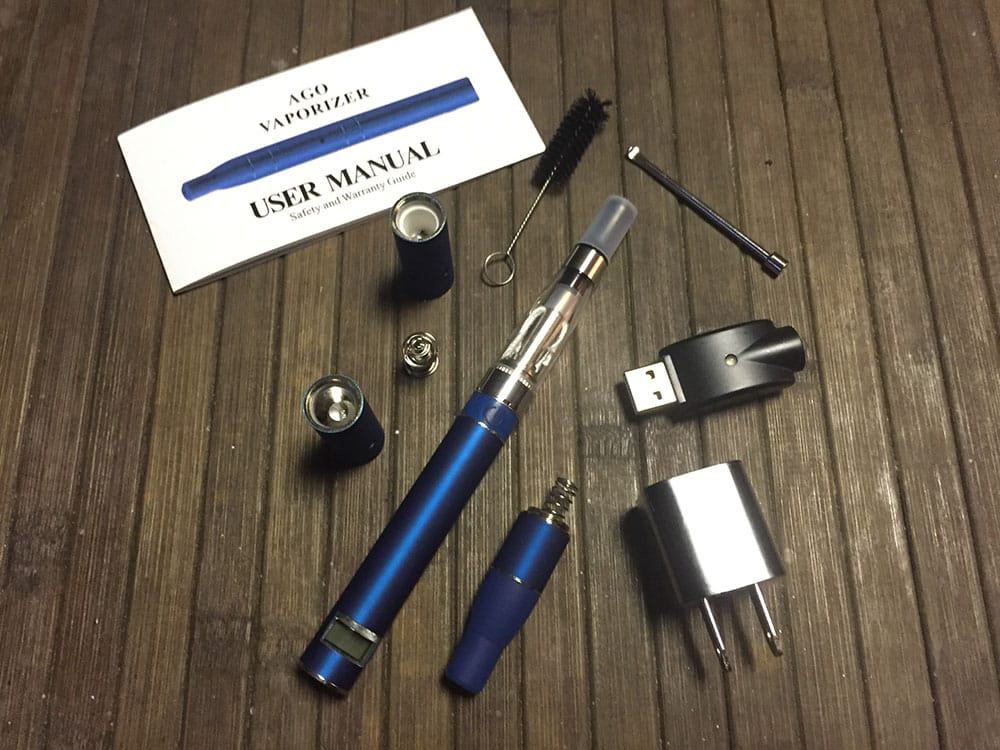 First Impressions
I honestly was not sure what to expect from such a low-priced vaporizer. The first thing that I noticed was that it uses the industry standard 510 threading. What this means in english is you literally have dozens of options you can use, from dry flower tanks to liquid tanks, all the way down to globes. The second thing that came to my attention was the LCD display at the bottom of the G5. I haven't seen this on a vaporizer in this price range. 
Design
The G5 vaporizer is very elegantly designed and comes in 3 colors: black, blue, and silver. Since it's a pen style vaporizer, it can fit right in your shirt pocket. It is one of the only pen vaporizers that comes with a LCD display (we mentioned it earlier). But what is it for? The purpose of the display is to show you how many hits you've taken! How cool is that? But it gets even better than that. 
Most pen style vaporizers in this price range have no battery indicator. This makes it quite frustrating sometimes when you're out and about. You won't have this problem with the G5. 
To activate the G5, simply press the power button 5 times consecutively and it will come to life. Once it's on, simply hold the power button again and it instantly will begin heating up your material. It's that easy!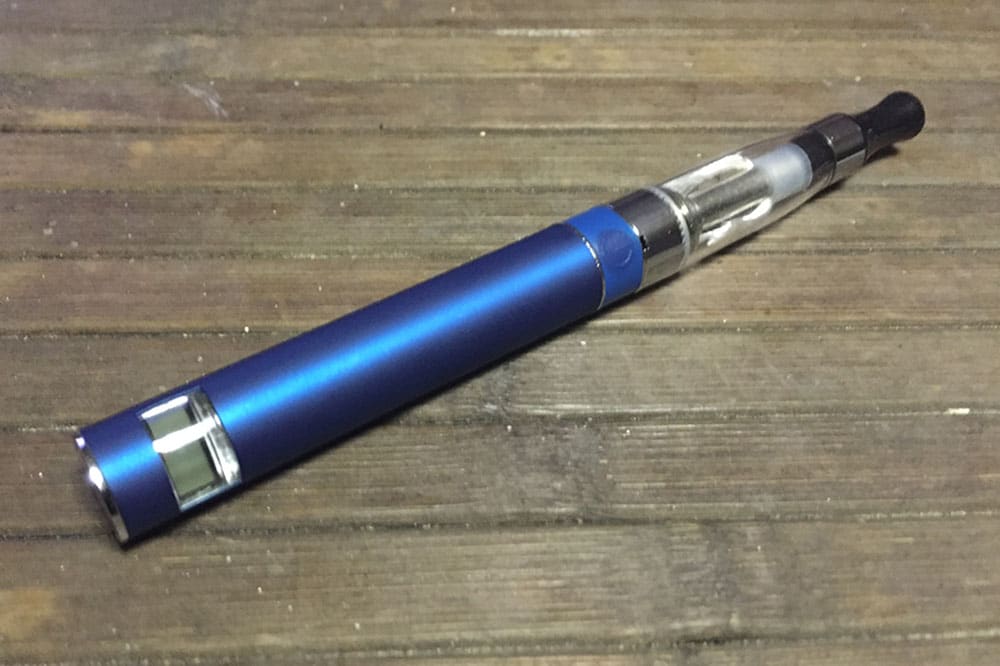 Performance
So how did the G5 perform? The Ago G5 comes with a 900mah battery that surprisingly lasted all day with normal use on the e-liquid tank and on the concentrate tank attachment. The dry herb tank, on the other hand, lasted a few hours, which is common in a pen-style vaporizer.  The G5 uses a coil style heating element that is activated only when you hold the power button which helps it conserve battery life and It only took about 90 minutes to fully charge from a completely drained battery.  
The G5 package that we received came in 3 different tanks. The first tank we tested is used for the ever so popular e-liquids. I was quite surprised at how well it performed. It produced decent size vapor and provided great taste. The second was the dry herb tank attachment and here is where I felt the G5 came in short. While it did produce large clouds, I felt it wasn't all vapor. After inspecting the used material, you could tell that there was some combustion occurring. And this is due to the fact that your dry material sits right on the heating coil. According to Ago, you can purchase a small glass filter that goes in between the heating element and your material to reduce this problem. The Ago also comes with a concentrate attachment tank that worked great. It produces a good amount of vapor and like the e-liquid, can last all day.
Final Verdict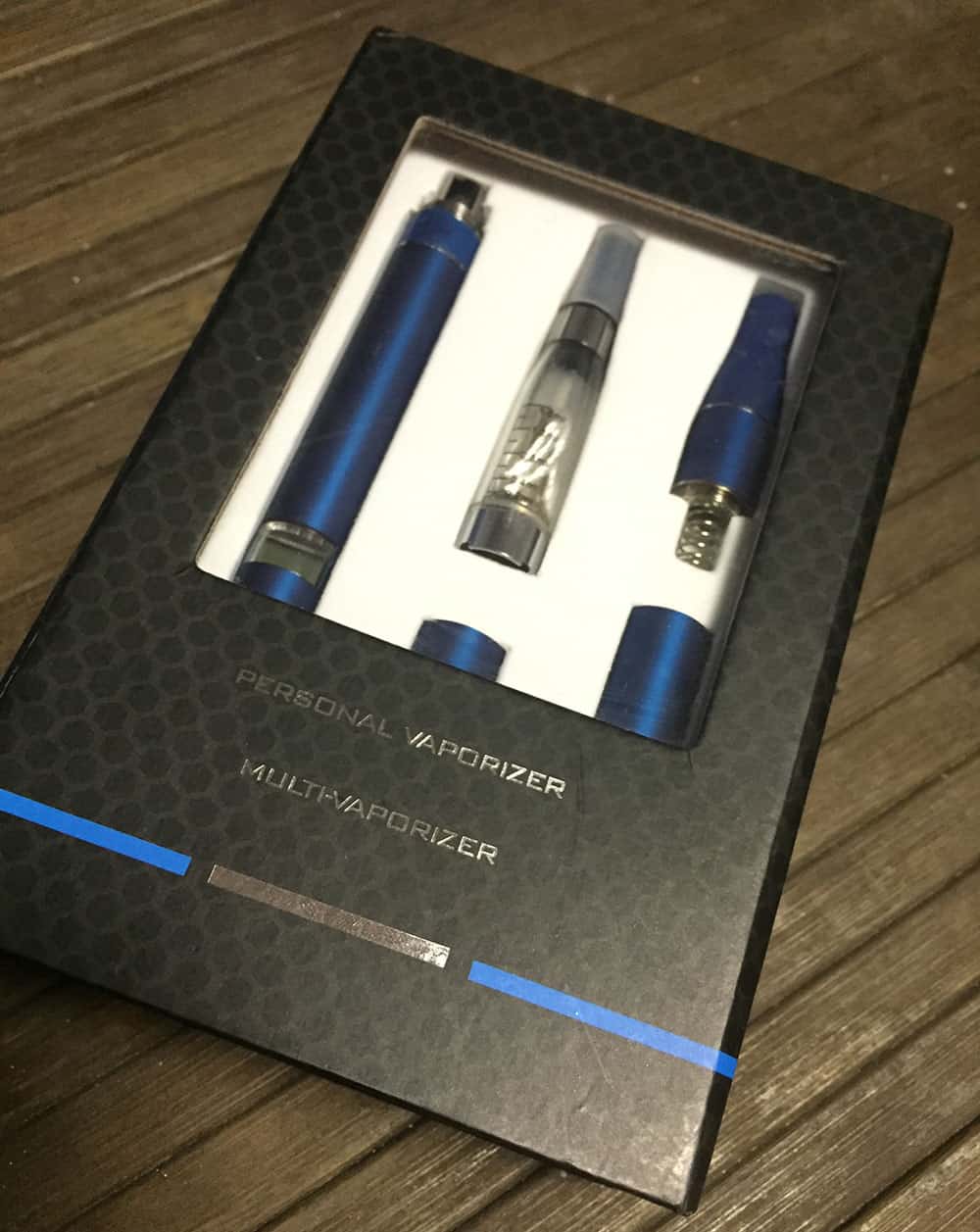 If you are looking for a discreet all in one vaporizer pen at an affordable price, then the G5 from Ago may be just what you are looking for. Both the e-liquid and concentrate tanks worked great and you can easily order additional tanks to fill with your favorite e-juice flavors. 
The only downside to the G5 vaporizer is that with the dry herb tank it did produce some combustion as mentioned before. Overall, the G5 is a great 3 in 1 vaporizer with features you normally don't see in this price range, like the LCD display, the hit counter, and its interchangeable tanks. With that said, I would definitely consider the Ago G5 to start your vaporizer experience.
Follow us on Flipboard, Google News, or Apple News