Review: The Alfa portable vaporizer by GOBOOF
We got our hands on the Alfa portable vaporizer by GOBOOF and gave it some extensive. Find out what we think in this review!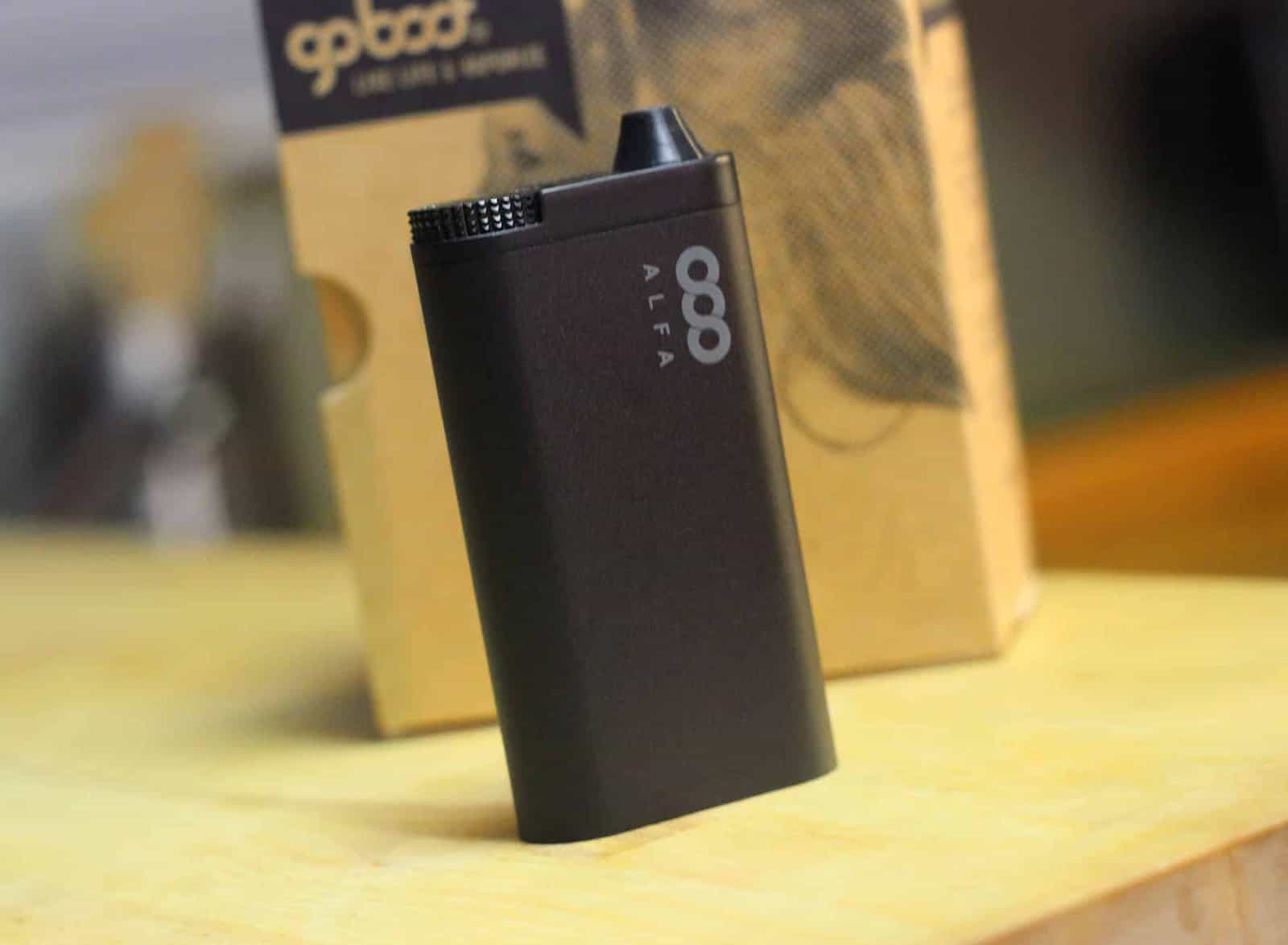 The Alfa by GOBOOF is designed in the UK and assembled in Ireland making it one of the only European made portable vaporizers in the market.  GOBOOF wanted to create a portable vaporizer that you can take with you on any adventure or journey, and with the Alfa, they did just that.
Let's dive in, shall we?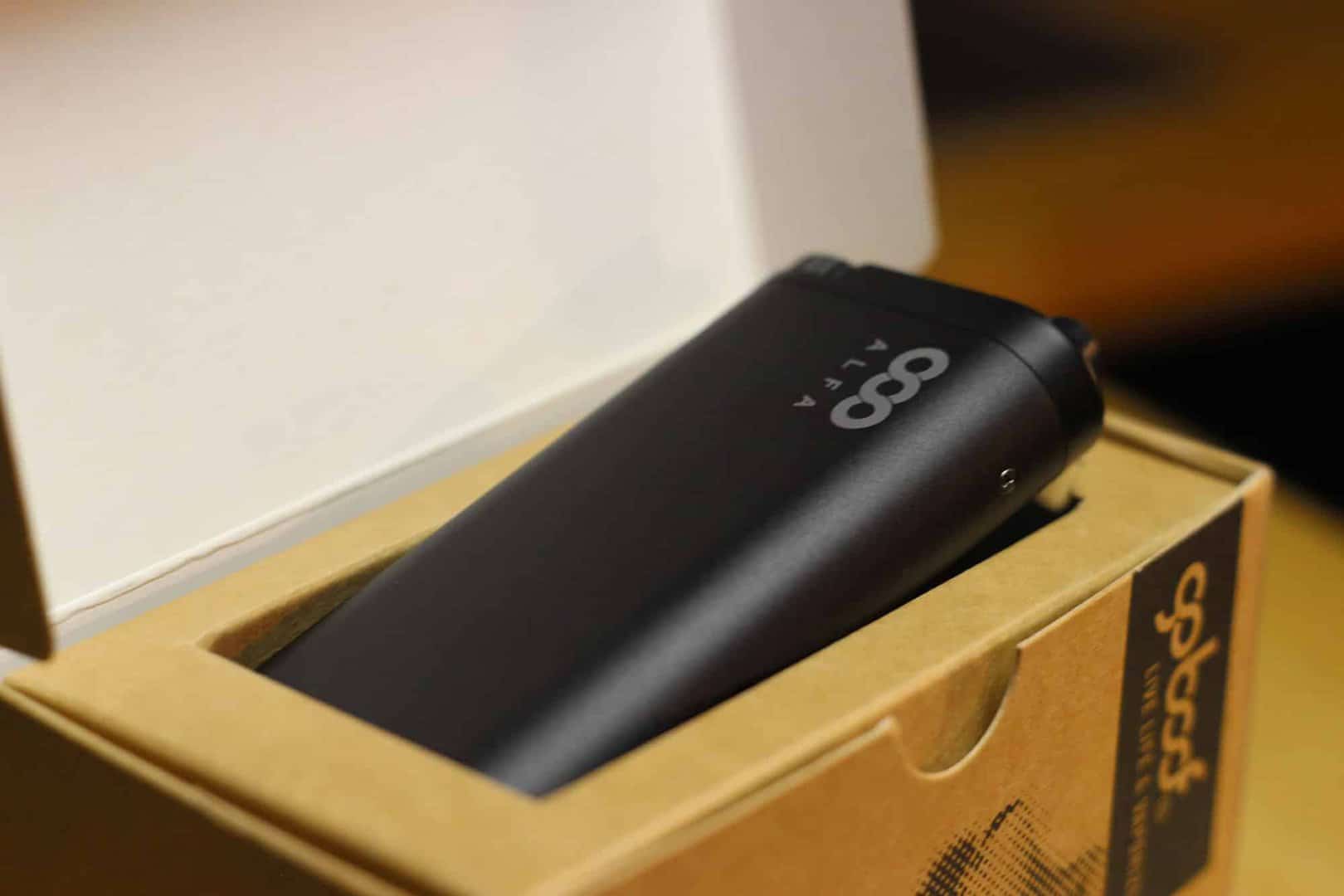 When the package arrived, the Alfa comes in a small brown cardboard box. No fancy packaging or anything. Here's what's in the box:
Meet Therabody's All-New TheraFace Mask
TheraFace Mask is a breakthrough FDA-cleared LED skincare mask with added tension-relieving vibration therapy. Clinically proven results include firmer, smoother, healthier-looking skin with a visible reduction in fine lines, wrinkles, and uneven tone in as little as 8 weeks
Alfa portable vaporizer
Instruction manual
Cleaning kit
USB AC charger
Cleaning picks
An extra rubber mouthpiece
Surprisingly, that unit comes with its own AC charger. I know some of the more expensive vaporizers on the market that don't include this. Usually a USB charger is all they give you, so it was refreshing to see the people over at GOBOOF throwing us a bone here.
First impressions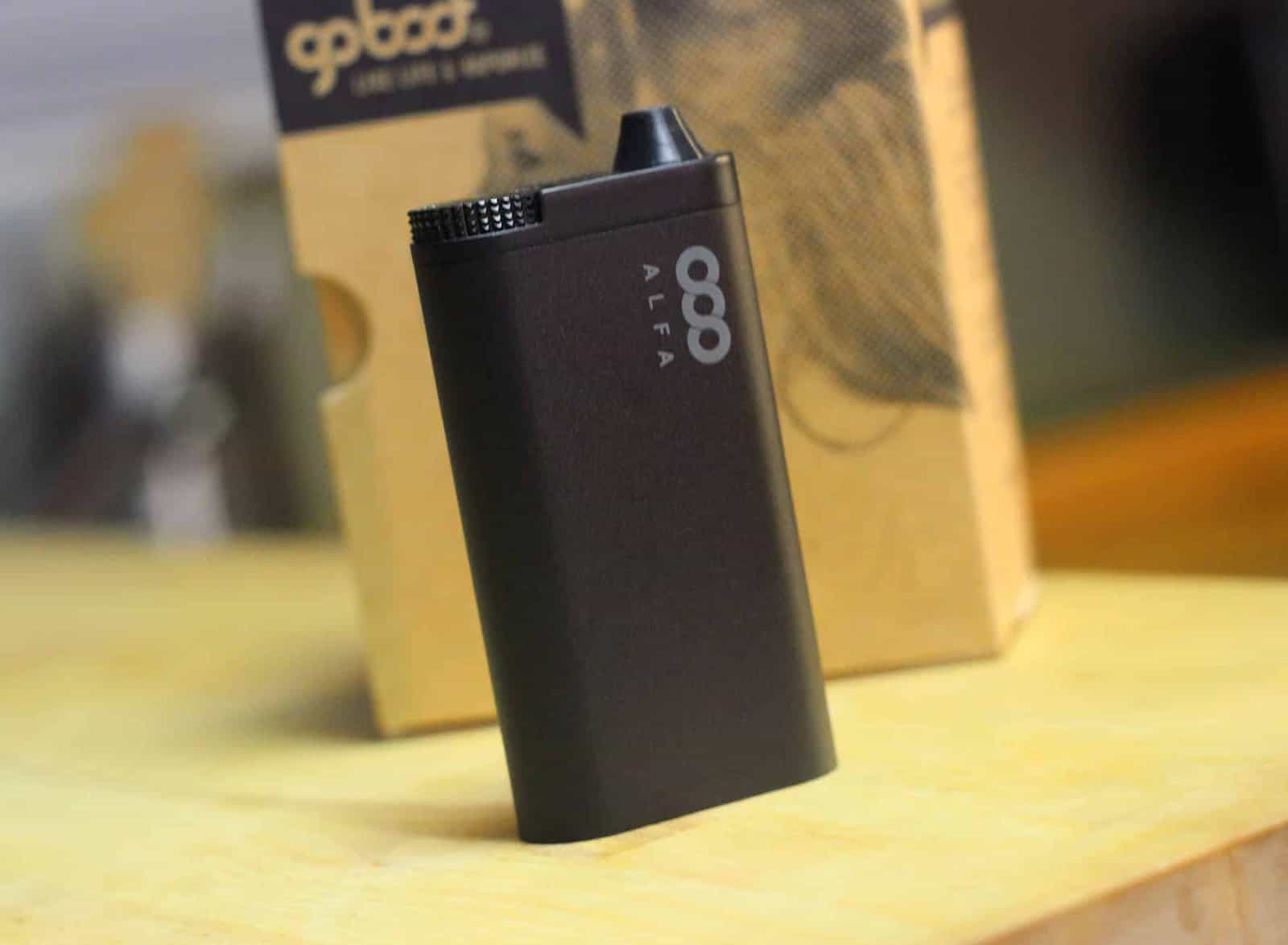 The Alpha is a slick little portable vaporizer. It comes in a matte black aluminum finish, which gives it a very discreet and well-built look. As far as portable vaporizers go, this one is definitely on the small side. But don't let its size fool you, this little guy packs a punch.
The top of the Alfa has a round dial that controls the heat settings. The setting dial displays a high, low, and medium setting, which are pretty much standard on most of the portable vaporizers you'll find out there. But in addition to that, GOBOOF decided to enlighten us with what they call "Smart Puff Technology." There's two functions with this: A/P mode increases the temperature with every puff. A/T mode increases the temperature every 3 minutes until it reaches its maximum settings. These two modes are very cool new features. I'll explain in more detail below.
Design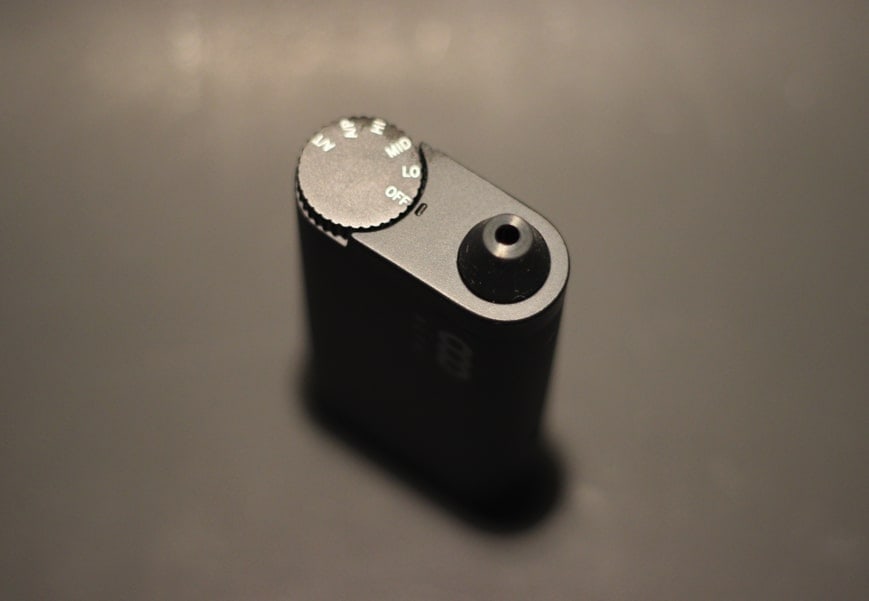 The design of the Alfa is very slick and inconspicuous. It's one of the smaller portable vaporizers on the market today. It comes in an aluminum black matte finish, which makes it feel solid. On top of the device, a circular dial is used to control the heat settings, accompanied by a silicone mouthpiece. On the bottom you'll find the oven door which reveals a very interesting design. GOBOOF utilizes a circular conduction oven, but also included a rod in the middle of the oven that helps heat your material evenly, which seems to work quite well. Brilliant!
Performance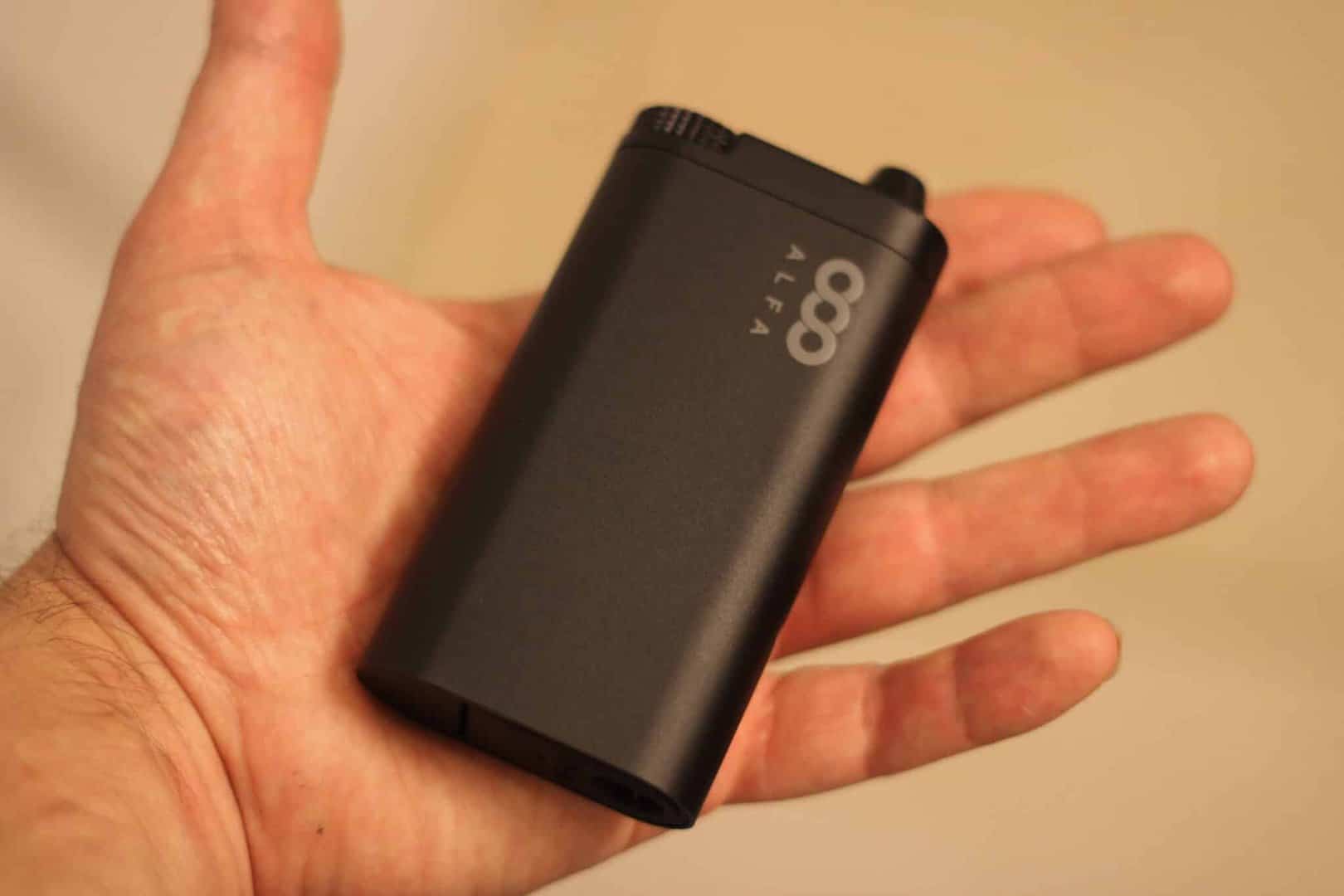 After intensive testing of the Alfa, I found it to perform quite well. I tried all of the settings it has to offer and found that its medium setting is the preferred mode for this device (in my opinion). Unlike other portable vaporizers, the Alfa provides a good amount of vapor with just a short puff.  All you need is a 3-4 second draw to produce a good amount of milky vapor. The oven chamber fills up with about a .03 of dry material making it quite efficient.
The Alfa's setting dial gives you control of all its settings right at your fingertips. Simply turn the dial to the desired heat setting and wait about 30 seconds for the blinking green light to turn solid From there, it's ready to go. It's that simple!
The Alfa has a low, medium, and high setting to heat up your dry materials, which is pretty much the standard for portable vaporizers today. I found that the medium setting works best. It provides a great balance of quality and taste of vapor. If you are a fan of taste then the low setting 190 C/374 is for you, it provides above average taste. The high setting seems just a bit too hot for dry material but may work great with oils and concentrates. GOBOOF has plans to release an oil adapter for the Alfa that would probably work great with the high setting.
'Smart Puff Technology'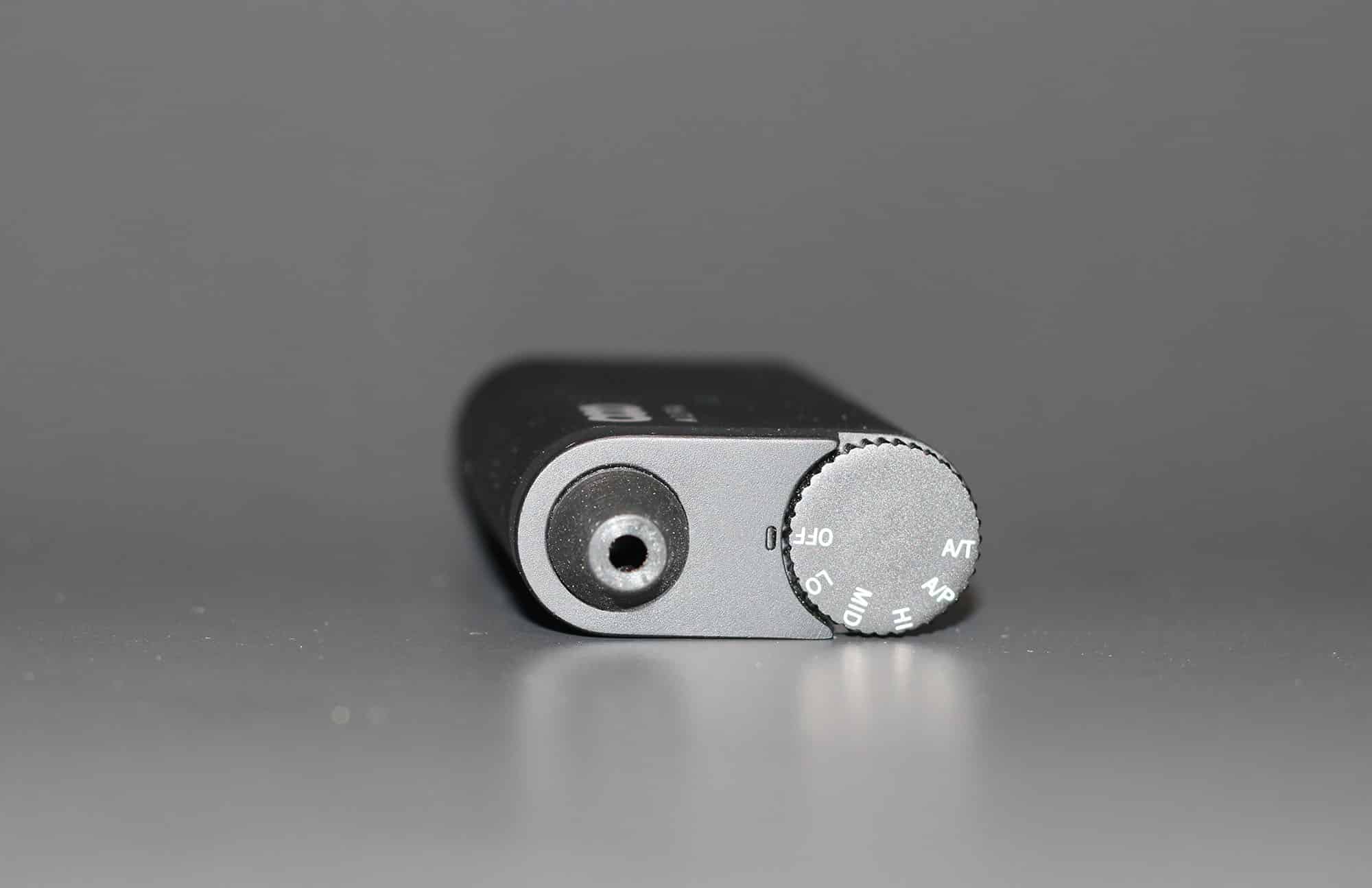 When turning the dial to A/P mode, it will begin to heat up dry material until it reaches 390 degrees fahrenheit. Once the Alfa senses a puff, the smart puff technology will begin to increase the temperature with each additional puff you take until it reaches a maximum temperature of 428 F. This technology is very cool considering I have to do this manually with other vaporizers that don't have this function.
The other smart puff technology that the Alfa provides is a mode called A/T. In this mode, the vaporizer will start on the low setting like in the A/P mode, however in this mode, the temperature goes up every 3 minutes until it reaches the max temperature. These two extra smart modes really make the Alfa very unique from other portable vaporizers.
Battery Life
The Alfa comes with about half a charge straight out of the box. It takes between 3.5 to 4 hours to fully juice up. Quite a bit long compared to other portable vaporizers out there. To compensate for longer charge time, the Alfa allows you to use it while it's charging.
The device's battery life is just above average, and on the low setting you can easily get about 2 hours of use. On the medium setting, you can expect 60-90 minutes. Considering a session will only take you about 10 minutes, it will last you quite a long time if you are on the go! The On the plus side, the device takes about 30 seconds to heat up which is above average. Overall I found the battery life to be right on the money considering its size.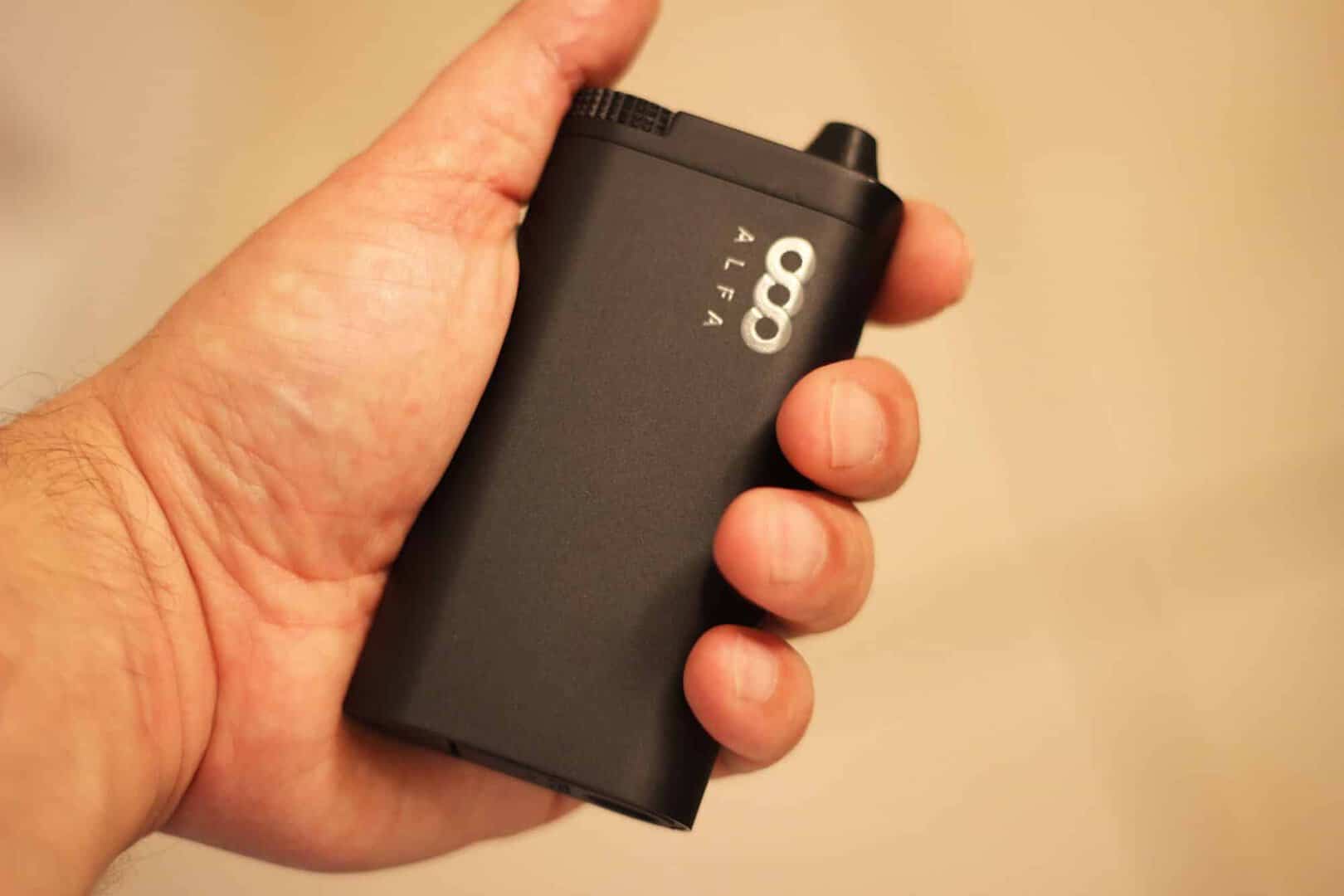 Cleaning and Maintenance
Forget about having to deal with the headache of cleaning your device every few sessions. Unlike some other vaporizers in its class, the Alfa is very easy to clean and maintain. To clean it, all you have to do is pull the mouthpiece off and open the oven door. Then simply slide an alcohol moistened pipe cleaner down the vapor path until you push the screen out on the other end. If you have trouble pushing the screen out try using one of the cleaning sticks provided to loosen it.
GOBOOF provides a few accessories to get you started. In the box you will find cleaning sticks, pipe cleaners, three oven screens. Keep in mind, these screens are specifically designed to fit around the heating rod in the Alfa. You can also use the pipe cleaning sticks to gently clean the oven chamber. Another positive thing that I also noticed about the Alfa is that even though the oven builds up residue like any portable vaporizers, it barely affects its performance. This allows for longer time in between cleaning. Overall the Alfa provides a very easy cleaning and maintenance experience.
Final Verdict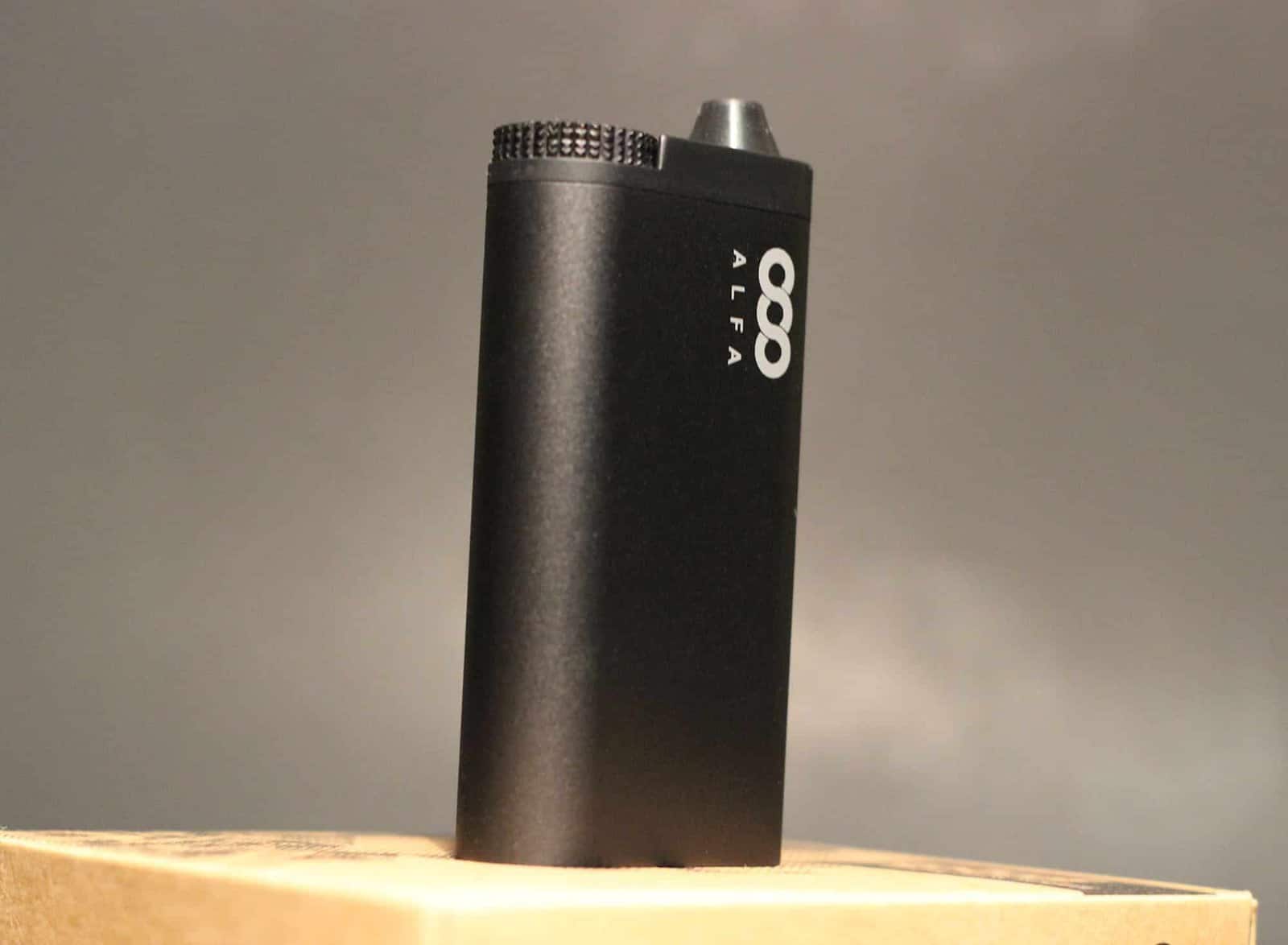 I would definitely recommend the Alfa by GOBOOF. It's a great mid-level vaporizer with some amazing features. The vapor taste is great and it feels well-built. I can see why it's a "go to" vaporizer for the outdoors type, due to its compact size and decent battery life.
Its performance is right up there with other popular portable vaporizers in its class, such as the PAX 2 by Pax Labs. GOBOOF is also in the works making additional accessories for the Alfa, such as an adapter for oils and concentrates which will give it a long-lasting appeal.
The only gripe I had with the Alfa was how long it takes for the battery to charge. But the ability to use the Alfa while it's charging definitely compensates for the longer charge time. I would recommend the Alfa to anyone looking for a well-built, easy to use, discreet portable vaporizer that's reasonably priced just under $200. If your unit was to fail GOBOOF provides a two-year warranty from the date of purchase. They will either replace or fix your defective device. 
The Good
Smart Puff technology
Follow us on Flipboard, Google News, or Apple News