Review: Amazon Echo Dot – the best $50 you'll ever spend
Sure, you don't absolutely need it, but Amazon's Echo Dot certainly makes things a whole lot easier. Plus, it keeps getting better.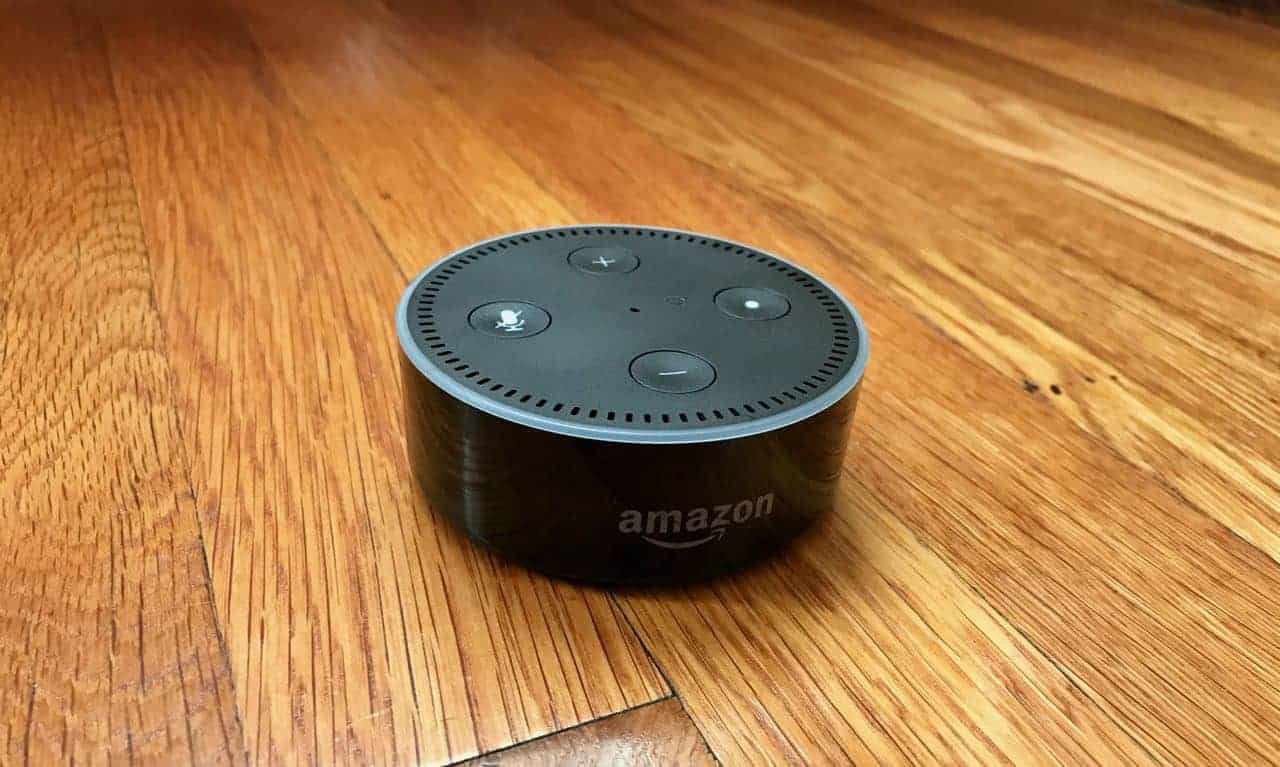 It's 2016 and I'm too lazy to physically get up and turn on my lights. I even have internet connected lights where I can turn them off with a few taps on my smartphone. But honestly, who has time for all that. I found my solution and it costs just $50. The best part? All I have to do is just say a handful of words: "Alexa, turn on my lights."
That's all it takes to get your Amazon Echo Dot going. One simple word and whatever command you spit at it, Alexa – Echo's voice-activated assistant – kicks you back an answer. Regardless if it knows it or not.
Alright, so what exactly is an Echo Dot? Essentially, it's a miniature version of an Amazon Echo. The only difference, other than price, is that you can connect to speakers via Bluetooth or a 3.5 mm audio cable. This allows you to listen to music in stereo as well as being able to listen to it through headphones.
When it comes to its capabilities, everything the Amazon Echo can do, the Echo Dot can too. This means using it to play music, control smart home devices, provide information, read the news, set alarms, and more. It's quite impressive actually.
The possibilities are endless. It's pretty remarkable.
So how does it work? Inside the Echo Dot is 7 far-field microphones which allows you to ask it whatever you want in whatever situation you're in. If you're across the room and music is playing in the background, Echo Dot will still be able to pick it up. From here, you can ask it whatever you want, whether it be the time, the news, or an unusual cat fact. The possibilities are endless. It's pretty remarkable.
Setting up your Echo Dot is virtually painless too. The first step is downloading the Alexa app and connecting your device to a Wi-Fi. Eventually, you'll be prompted to sign in to your Amazon account. If you don't have one, you'll be prompted to register an account. My suggestion would be to pony up for a full-fledged Amazon Prime account.
Once you're all set up, Echo Dot goes through some required setup steps such as voice training, setting up basic skills for Alexa, and the choice to contact your Echo Dot to a Bluetooth speaker. Everything is straight forward and literally, everything takes a few minutes to get up and going.
When it comes to its capabilities, they are virtually endless.
After getting everything all set up, I was finally able to put this Echo Dot to the test. As simple as it sounds, my first question to Alexa was the time. I was immediately impressed how fast Alexa was able to recognize my voice. And it's not like I had to shout at it either like you do when you're talking to Siri or Google. That alone blew me away.
When it comes to its capabilities, they are virtually endless. I found myself scanning through the long list of skills Alexa has to offer for quite a bit of time, and honestly, I don't think I've scratched the surface. To give you a better idea, anyone can create a skill for Alexa because it's totally open sourced. Meaning, companies, brands, news outlets, etc. can build their own experiences for everyone to use.
One of my favorite skills is its "flash briefing". Every morning when I'm making my coffee, I'll ask "Alexa, what's my daily briefing?" From here, Alexa reads my local news headlines from supporting local news outlets as well a brief from NPR. You can edit what stuff you choose to hear in your daily briefing. You can have it read you off the weather, Twitter mentions, appointments for the day, and more. Seriously, there's a lot.
So when it comes to the actual device, one thing I wish that could be better is the device's speaker. It could be louder, but seeing that you can connect it to an external speaker whether its Bluetooth or an aux cable to another speaker, the trade-off is pretty fair.
Overall, the Amazon Echo Dot is the best $50 I have ever spent. I find myself using it a lot. It's simple, effective, and flat out a luxury to have in my home. Can I live without it? Sure, but it would make things a lot more difficult. Sure, I could always use a smartphone for most of what Echo Dot does, but honestly, Siri and Google Now aren't even close when it comes to this level of voice recognition.
Put simply, if an Amazon Echo purchase is on your horizon, I strongly urge you try this option first. It's $50. That's saying a lot. If you end up liking it, you can buy one for each room. I plan on doing it and I'm sure you will too.
The Good
Quick setup and learning curve
Insanely fun to use
It's cheaper than an Amazon Echo
The Bad
It's cheaper than an Amazon Echo
I wish there was a feature that allowed you to take and place phone calls
Follow us on Flipboard, Google News, or Apple News