Review: Azulle Access Plus mini PC stick – A powerful little PC stick
Azulle's Access Plus continues the legacy of being the world's only computer stick with an Ethernet port. Preloaded with a full version of Windows 10.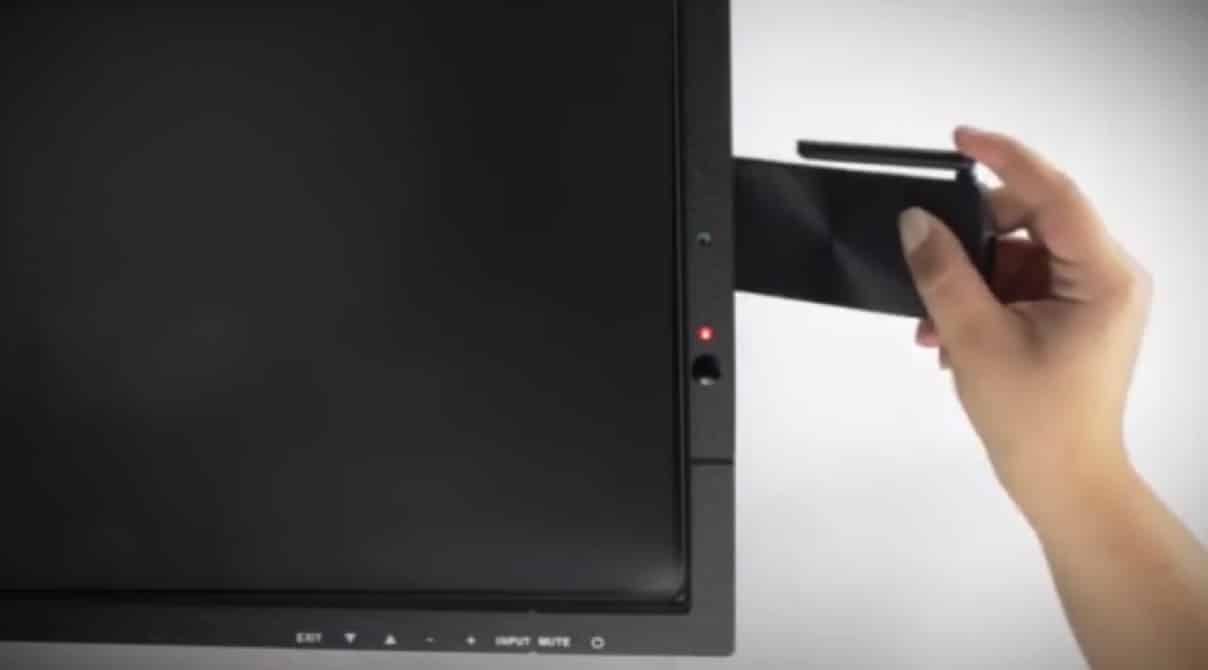 As technology continues to advance and our gadgets continue to get smaller and smaller, mini PCs continue to storm forwards, packing in more tech than previously thought possible. Today, we'll be reviewing the Azulle Access Plus Mini PC Stick, the latest offering from Azulle.
Right off the bat, let's talk about the physical aspects of the device. The Access Plus is a slick looking device that is only about 5.5 inches long, half an inch thick, and a little over 2 inches wide. While there are some smaller devices on the market, many of them do not pack the internals that the Access Plus contains within its matte black casing. The casing is ribbed over the entirety, acting as a passive cooling system, which is nice considering the Access Plus has no fans.
With the Access Plus, you get an actual Ethernet port, two USB ports (one 2.0, one 3.o), a mini SD slot, and an audio out jack. The two USB ports are nice, and an upgrade from the original Access that only had one. Having two gives you the option of using a combination USB mouse/keyboard, while still leaving a port open for something like an external hard drive. There is also dual band Wi-Fi and Bluetooth 4.0 on board, with an external antenna on a swivel.
So, the external packaging is impressive, but what about internals and performance? The Access Plus comes preloaded with a 64-bit version of Windows 10. The processor used is a quad core Intel Atom CherryTrail processor with 2GB DDR3L RAM (with 4GB available) that handles multiple tasks rather well. There is 32 gigs of onboard storage, which seems low, but is not surprising considering the size of the unit. To top off the internals, the Access Plus also includes an Intel HD Graphics Card (Gen 8), that helps with smoother, higher quality video playback.
Without fans, one concern that came up early was just how hot this thing would get? After extensive testing, it was surprising to note that the unit never felt hot. It got warm, for sure, but it never felt like it was about to melt everything inside the little, black box.
Processing power was adequate, but there was definitely latency present when trying to perform multiple, resource intensive operations simultaneously. Azulle also shows that the Access Plus can work for gaming by showing a Steam icon on their website, but generally speaking, most people would be disappointed in the gaming/frame rate/performance that the Plus can deliver.
Overall, the Access Plus is a pretty great device for the price point, coming in at around $130. It's perfect for browsing, streaming Netflix, and working. The unit would get a bit laggy occasionally when streaming, but it wasn't enough to get frustrated. With the Ethernet cable slow and USB 3.0, the Access Plus makes for a great media center, as well. If you're looking for something portable and powerful, the Plus is definitely worth checking out.
The Good
Ethernet port
USB 3.0
Affordable
The Bad
Needs more onboard storage
Design is a bit awkward for plugging into HDMI
Follow us on Flipboard, Google News, or Apple News