Review: The Baker portable Vaporizer by Vaportech
Looking to get your hands on an affordable portable vaporizer? The Baker from VaporTech may be your best bet.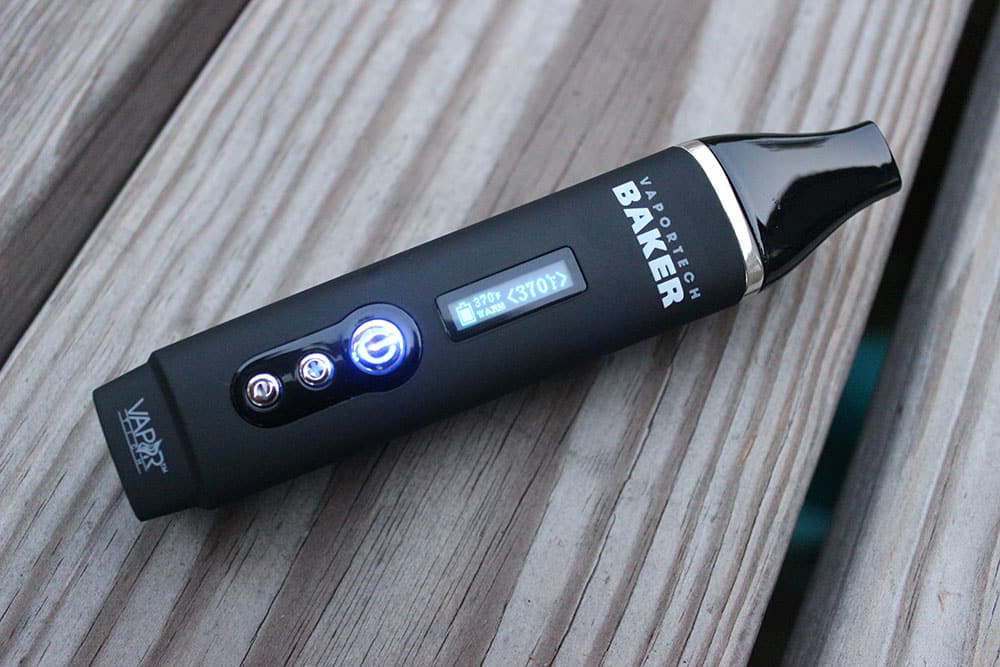 In today's market, there are as many vaporizers as ice cream flavors. They come in all shapes and sizes. Some are simple and some are just overly complicated. With so many options out there, you are bound to find the right one for you.
With that said, I got the pleasure of trying out the Baker portable vaporizer by Vaportech USA. The Baker is a small portable vaporizer that's packed with a boatload of features, at a surprisingly affordable price.
First Impression: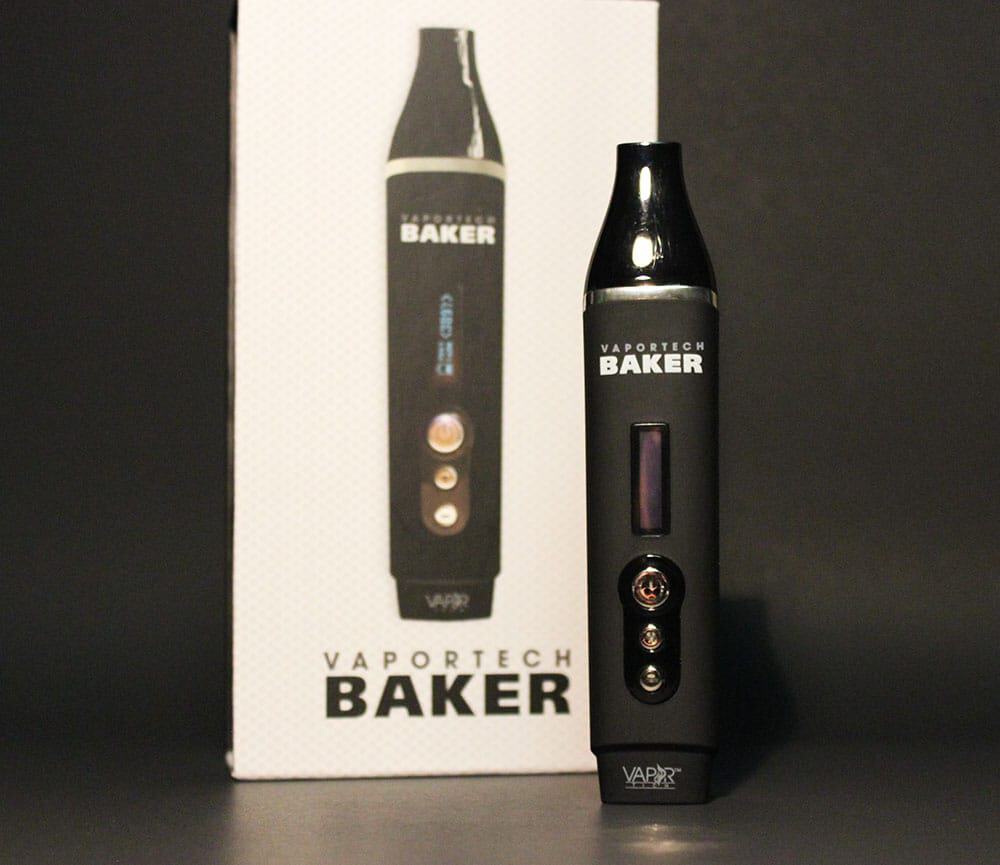 There are many portable vaporizers that claim to be portable, but in reality they are either too big or have very short battery life. But with the Baker, you are looking at a true portable vaporizer. At 5 inches tall and about an inch thick, it will fit in your pocket without feeling bulky. The Baker is a perfect device to take with you on a day trip. It comes in a mostly black finish with a sweet OLED display. There is a lot to talk about with this device so lets jump right in.
In the Box:
Baker Vaporizer
Micro USB retractable charging cable
USB wall plug
Dabbing tool and cleaning brush
Mouthpiece covers.
Instructions
Design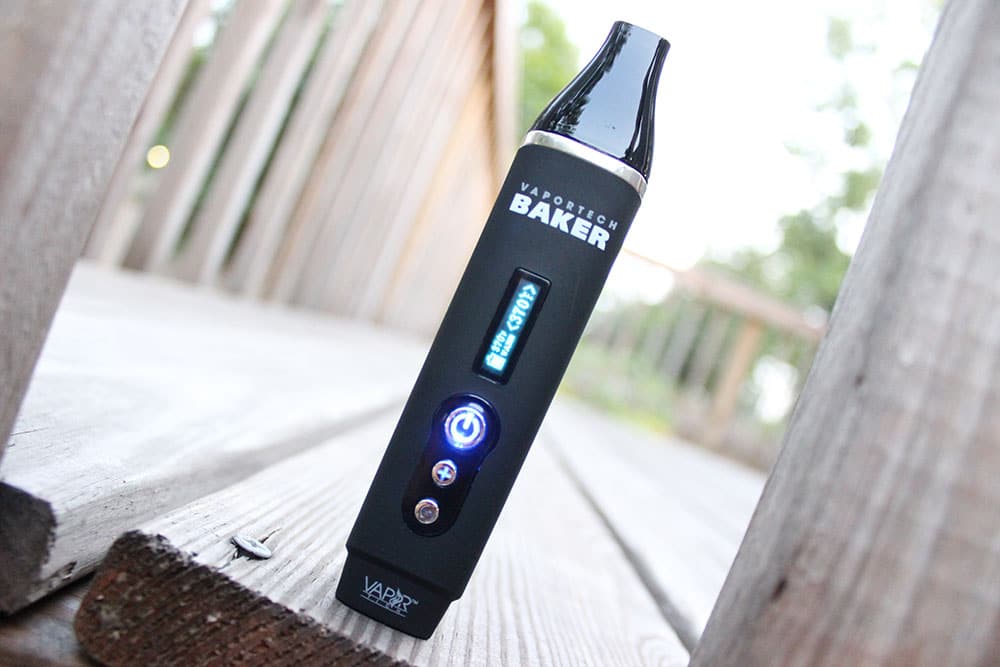 They say that good things come in small packages and with the Baker you get just that. The slim portable design of the Baker fits perfect in the palm of your hand. On the front the Baker sports three sliver buttons; one to power it on and two others to control your temperature settings. The Baker also has an advanced OLED to display the battery and heating settings.
Performance
What really impressed me was the unit's interface and how it allows you to have complete control while vaping. To turn the it on, simply tap on the power button 5 times in a row and the OLED display will power on. The OLED display's battery life, heat temperature, and more. The unit takes about 40 seconds to heat up, which is impressive by itself.
The Baker's smart memory function allows it to automatically heat up to the last temperature setting used before powering it off. One of the key features of the Baker is also it's ability to adjust the temperature settings by one degree increments from 350- 430 F. You rarely find this type of feature in such a small vaporizer.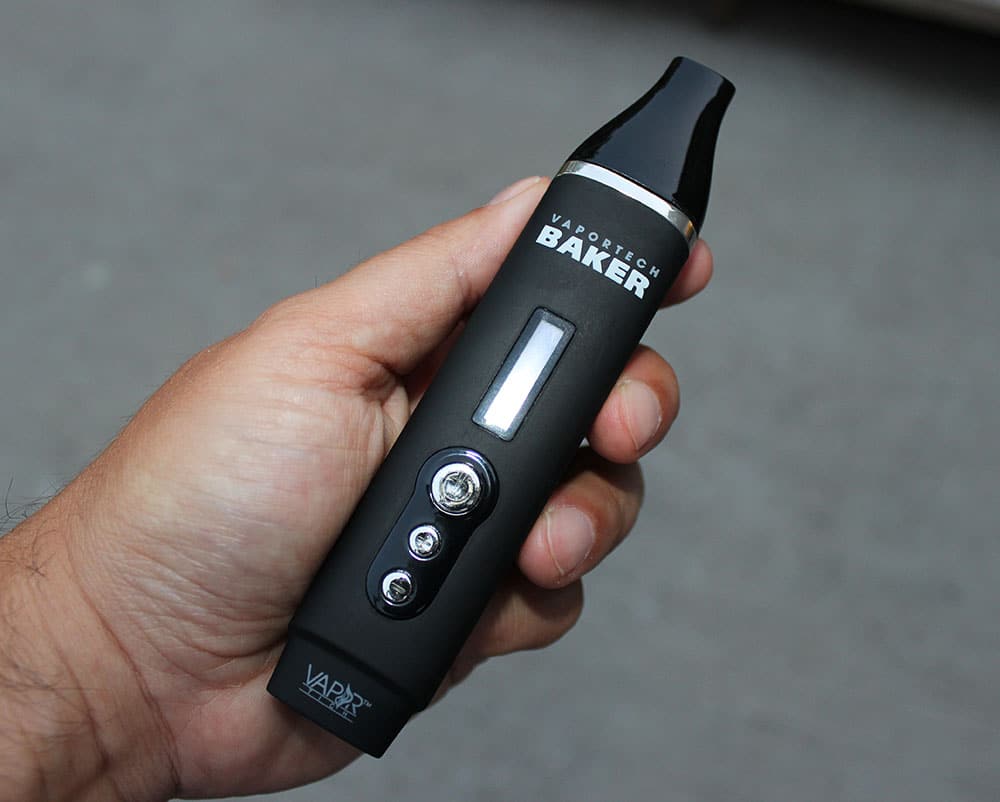 Vapor Quality:
I found the vapor quality on the Baker to be on the average side, and this is due to its plastic design and plastic mouthpiece. If you are more into taste, you probably want to set the heat at a lower temperature. If you like to see more clouds, then I would recommend turning up the heat. The Baker's heating chamber is on the smaller side and it will fit about a .2 of material. So you might want to be prepared to refill it a few times depending on your vaping habits.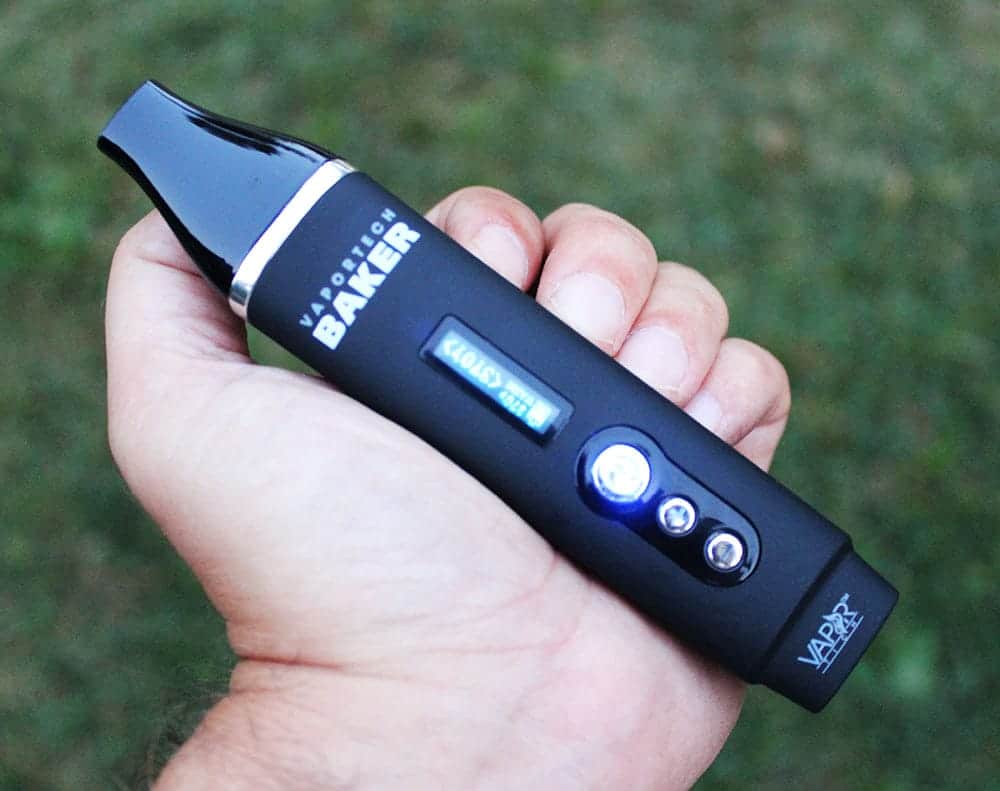 Battery Life
The Baker comes with a 2200mAh Li-Polymer Battery that is quite impressive for such a small device. I found it to last me about 4 sessions before I had to recharge it. It takes about 3 hours to charge using the micro USB charger provided. The Baker also utilizes a safety feature that shuts the battery off after 5 minutes of use. Overall, it will last you enough to enjoy it throughout the day.
Maintenance
Maintenance is fairly easy with Baker. You simply pop the mouthpiece off and use the provided brush to remove any residue. Other than that, there isn't really anything to do. You can probably use a cotton swab with alcohol to clean the plastic mouthpiece.
Final Verdict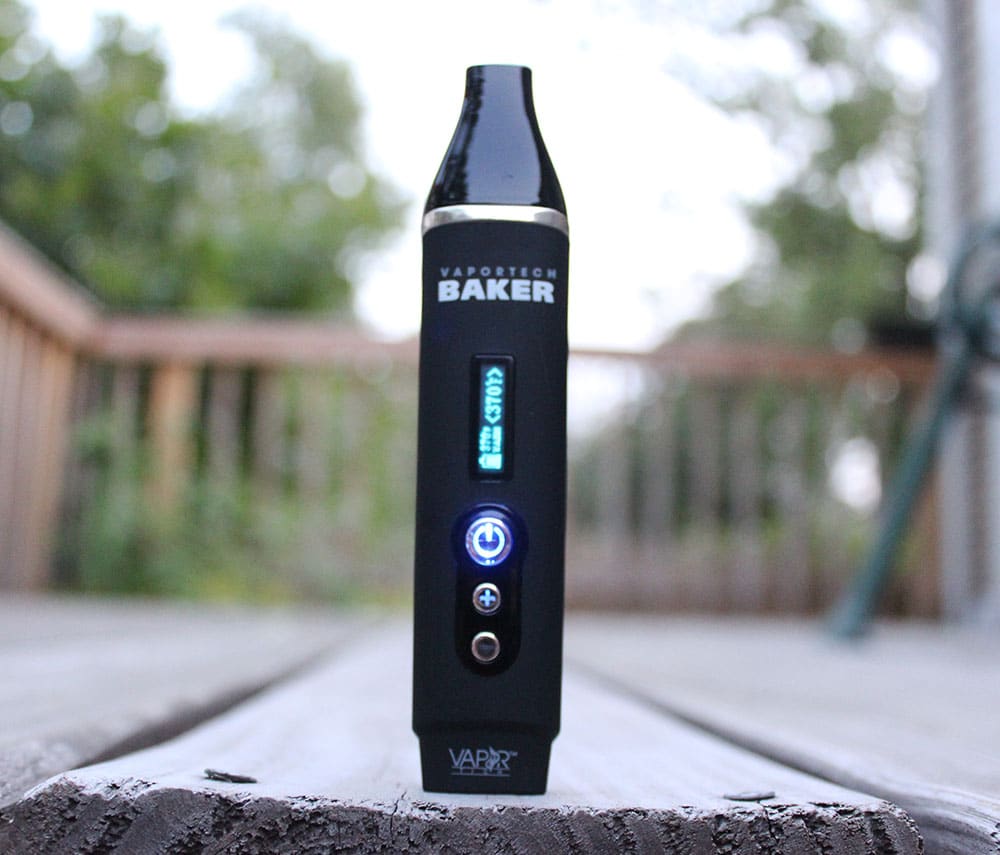 I really liked the Baker's functionality and adjustable temperature settings. It's small size and digital OLED are what really distinguishes the Baker from the rest. My concerns with this device is the vapor seemed a bit hot at a higher temperature and this may be due to the heating chamber being so close to the mouthpiece. What I found to work better is using it at a lower heat setting and taking short pulls.
Overall, I would recommend the Baker to anyone looking into a healthier alternative than smoking without having to shell out a lot of cash. 
The Good
Small Portable Size
Wide range of adjustable temperature Settings
Memory function
The Bad
Vapor gets a little hot
Follow us on Flipboard, Google News, or Apple News