Review: COULAX QY8 wireless sports earbuds
If you're looking for an affordable pair of wireless headphones, we got the chance to review the QY8. Here's our thoughts….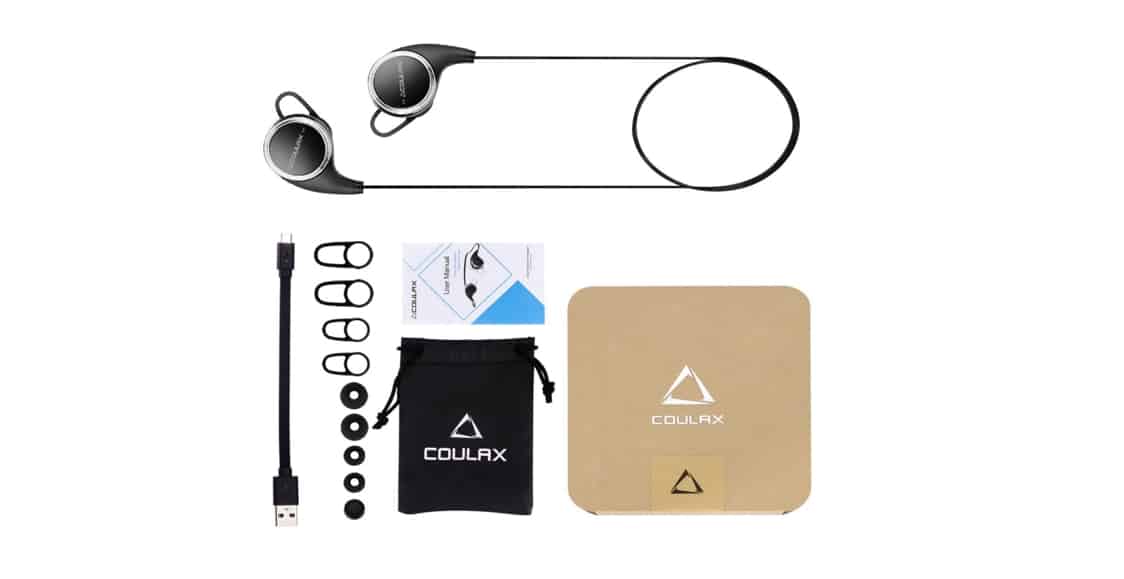 Earbuds for the active user are always a tricky situation. More often than not, there's some form of trade-off when it comes to comfort or fit when you actually want to use them for their intended purpose. COULAX's QY8 earbuds aren't an exception to this rule, however the trade-off ends up being much more manageable than some of the more expensive alternatives out there.
At initial glance, the rounded ear-pieces of the QY8 look cheap and also lack stability. Fortunately, looks are deceiving and while they may not be the absolutely most stylish of options, they stood up to the rigorous testing I put them through.
The earbuds are light enough that they didn't take much, if any, damage when dropped and the earbuds also stayed in my ears without much fine-tuning. As a matter of fact, I almost had no issues with listening to music while running, biking or using gym equipment and the quality of the earbuds was surprising for that purpose.
Unfortunately, the QY8 also has some heavy limitations when you also throw in the fact that the earbuds also have a microphone built in. When using the microphone for phone calls on the QY8's it seems to pick up well if there is literally no other noise in the background.
At the gym, it would pick up every piece of equipment being used, in the car it picked up road noise and running or biking picked up everything but my voice. I know that most people don't plan on taking a phone call while they are getting their cardio on, but the whole point of most bluetooth earbuds is that they have a certain utility about them. The QY8's lack that utility almost entirely.
Therein lies the trade-off in functionality of the QY8 earbuds. They offer a surprisingly decent audio experience that also proves to be functional, but also completely lacks the entire utility of having a microphone that doesn't suck. At $25.99, it isn't a total waste of money, but know that you won't find much use for the microphone at the end of the day.
COULAX did give KnowTechie readers coupon code OHRQTANZ that does knock an extra $10 off the top, so if you have a fitness fiend in your life and are on a budget, this may make a decent gift.
Follow us on Flipboard, Google News, or Apple News