Review: Dodocool DA150 wireless Bluetooth speaker
Sure, you can buy better, but if you have around $30 to spend, then the Dodocool 150 Bluetooth speaker is your best bet.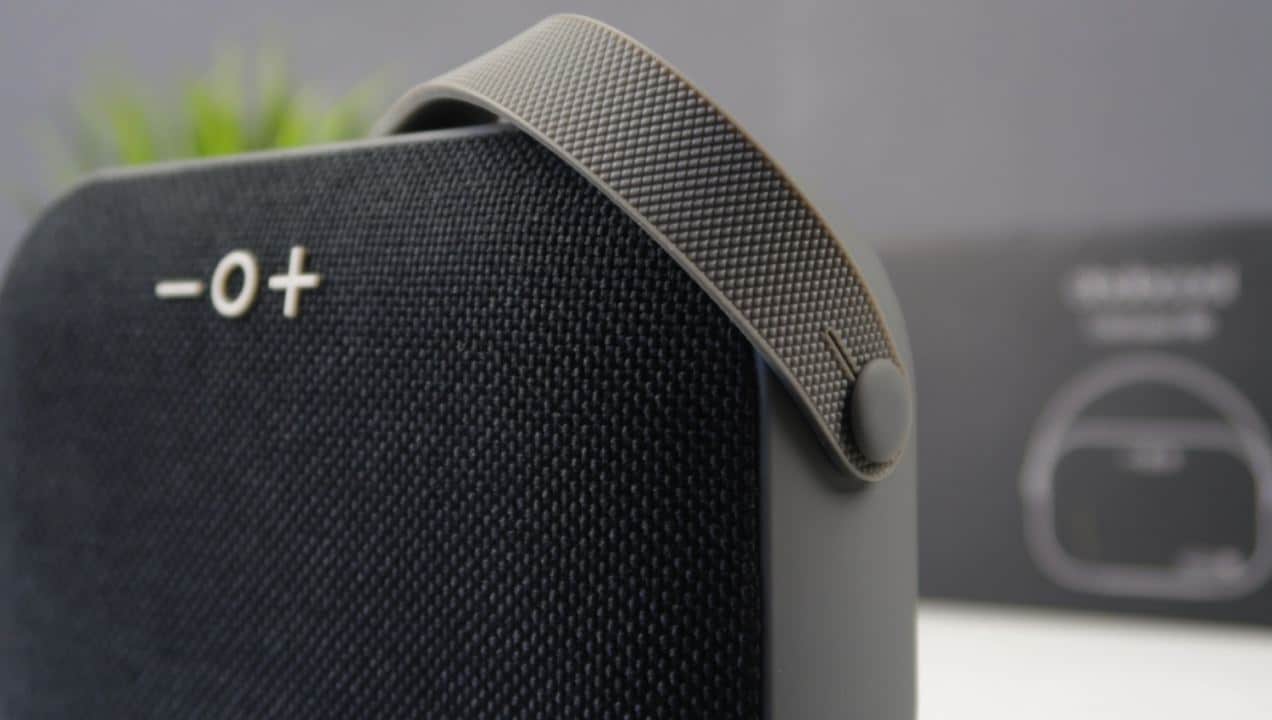 The Good
Aesthetically pleasing
Unbeatable value
Several inputs for different media devices
Several inputs for different media devices
The Bad
Highs and lows sound even
Battery life
I have never heard of Dodocool before this speaker, but now I am glad it arrived in my mailbox. The Dodocool DA150 is sleek, stylish, and gives off a decent sound from dual 3W speakers. If you have Amazon gift cards laying around, the DA150 is only $32.99. From all of the wireless speakers I have laying around, This is the only one I choose to leave on display.
The DA150 is housed in plastic and is a little bigger than my Samsung Galaxy S7. The bottom has a gripped pad to stop it from falling over after a bump. I dropped it a couple of times onto my kitchen table to see if it would disturb the music or rattle any of the internals, and thankfully, nothing happened. Dodocool made a sturdy product with this speaker.
The speaker also comes with a rubberized, textured band for easy travel and portability. For something so simple, the band makes the product. I could clip it around a carabiner and carry it anywhere. The band connects through extending handles on the side and is secure as soon as it locks in. The band never felt like they were going to disconnect, and it rotated around not to jolt the speaker.
In the back, there are three inputs. You have a 3.5mm aux cable in, microSD card, and a USB input. There is an on/off toggle switch and a standard micro USB port for charging the 1200mAH internal battery. These switches and inputs are all within a small back panel that sticks out from the mesh fabric. I don't have any of my music on a microSD card, and I don't know if I would feel comfortable with a USB stick protruding out in the open. However, I know that people do, so this is a neat inclusion for those who use any storage device. I listened to my music via the aux-in and via the DA150's Bluetooth capability.
Listening to my music via Bluetooth was easy. Pairing my device with the DA150 was simple as it alerted me with a peep when the Bluetooth connection was successful. The first song I played I tested its range as the DA150 claims it has a 10m range. Sure enough, Dodocool called my bluff, and my music was clear all the way up to that 10m mark. There wasn't any fading or crackling as my music still was crisp. The dual 3W speakers pack a decent punch too as it carried my music as I walked away as I tested it's distance capabilities.
For a device that has dual 3W speakers, you'll feel like you are listening to a dual 10W device. They can get pretty damn loud. The louder you get, your audio doesn't suffer from drowned out bass or horrible cracking like other speakers. Of course, if you try to slam EDM while turning it up to 11 won't work, but reasonably the speaker does its job. The highs and lows tend to drown each other out due to the nature of the speakers, however. Not everything is excellent about this speaker, but for $30, it's a steal.
The most significant issue I have with this speaker is its battery life. Dodocool claims that the speaker can play continuous music for 6 hours, but I only got about 4 out of it. They also claim the DA150 just needs 4 hours for a full charge, but mine took about 6 when it was completely dead. Maybe I drained the battery too much, but that doesn't make any sense as I have used it for about two weeks almost every day with several charges.
The best way to use the DA150 for longer durations would be to connect the micro USB charger cable, but that negates the portability of the speaker. My best solution would carry along a portable charge bank to avoid using a wall unit. If Dodocool is going to upgrade this product at any point, I'd suggest putting in a 2400mAH battery pack before updating or improving anything else.
The last paragraph might have talked you out of buying this speaker, but don't let it. For $30 you are getting a clean, stylish, decent sounding speaker. Sure, you can buy better, but if you have around $30 to spend, then the Dodocool 150 is your best bet. Out of all of the speakers I have reviewed, I have to say I was the most impressed by this one.
A sample unit was provided to KnowTechie for the purpose of this review.
The Good
Aesthetically pleasing
Unbeatable value
Several inputs for different media devices
Light and portable
The Bad
Highs and lows sound even
Battery life
Follow us on Flipboard, Google News, or Apple News