Review: E-CLIPSE herbal vaporizer
This otherwise great vaporizer suffers from a design flaw. Ahem, we mean a design feature.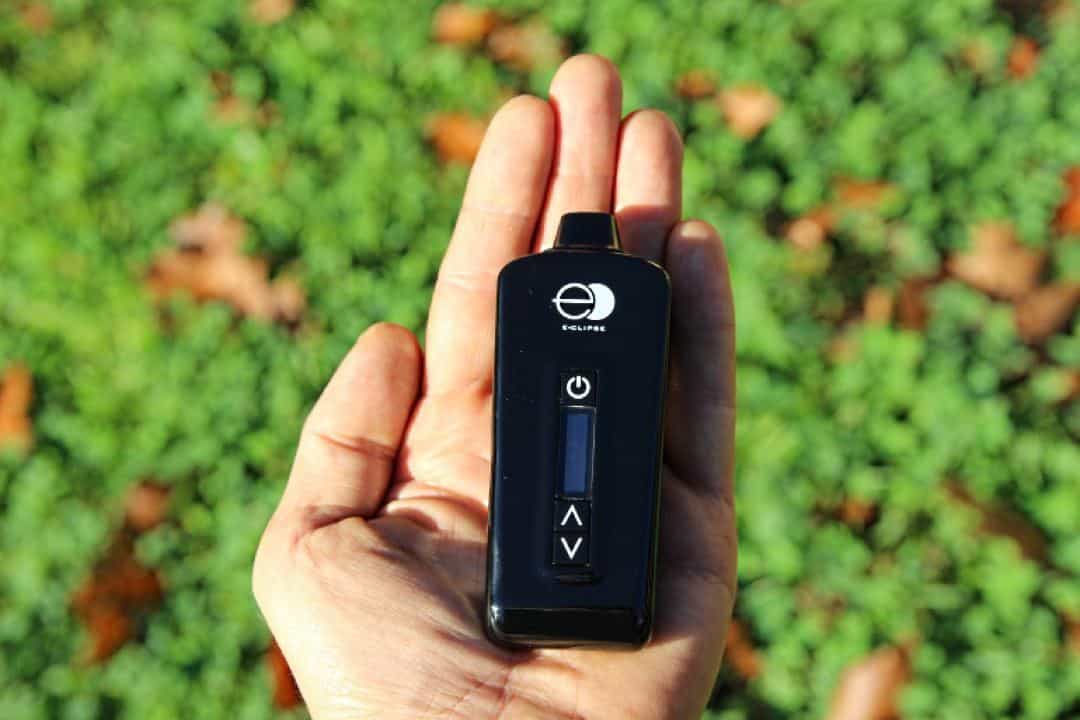 The E-CLIPSE dry herb vaporizer fits in the palm of your hand, comes with two interchangeable mouthpieces, heats up quickly, and works great. But I can't get over an especially displeasing aspect of its design: this vaporizer has a sleek, tapered body, but no base to speak of. It can't stand upright on its own.
This means filling it is always a one-handed job, your other hand holding the E-CLIPSE by default. We have also had success squeezing it between our knees while seated in order to keep the thing still while filling. The unit's chamber is located at the mouthpiece, a design feature in line with virtually every vaporizer of this size, but having one hand fundamentally occupied before you even start adds a degree of complexity to the operation.
But after that, you're off to the races with the best of them. You can take your pick of a black plastic mouthpiece or glass stem — it comes with both. The 2200 mAh battery will last, well, long enough. Its heating unit is controllable between 300 and 435 degrees Fahrenheit, and it heats up especially quickly. You'll achieve vaporizable heat within 30 seconds of setting the temperature.
Retailing for $140, the price is right for the E-CLIPSE. It works exactly as designed, but I found one aspect of its design to be a major turnoff. If you don't mind holding your vaporizer while you fill it, then this will make you very happy.
The Good
Heats up pretty quickly
Great battery life
The Bad
The design of this vape is a major turn off
It can't stand upright on its own
Follow us on Flipboard, Google News, or Apple News