Review – inStream SeptimusB Premium 7 Port Fast USB Charger
If you're looking for an affordable fast USB charger, the inStream SeptimusB Premium is a good place to start.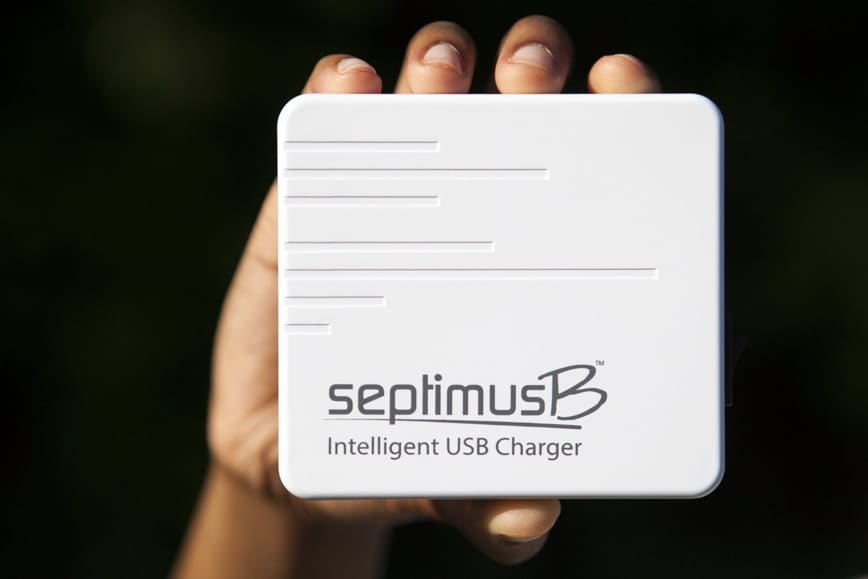 I'm generally the gaming review guy, so when I was told I was going to be reviewing a 7 port USB charger, I kinda shrugged and said "OK". It's a USB charger, right? I'll plug my phone into it and whatever, right? Well, to be honest, the inStream SeptimusB Premium 7 Port Fast USB Charger has become a critical piece of my living room experience now. Here's how.
As a gamer, I've always kept my phone charger within reach of the couch. With apps like Skype and FB Messenger, it's entirely too handy to not have your phone near you. However, for the longest time, I've still had to sit on the tile floor and look up at ridiculous angles when I get that dreaded low battery alert on any of my controllers.
Once I got my hands on the 7 port charger, I tried something a little different. I plug them into the charger when not in use. Now, you may think that is entirely too obvious, but consider this. I can a pair of PS4 controllers, a pair of Xbox One controllers, my Wii U controller and my wife and I's cell phones in without having to mess with anything at all. Quick and easy.
I was a little surprised to see that even though the word "fast" is in the name of the product, it didn't support quick charging, but the explanation of the name also makes sense. While you can't charge your phone in 15 minutes, using all 7 outlets won't impact the individual performance of each port as well. That's pretty neat when you are basically tag teaming controllers off of it like I am as I try to grind out the holiday's biggest games for review.
I almost have no complaints about the devices (I got both a black and a white unit) and the only issue I encountered was minimal. When I first plugged in the charger, the box acted like it didn't want to power on correctly. The light dimly flickered and turned off completely when I plugged a device into it. My first reaction was that the unit may have been a dud but after letting it sit for a few seconds, it was ready to kick ass and take names.
If you are in my type of situation, where you lack a logical charging solution for your collection of controllers and devices, the inStream SeptimusB Premium 7 Port Fast USB Charger is definitely a prime solution for you. 
The Good
I can charge everything at one spot in my room
Small enough that it isn't an eyesore
Cable is long enough that it sits out of the way
The Bad
Initial powering on takes a tiny bit
Follow us on Flipboard, Google News, or Apple News