Review: Kinsa Smart Ear Thermometer
The Kinsa Smart Ear Thermometer works like the best ear thermometers on the market, and then outsmarts them.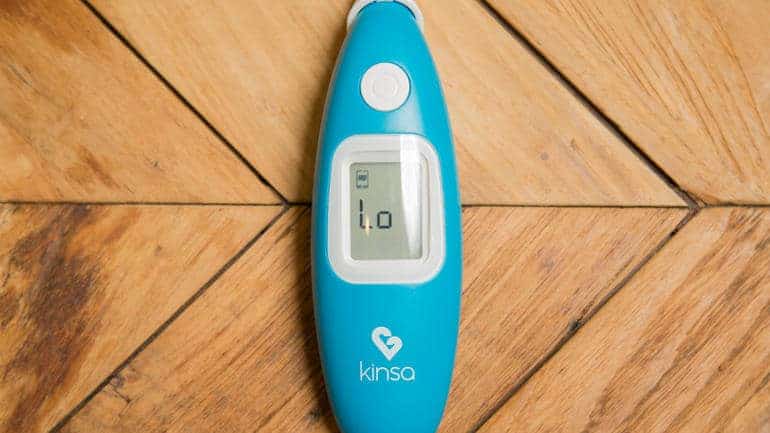 Kids get sick. A lot. My kids are always sick, it doesn't help that my youngest son is always dealing with chronic sinus issues and ear infections. A symptom that helps us know when something is wrong is by checking for a fever.
If you have ever tried to get a 3-year old to hold still long enough for an accurate reading on a traditional thermometer, you probably already know that getting a nice big kick to the jaw is more fun. I also work a shift that often has my wife and I splitting separate responsibility, so when she asks if the little guy's fever went up or down, my response is usually "I dunno."
The Solution
Enter the Kinsa Bluetooth Smart Ear Thermometer, which for the most part put a bow on many of these issues for my family. There's also an app, which I'll get to in just a second.
The thermometer looks just like any traditional in-ear thermometer and works the same too. It is powered by two AAA batteries and although we used it for over a month, there doesn't seem to be a need to replace them.
After putting the sensor in your ear, it quickly gives a readout on the illuminated display and you are ready to go. Sort of. In concept it's a flawless idea, but we would have to usually use the thermometer 3 or 4 times to find the average result. Since it gets the temperature so quick it isn't necessarily a problem, but a minor inconvenience. When I say quick, I really am referring to about a second.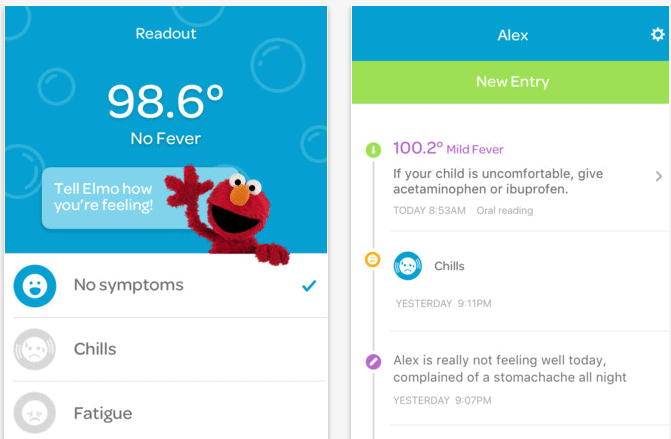 A thermometer stacked with features
By itself, the Kinsa thermometer is an effective device, but it really shines when you pair it with the Kinsa iOS or Android app. The app allows you to store readouts from the thermometer on your phone, along with additional symptom info. Notice something odd that you want to keep track of? Take a pic and upload it onto the app, next time you check, you can compare results.
There are also separate profiles, meaning you can monitor the health of your entire family. There is a slight issue I noticed with the app. Actually, there's a few things that stop this from being an absolute home run. For starters, the results are stored locally. Meaning they don't stay on file so if we both take temps, our results are local to our devices. This is sadly something that makes it just OK instead of it being amazing. The thing that really seemed unnecessary was that at least once, I had to update my app after the OS update and all the records were gone. Where did they go? That's weird stuff.
Final Verdict
The Kinsa Ear Thermometer addresses a real need in my household. I'm glad that they sent it over for me to review. However, I feel like the overall quality of the product and the app itself lead a little more to be desired.
No individual aspect of the product ends up being total crap, which is good, but as a wellness device it is inconsistent. That's bad. At $49.99 we aren't talking about a bleeding edge product that is made with the highest craftsmanship ever, but I do expect to hopefully get things right the first time.
If you're a parent and can't stand getting the kids to hold still long enough to take their temps, check this one out. Just be aware that there's some drawbacks to all the ease of use it offers. 
The Good
Readouts were quick and easy to get
App made it easy to see if things were getting better or worse
The Bad
Readouts varied in accuracy
App had a few issues that seemed to limit its effectiveness
Follow us on Flipboard, Google News, or Apple News