Review: Kodak Dock Printer
You're probably better off going to CVS or Walgreens.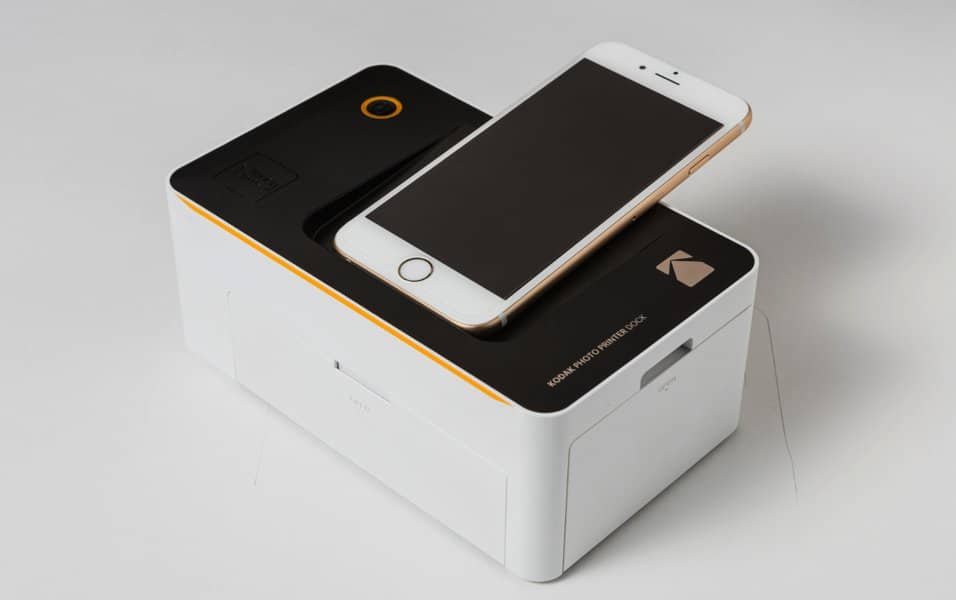 I can't even remember the last time I went and had photos printed. The last known memory I recall is when I was a teenager, and getting photos developed from some off-brand disposable camera. It was quick, cheap, and pretty easy to get done. It wasn't a huge inconvenience, but at that time, that's all we had.
Luckily, it's 2017, and all of that has changed. For example, this Kodak Dock Printer. In a nutshell, it's a compact travel-friendly printer that's capable of printing photos from your phone or any other device that's capable of transferring data from a micro-USB cable. It's meant to save you money and trips to your local CVS or Walgreens and allows you to virtually print any picture you choose from any electronic device.
It's a game-changer for sure, but is it really worth it? I mean, is it that hard to get out and get photos developed? Not really, but hey, if you can do it at home, I'm sure that's something anyone would prefer.
I had some time to put the theory to the test, and in the end, I found that Kodak Dock Printer was extremely convenient….when it worked. However, I found it remarkably stressful when it didn't. I'll explain further down below.
Just like any printer out there, whether it's photos or just an everyday printer, there's a lot of moving parts. When you first receive the Kodak Dock Printer, the device is equipped with a cartridge that's capable of printing ten photos along with ten sheets of paper to print them on. The first ten photos printed with out any issues, other than the device overheating, which paused the printing process until the device cooled down.
The ten photos I printed out came out flawless. The colors were vibrant, the picture quality was clear, and overall, they developed pretty nicely. Each photo takes about 10-15 seconds to print. After the 10th photo and the necessary cartridge change, I was addicted, and I really wanted to print more photos out.
Here's where the problems started to happen. Replacing the printer cartridge is pretty straightforward. Literally, anyone can do it. You press a tab down on the old cartridge, slip it out, and replace it with the newer one. Again, pretty standard stuff. However, when it came time to printing, it wasn't as easy as the first time I had used it.
I kept getting these weird error messages informing me there was a paper jam. After inspection, there wasn't anything in the printer. After that was sorted, it kept telling me to replace the cartridge, which I had done previously. After all these phantom error messages, I decided to the let the device cool down and revisit it a couple of hours later. After giving it some time to rest, I decided to power it back up and see if I could print some more photos. Again, this is where trouble ensued.
This time, I wasn't getting any error messages. The device seemed to start up properly and was ready to print. But, that didn't happen. Instead, the printer would feed a sheet of paper through the printer, and nothing would come out, in terms of pictures. There was just a blank piece of paper sitting in the bin. I gave it a few more tries, and the same thing happened again. Frustration mounting, I gave it one last try, and boy, that was a bad idea. For some reason or another, the layers in the printer cartridge starting getting caught in the printer and eventually just killed the cartridge. In other words, the printer utterly destroyed the cartridges film, causing it jam the printer and eventually render it useless.
After that, the printer was kaput. I didn't have any cartridge replacements so I couldn't see if it was just the cartridge. I was bummed. I had about 20 pictures in the printing queue that I wanted physical copies of, but after the whole cartridge debacle, that was going to happen, and that left a really bad taste in my mouth. After looking at some quick Amazon reviews, it seems I'm not the only one this happened to.
Imagine having to pay $140 for a photo printer that only worked one time. And then on top of that, having to pay $20-$80 for a cartridge replacement? I don't know about you, but those 1-hour photo development places seem like a better option, and probably a whole lot cheaper.
Maybe this whole cartridge experience was a fluke and it's something that probably only happens to 10% of people using this thing. I'm pretty sure if I had called support and told them of the issue, they would have resolved it quickly. And to be fair,  when it worked, it worked. The picture quality was great, it didn't really take that long, and it was extremely convenient.
It just sucks I had to deal with these issues on the first run.
A review unit was provided to KnowTechie from Kodak for the purpose of this review. 
The Good
Pretty straight forward to set up
The device worked perfectly for the first 10 photos
Simple and small design.
The Bad
It overheats pretty quickly and thus shuts down the printer for a short time.
After just about 1-2 pictures with a replacement cartridge, the printer kept jamming up.
The apps UI could be a little better
A lot of moving parts.
Follow us on Flipboard, Google News, or Apple News