Review: Linner Bluetooth headphones
The gym and these headphones are a match made in heaven.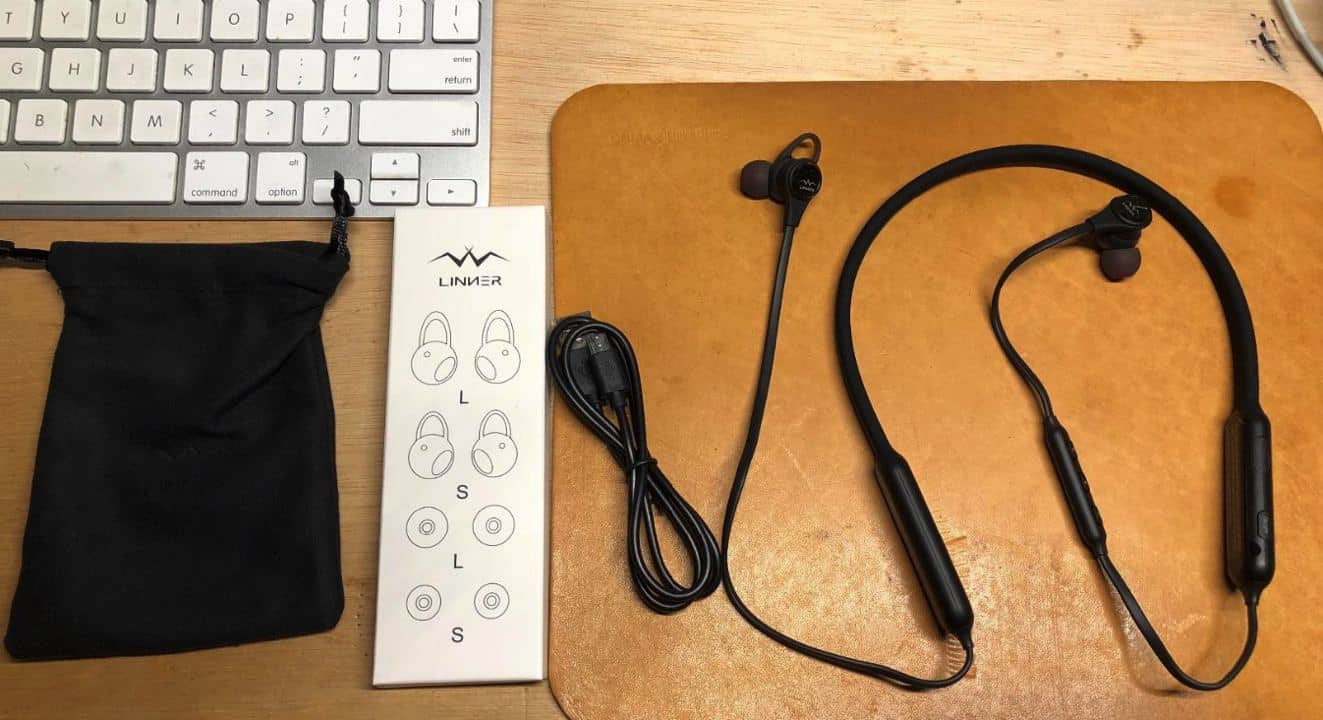 The Good
Insanely comfortable fit
Superb active-noise cancellation
Moderately affordable
Great battery life
The Bad
It doesn't really get that loud
Slight connectivity issues
It could do a better job on the sweat proof side of things
For the past few weeks, I finally found the will to get my ass back in the gym, so I found this to be the perfect opportunity to try these new Bluetooth headphones from Linner. In a nutshell, they're $60 (currently $36 right now) Bluetooth headphones that offer a ton of features like active noise canceling, long-lasting battery life, and a helpful neckband that prevents you from getting all tangled up in wires.
Most of my testing with these were done at the gym, and I can tell you this: the gym and these headphones are a match made in heaven. For starters, these headphones actually stay in your ear while you work out. I can get pretty active in my workouts, so this is a big selling point for me.
When it comes to sound, they perform really well, but one thing I disliked is the volume settings. They're not really loud. The good thing they have going here is the active noise cancellation. Like, it's crazy good. The headphones are not loud, but thanks to noise-isolation, all you hear is the music and nothing else.
Battery life is phenomenally good. The company advertises about 13-hours of playback, and I got just about that. I can go a good 3-4 days without having to charge these puppies. Setup is a breeze. I do, however, run into some connectivity issues, but nothing that doesn't correct itself in a second or so.
Overall, these are solid headphones. Personally, I wished they were a little louder, but the noise-cancellation feature makes up for it. Unfortunately, after a couple of months with them, these headphones eventually kicked the bucket, as in, they don't work anymore. This is more my fault than the manufacturers because truthfully, I was bringing them into the 140-degree sauna, five days out of the week, and honestly, the headphones weren't designed to withstand the punishment, so I'll chalk that up as user error.
If this sounds like something you would do, I would probably suggest finding a pair of headphones that can that, but if you're like most normal people, these are a solid bet, and I have no problem recommending these to anyone looking for a reliable pair of Bluetooth headphones.
A sample unit was provided to KnowTechie for the purpose of this review.
The Good
Insanely comfortable fit
Superb active-noise cancellation
Moderately affordable
Great battery life
The Bad
It doesn't really get that loud
Slight connectivity issues
It could do a better job on the sweat proof side of things
Follow us on Flipboard, Google News, or Apple News