Review: This little Omaker Bluetooth speaker is an awesome stocking stuffer
Looking for some cheap tech for that coworker or for a stocking stuffer? This Omaker Bluetooth speaker is all you need.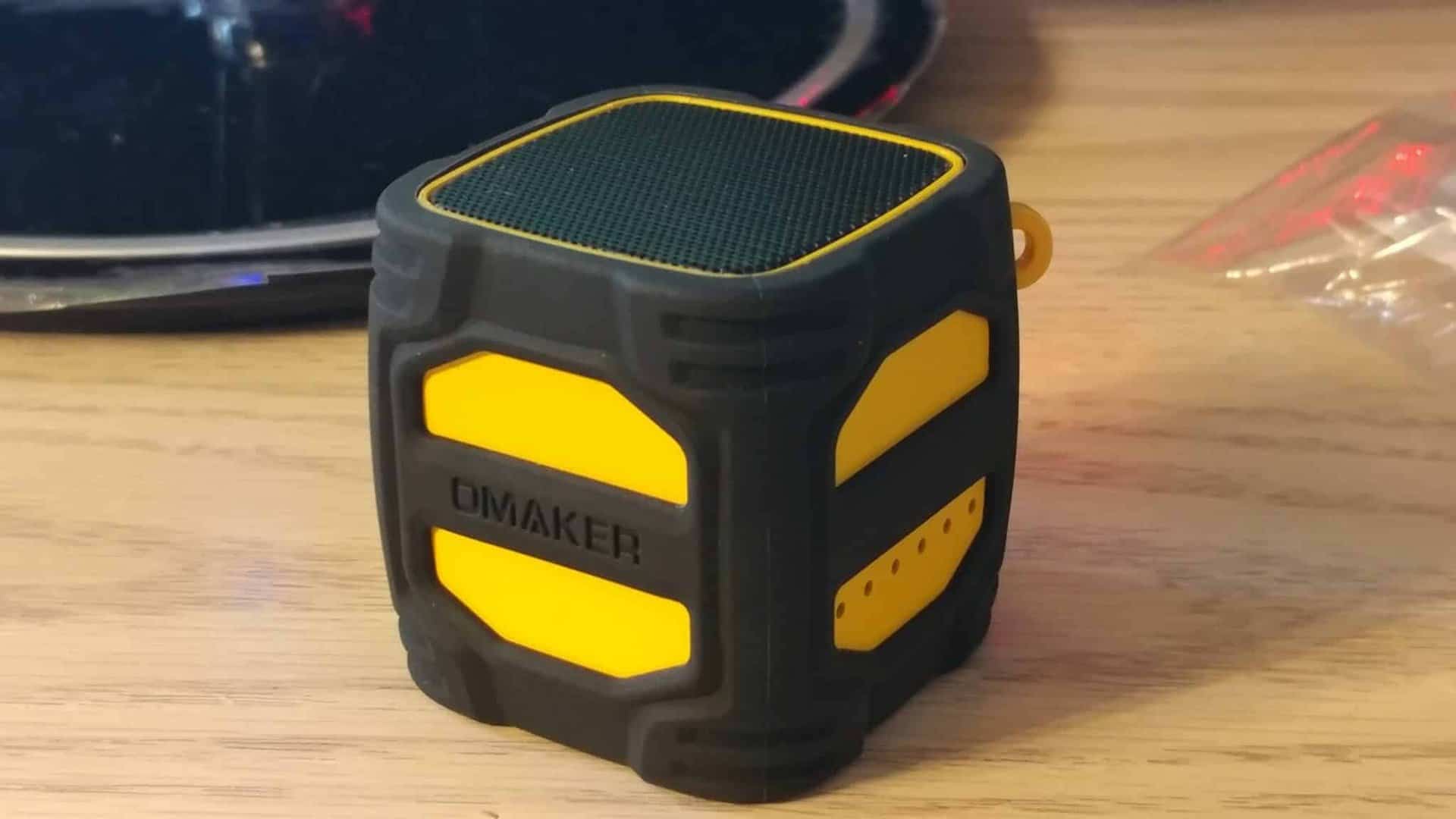 The gift-buying season is upon us! There are tons of deals out there, but what sort of cool tech can you score for that the techie in your family? Well, Omaker asked us to take a look at a little Bluetooth speaker that perfectly fits the bill for a holiday stocking stuffer for anyone out there that wants portable audio or kids that just scored their first tablets. What makes it so good? Well, let's take a looksie.
The Omaker speaker cube is deceptively small, so small that I really didn't expect much out of it. Imagine my surprise when I hooked it up and played some music on it and discovered that it was loud enough to fill the room I'm in. That's the cool thing about the Omaker speaker cube, it's absolutely the right size for those who want to use it for personal audio. It'd work great in a car, in a bedroom or even outside. It's not going to be a device that provides all the music you need at a party or a large room, but if it's just you and a few others, it's wonderful.
The unit itself is pretty durable as well. I tossed it around my backyard for a bit to see if I could mess it up at all and other than a few scuffs, it's still in awesome condition. It isn't waterproof, so make sure you aren't getting it wet either, that wouldn't be a great idea. I let my 8-year old son clip it to his backpack for a bit and while it went through hell, it didn't have any issues.
The final takeaway from my time with Omaker's little speaker cube was how amazing the battery life was on this little guy. I make it a habit to run a few charges on speakers before I write the review, but this was giving me a solid 12 hours of usage on a single charge. That's a lot of music and audio being blasted through this little guy on an overnight charge. Perfect for college students!
While not really a viable replacement for one of those big speakers that will run you over $100, the Omaker speaker cube is cheap enough that it fits the small gift description without breaking the bank.
It gets a little better if this is something you think would work for you. With this code LJRU955Q from eDealFinder you can go online and get 20% off the speaker. Simply put, that's only $13.59 for this hot little device. I don't think you can beat that.
The Good
Durable
Amazing battery life
Decent sound for the price
The Bad
It's not a replacement for bigger speakers
Follow us on Flipboard, Google News, or Apple News