Review: These Mixcder noise cancelling earbuds leave something to be desired
The Mixcder ANC-G5 earbuds claim to have HD sound, noise cancelling, and a wind resistant microphone. Are they able to deliver?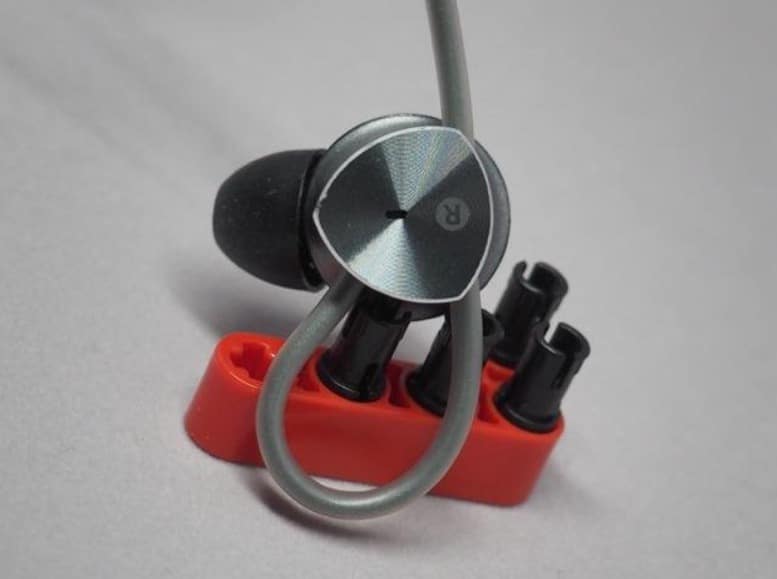 When Kev emailed me saying he wanted to send me a new set of earbuds for review, I got excited. Speaker and headset reviews are my favorite. When he told me they were from Mixcder, I was even more hyped. After having reviewed another offering from Mixcder and really liking them (even though they were ugly), I was expecting the same level of sound quality from these.
The Mixcder ANC-G5 earbuds advertise noise cancelling technology, "diamond clear" HD sound, and a wind-resistant microphone for taking phone calls. They accomplish one of these things well, while the other two selling points leave something to be desired.
Unlike the last offering from Mixcder that were reviewed, these earbuds look stylish, but upon closer inspection it is obvious that cheap plastic is used for the earbud casing. After only one day of use the buds were scuffed and scratched. I'm a sucker for braided cord on my earbuds, but the braided cord on the ANC-G5s bunched and kinked, making it seem more like a faux-braid, than an actually braided cord.
The microphone on the ANC-G5 earbuds works very well, and the wind-resistance advertised help to keep the calls clear for both parties on the line. Now, if only the earbuds sounded as good as the phone calls. It's not that the earbuds sound bad, but they go for close to $60 on Amazon, and at that price point I would expect more from the speakers.
Lows are almost non-existent, with feeble attempts made at frequencies below 40Hz and muddled, sloppy response on quick bass lines. Mids and highs are adequate, but do not exactly impress. I definitely wouldn't go as far to say "diamond clear HD sound" like they advertise.
The last bullet point, noise cancelling is also a let down. After using these buds at coffee shop, airports and planes, and busy streets, there is no noticeable outside silence compared to any other earbuds I've previously used or reviewed. To make matters worse, the earbuds are uncomfortable and quick to fall out.
Overall, the Mixcder ANC-G5 earbuds are not terrible, there are many worse options on the market, but at $60 these leave a lot to be desired. The microphone for taking phone calls works well, but sound replication is average at best and the noise cancelling seems to be almost non-existent. Sure, it cancels some sound from the outside, but all earbuds do, I mean, you have rubber/plastic plugged into your ear canals.
The Bad
Lows are almost non-existent
Uncomfortable
Noise cancelling isn't impressive
Follow us on Flipboard, Google News, or Apple News