Review: Philips Hue 2.0 Starter Kit
It's not every day I'm wow'd by home lighting, but the Philips Hue starter kit is one of those devices that just blew me away.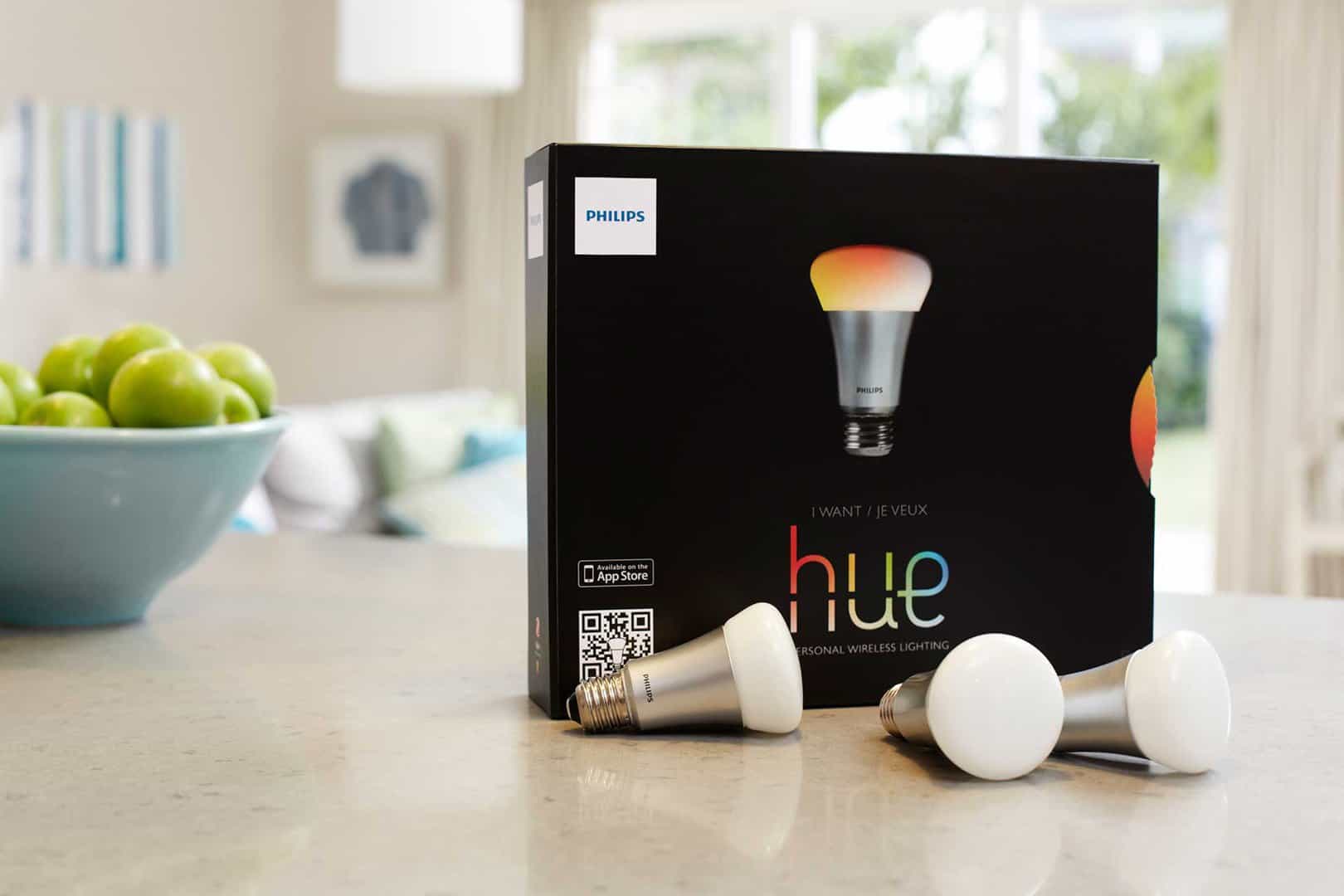 If you haven't noticed already, there's a ton of smartphone-controlled tech products out there. Everything from home security systems, thermostats, and even washing machines –they can all be controlled via an app and some hardware.
So when I was given the opportunity to review the Philips Hue Starter kit, which includes three color-changing LED lightbulbs and its new Siri-integrated Hue Bridge 2.0 hub, I figured I would give it a spin and see what the big fuss was about. I mean, after all, they're just lightbulbs, right?
Wrong.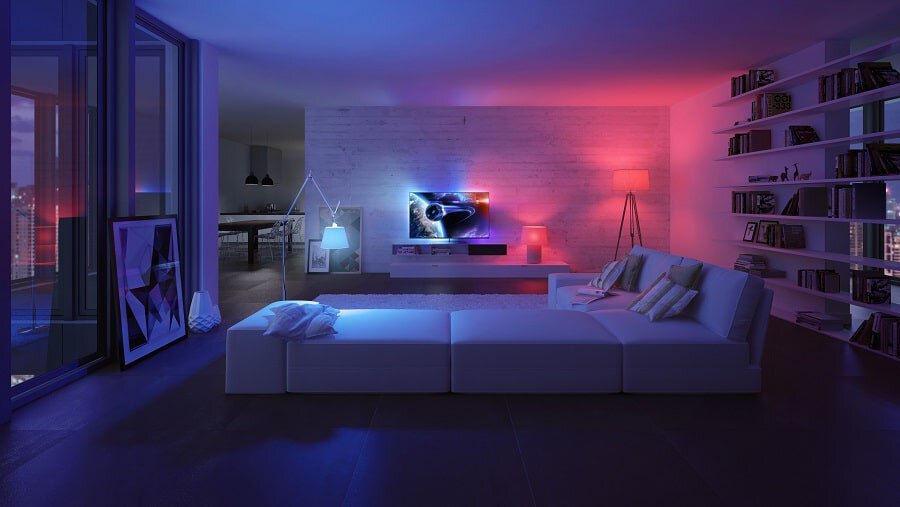 After having spent some time with them in my daily routine, I ask myself why I didn't get these sooner. Not only do these lightbulbs provide amazing lighting, they offer a long list of features including remote on/off, scheduling functions, geofencing, IFTTT support and more.
Let's jump in and see what these things are all about.
In The Box
Hue 2.0 wireless bridge
3 A19 bulbs
Ethernet network cable
Power adapter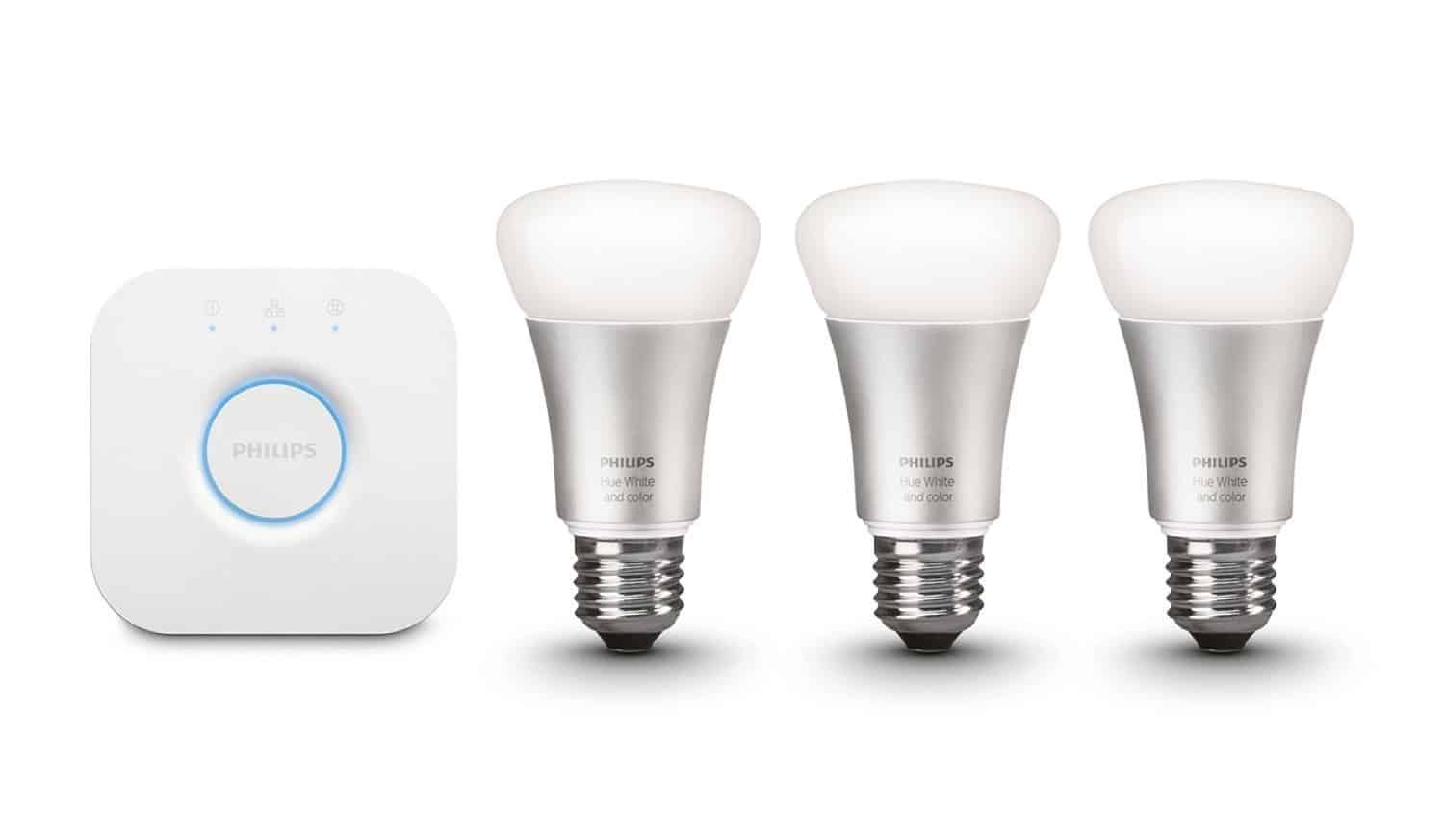 Setup
Surprisingly, getting your Philips Hue starter kit up and running is as simple as, well, screwing in a lightbulb. And if you know how to work a smartphone and install and app, then you shouldn't have any problems getting these up and running.
To start, the Hue 2.0 wireless bridge plugs directly into your wireless router. I was lucky enough to get a new Nighthawk wireless router from Netgear which dramatically increased my wireless speed. Anyways, the hub and router is essentially how the lights your WiFi and enabled smartphone communicate. Once the hub has been connected and lights have been installed, all that's left is downloading Philips' free iOS or Android app. After downloading the app, you're prompted to tap the Bridge's sync button. It only takes a second or two for the devices to connect to each other.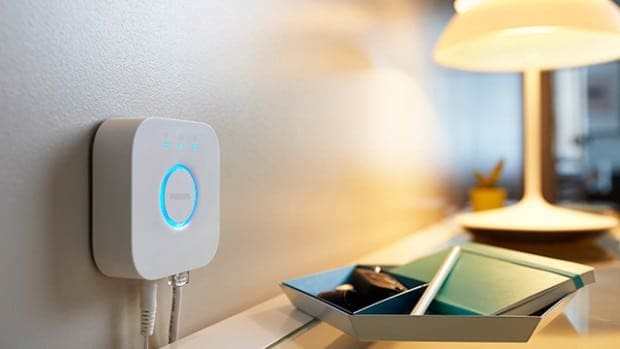 Getting Started
After getting all your lights and bridge connected, loading the official Hue app will bring to the main screen, which displays a grid of preset lighting recipes. You'll see lighting schemes such as sunset, concentrate, and more.
If you select any of the given presets, your bulbs colors will change almost immediately. Tapping on the preset will also initiate an onscreen brightness slider, which further allows you to edit the preset. From the edit menu, the app lets you adjust their brightness, monitor lights, and even remotely turn this on/off after signing up on the sites web-client.
The App
The one thing I had trouble with is creating new scenes. Editing existing streams is a breeze, but when it came to starting something from scratch, it's like the option doesn't even exist. Sure, in theory it sounds like it sucks, however, the app lets you snap or upload a picture, which in the end allows you to assign colors or shades from any pixel of the given image you provide. If I'm not explaining it enough, check out the image below for an example.
Just keep in mind, the experience on iOS and Android are completely different. iOS gives you more functionality, while the Android offers you just the basics. Each have their own strengths and weaknesses.
Life, automated
On top of all the features that these lightbulbs have to offer, the most effective use of these lights is being able to automate them into your daily routine. For example, if you head on over to Philips Hue channel on IFTTT's app or Web site, there's a goldmine of useful recipes. You could go crazy and Upload a photo to Facebook and set the mood in the room, or something simple, like blinking the lights when you get a Facebook notification, or changing colors whenever your favorite team's game starts. You can even create your own recipe, the possibilities are endless.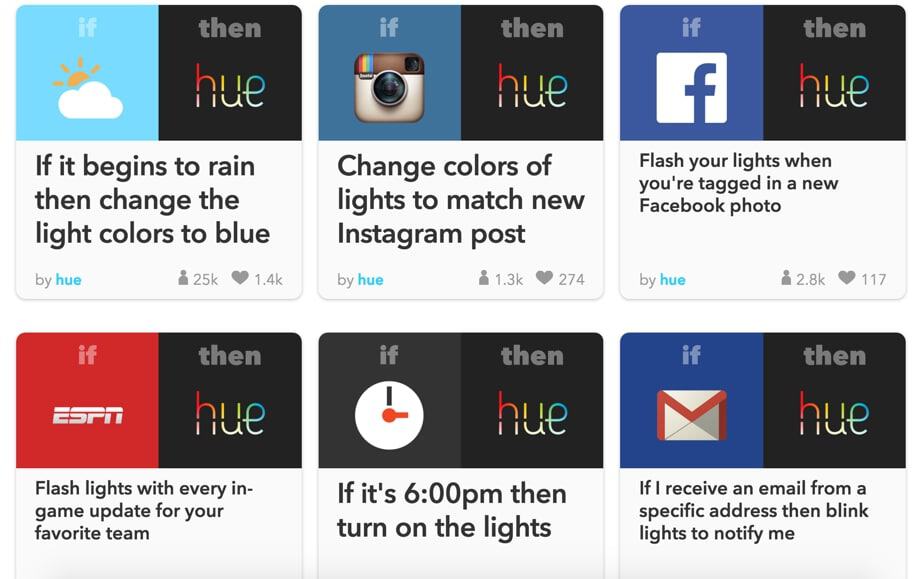 IFTTT integration is great and all, but I found the new Hue Bridge 2.0 to be on point. This allows iPhone users to have the ability to say "Hey Siri, turn all the lights off," and boom, all of the lights go dark. I can't tell you how many times I take advantage of this because without it, I would have to open the app and manually shut off the lights with a couple of taps on my smartphone, like some caveman or something. At the end of the day, pressing 4 buttons to turn your lights off can be a pain in the ass. So being able to shout at my phone to kill the lights is obviously a no brainer.
Final Verdict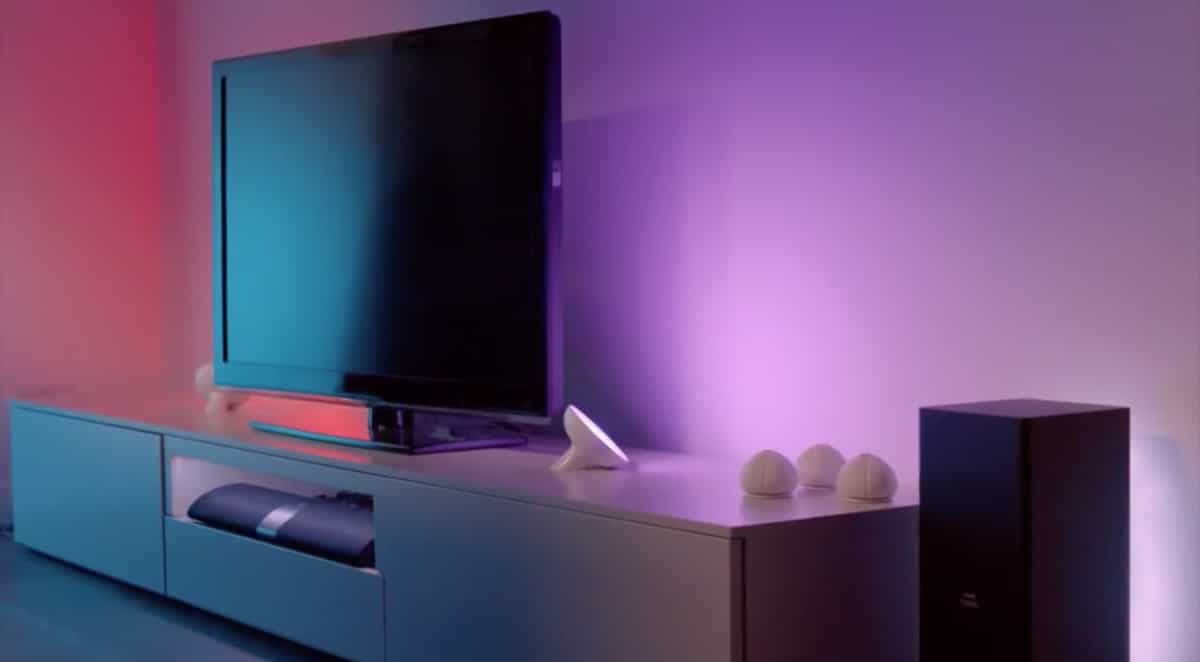 I can't believe I'm going to say this, but for lightbulbs, these things kick some serious ass. I'm constantly discovering new things I can do with them. Whether it's a new app that integrates with it, or a new color scene I've created from nothing using my smartphones camera, it's an amazing product.
But when it comes to price, it can hold some people back. The whole starter kit will run you about $200 bucks, and color LED bulbs will cost you $60. Although it's a pretty decent investment on the front end, it's one of those gadgets that will keep on giving. Your friends will love it! 
The Good
Setup is painless
Tons of different lighting scenes, with the ability to custom make your own
Works with Apple HomeKit. You're able to control your lights with Siri voice control on your iPhone
The Bad
Price of bulbs are a little costly
Customizing a scene from scratch is almost non-existent
Android app sucks balls
---
Disclaimer: I have been compensated in the form of a Best Buy Gift Card and/or received the product/service at a reduced price or for free
Follow us on Flipboard, Google News, or Apple News