Review: Prohibited Fifth Degree vaporizer
Why are you even looking at those other guys?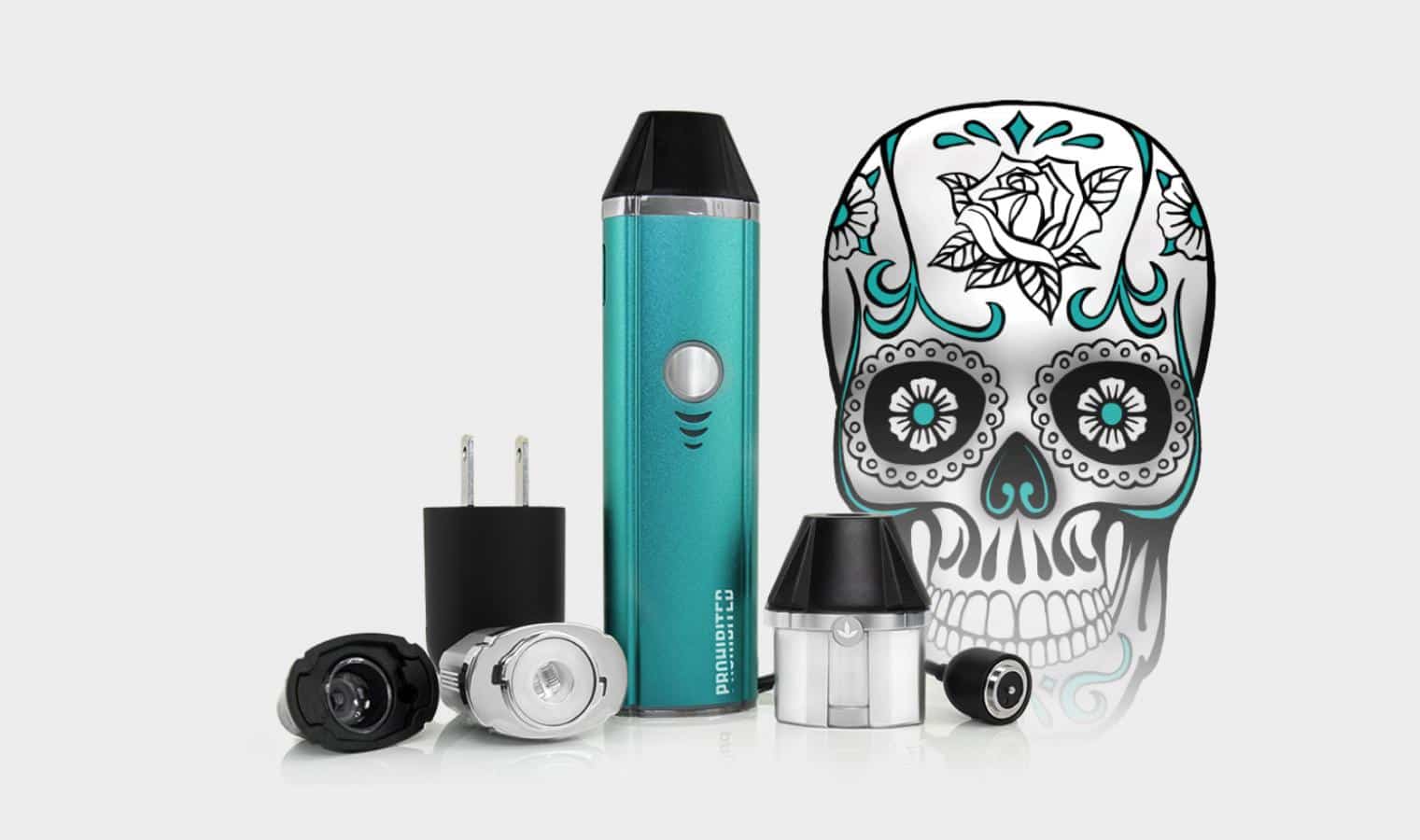 Most will agree that a good handheld vaporizer is one that's easily operated, isn't cumbersome to hold, has a long-lasting battery, and doesn't break the bank. In this sense, the Prohibited Fifth Degree is perhaps the platonic ideal of a handheld vaporizer, and at $200, it's a steal.
The device comes in an assortment of colors, but all are of a sturdy metallic construction that calls to mind a fighter jet. The entire unit is operated by a single button, and colorful LEDs light up to tell you what it's doing. Three taps of the button turn the device on or off. Two taps will begin a cycle through low (390 F), medium (415 F), or high (440 F) heat settings. One long press activates the heating element, which will hit its target temperature in about a minute or less.
Importantly, the Fifth Degree comes with two different purpose-built cartridges: one for herbs, one for wax. They are held in place by magnets, and each snaps in and out of the body with a satisfying click. The device will be warm to the touch when you're using it, but it doesn't even come close to a dangerous-feeling temperature.
The battery is perhaps our favorite component. It retains a charge for a long time, easily lasting for a day of use. It recharges in approximately one hour. Perhaps the only negative about this vaporizer is that it recharges with a proprietary connector. Don't lose the cable!
It's clear that the Prohibited team put a lot of thought into designing a workhorse of a vaporizer. The Fifth Degree is more portable and affordable than many competing models. Why are you even looking at those other guys? Learn more by clicking here.
A sample unit was provided to KnowTechie for the purpose of this review.
Follow us on Flipboard, Google News, or Apple News