Amazon Fire HD 10 review roundup
Here's what all the reviewers are saying about Amazon's all-new Fire HD 10 tablet.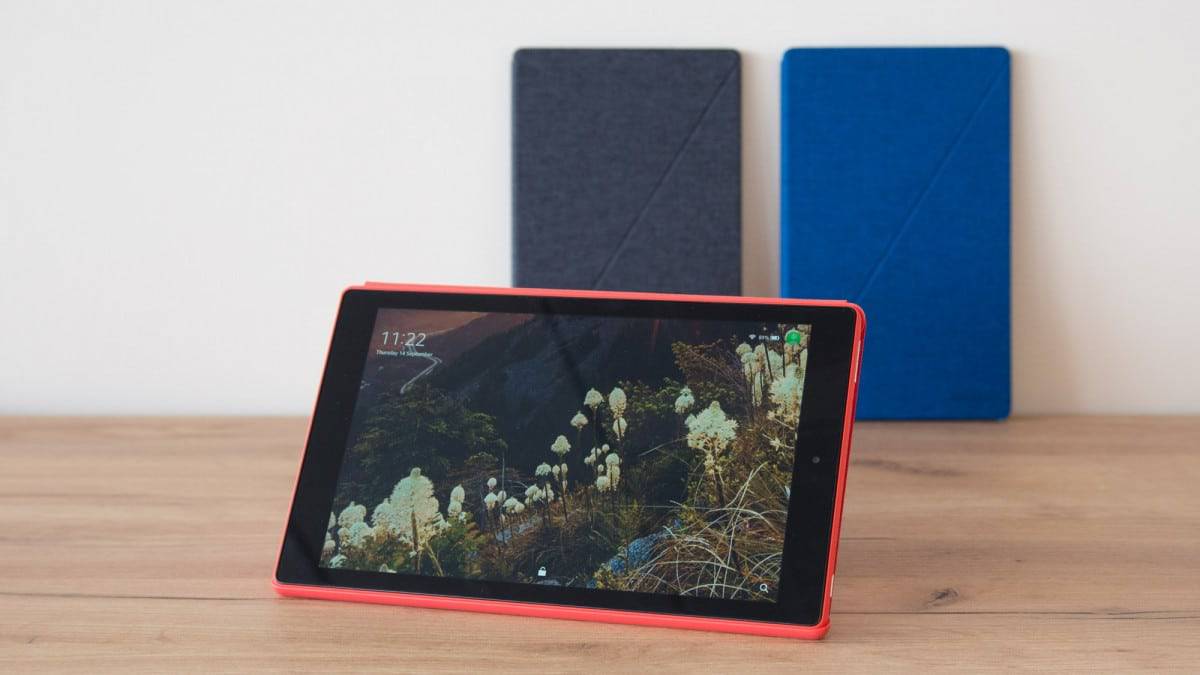 The reviews are in for Amazon's new tablet, the Fire HD 10, which is set to release on October 11. The HD 10 is the company's newest tablet which will be selling for $229. The device is Amazon's largest and thinnest tablet available in black, white, and silver aluminum. It features a beautiful widescreen 10.1″ HD display with over a million pixels and has Alexa baked right into it. 
So, what are reviewers saying about it? The response is pretty good. We rounded up some of our favorite reviews and outlined some noteworthy tidbits that will help you in deciding if the Fire HD 10 is right for you. Here's what everyone is saying.
"The Amazon Fire HD 10 takes the experience of the smaller Fire tablets and boosts it. The size of this device is perhaps a little uncharacteristic now, as larger tablets have generally fallen from favour – unless they are made by Apple. While you don't get the lightest, thinnest or highest specs in the Fire HD 10, this is undoubtedly good value for money, with a price that's hard to ignore.
Compared to the previous Fire HD 10 tablets that's enhancements all round. With the screen carrying full HD resolution, it's best placed to serve you Amazon Video content, although reflections can be a problem. Still, snuggle up in bed and feast on Amazon Originals, and there's little else that will serve you so well."
"The Fire HD 10 fulfills Amazon's simple plan for its tablets: Like other Fires, it's an inexpensive ($149.99 with lock screen ads) way to consume your Amazon content. At first glance, it doesn't appear to be the barn-burning deal that the Fire HD 8 is, but it still offers plenty of bang for your buck. You get a sharp 1080p display, solid overall performance, and an easy-to-use UI that includes parental controls and Alexa voice assistant integration. The Fire HD 10 is simply the best 10-inch tablet for the price, earning it our Editors' Choice."
"Despite first appearances, then, it turns out that there's a lot to be excited about here. The new Fire HD 10 is a responsive, sturdy tablet that provides stupendously good value. The addition of Alexa hands-free adds an extra dimension and the price reduction comes as a pleasant surprise, especially as every other manufacturer seems to be raising prices right now, not cutting them.
If you're looking for an excellent 10.1in tablet, get the new Amazon Fire HD 10."
"I don't think cheap tablets will ever be as interesting as they were a few years ago, when the iPad was a much more expensive device. But while the Fire HD 10 won't win over anyone looking to replace their laptop with a tablet, it's still a fine tablet for doing basic things that doesn't cost a fortune."
"No matter how you slice it, Amazon's new tablet is a bargain. You'll be hard-pressed to find a cheaper Full HD, 10.1-inch tablet at the Fire HD 10's price point, and its excellent Alexa integration is nearly worth the price of admission alone.
In the low-end tablet category Amazon still reigns supreme, and you won't find a tablet as tightly integrated with Amazon's services as the Fire HD 10. Prime members have tens of millions of books, songs, movies, and TV shows at their fingertips, and the Fire HD 10's implementation of Alexa is one of the best we've seen yet."
That's about it. Sounds like the Fire HD 10 is a solid buy for anyone looking for a new tablet that isn't an iPad. The device goes on sale today and is selling for $229 via Amazon. To learn more, click here.
Follow us on Flipboard, Google News, or Apple News