Review: Up in smoke with the Zephyr Ion vaporizer
The Zephyr Ion is an aromatherapy vaporizer that is affordable to everyone, while offering more user friendly features than higher priced models.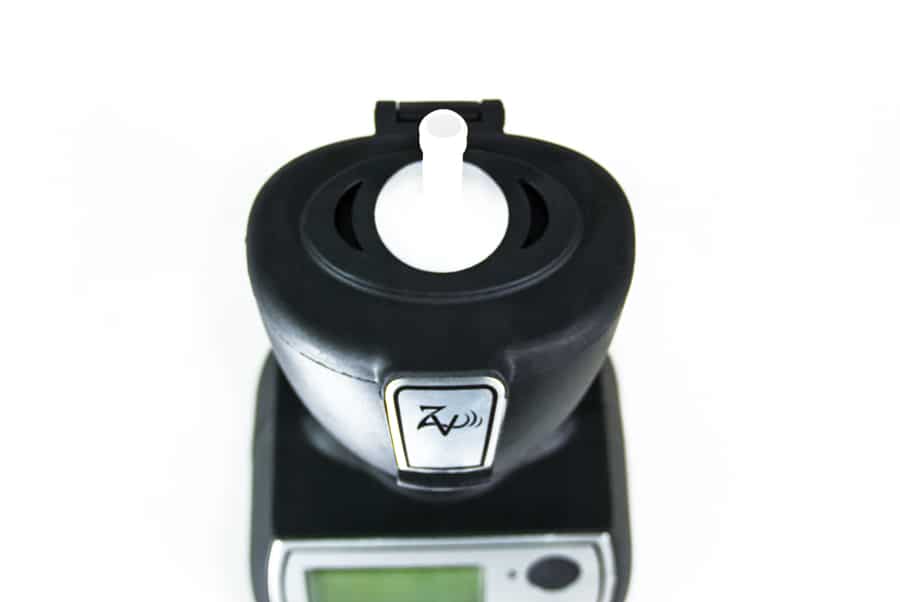 Since launching KnowTechie, I've had the luxury of testing out some of the best portable vaporizers on the market. Although it's great to have all these options for when I'm on the go, I've found myself wanting something I can use at home, something I won't have to keep charged. I have so many things I need to worry about keeping juiced up, the last thing I need to add to that list is a vaporizer. I can't tell you how many times I've been geared up to vape, only to realize I forgot to charge it the night before.
One of the most-recommended vapes for this type of use is the Volcano. However, if you're a frugal shopper, the $700 price tag will probably leave a bad taste in your mouth.
So, when I came across the Zephyr Ion, which sells for a respectable $459, I was inclined to see if it held up against its popular competitor. Luckily for me, the good people over at Zephyr sent me one to try out. Let's jump right in.
In the Box
1 Zephyr Ion aromatherapy vaporizer
2 Mouthpieces (bags pre-attached)
2 Baskets
1 Liquid pad set
2 Replacement air filters
2 Replacement basket seal washers
4 Replacement bags with bag ties
4 Replacement screens
1 USB cord
First Impressions
Opening up the Zephyr Ion, I realized what I was getting myself into. This thing looks like it belongs in a high-class meth lab from Breaking Bad. Don't get me wrong, it's not an eyesore.  But its big clunky design is certainly not something I would to show off in my living room. But, as usual, I'm not going to judge capabilities based on aesthetics.
I was impressed to see the mouthpieces pre-attached to the bags, which saved me having to figure out how to attach bags to the complex valve system. Being so used portable vaporizers, I've never had the experience of vaping from a bag. My first thought was that I would turn into one of those crazy 'bag' people, but the quality of the Zephyr Ion's mouthpiece made me less cynical.
Features
The Zephyr Ion has some impressive features: foremost, its fully-enclosed ceramic heating element. This keeps the good stuff in and the bad stuff out, giving you the best vapor quality. On top of that, Zephyr innovated a complex heating system from the ground up that utilizes 32 separate heat and air channels, which produces a consistent stream of that sweet, milky vape. I'll get to that a bit later on this review.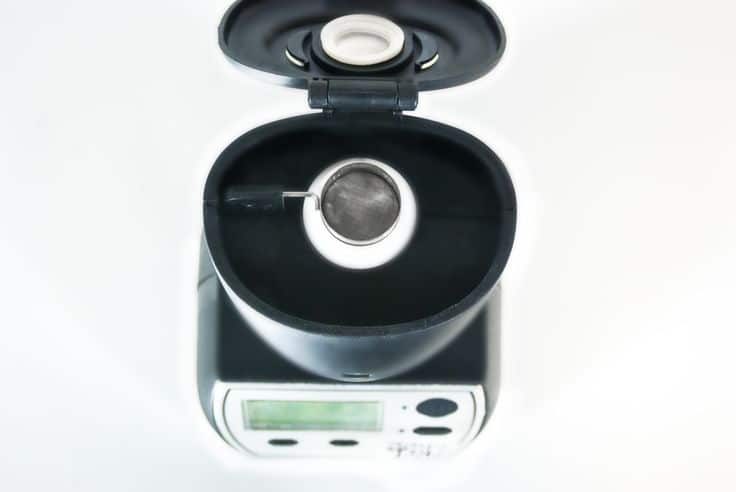 The device only has four buttons: power, temperature up, temperature down, and a button for its air vent. The temperature ranges from 100°F – 440°F. On top of the device, a cover unlatches to reveal the ceramic bowl where you'll place your goodies in its stainless steel basket.
Hand On with the Zephyr Ion
After going over the instruction manual (something I would highly recommend), I was ready to fire it up. It took about three minutes to reach the 410°F temperature I had set – considerably fast for a larger-sized bowl. Once I placed my 'goodies' inside, I activated the venting system. I was immediately impressed by how quiet it was. To my surprise, the bag fills up fairly quickly, too. But the biggest eye-opener was how much vape was being collected in the bag. Seriously, this thing looked like a vape oasis.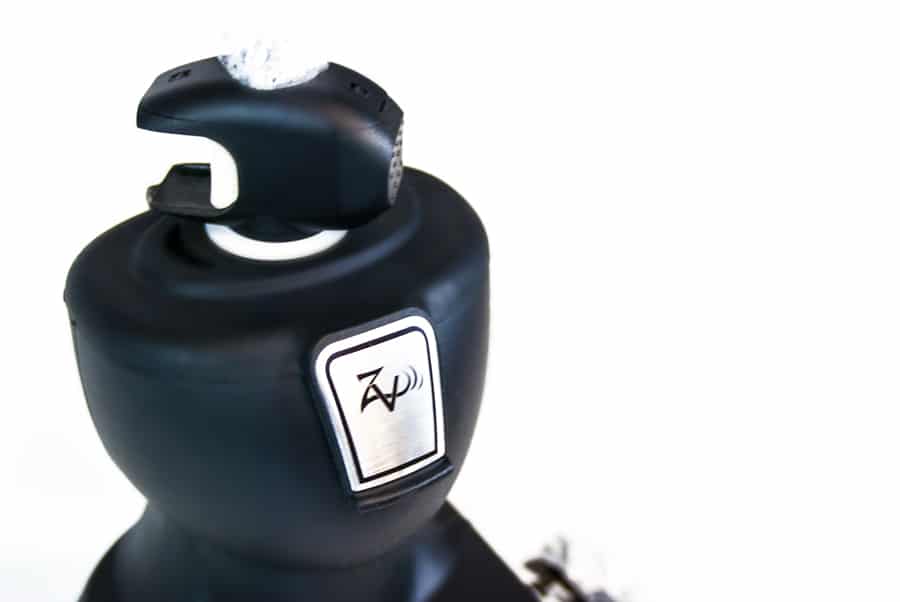 Needless to say, I took my first rip and was shocked at how much vape I exhaled. I shared the bag with my girlfriend, who was impressed, too.
However, I did run into some problems. After testing the Zephyr Ion for about a week, one of the basket seal washers failed on a couple of occasions. This seal is crucial to the whole vaping process; as the vent pushes air through the device, the washer allows the flow of air to go straight into the bag. If the washer fails, all of that vape is pushed into the open air.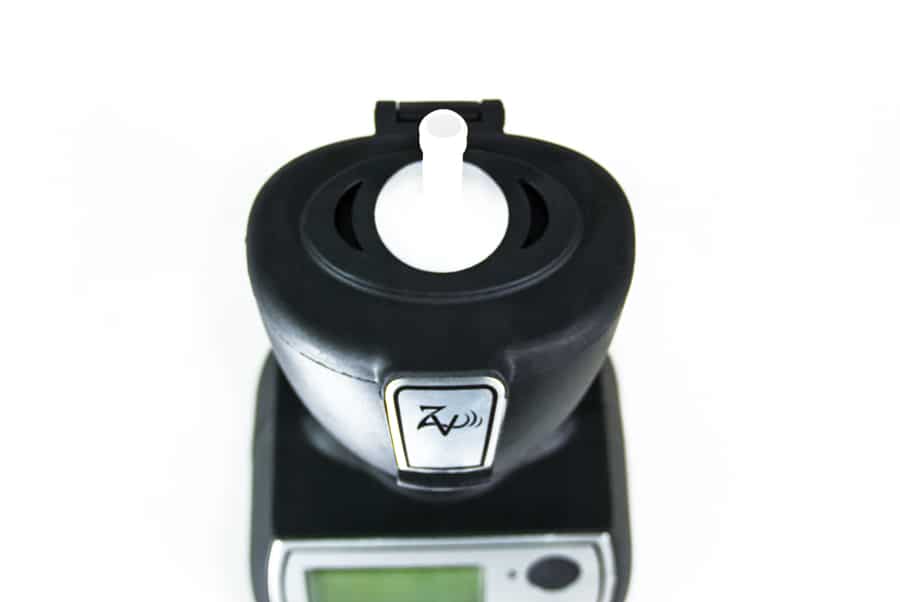 To add insult to injury, a week later one of the replacement filters (which essentially serves the same purpose as the seal washer) deteriorated as well, causing me to lose a couple of batches. Luckily, Zephyr provides replacements. Once I replaced the washer and basket seal, the device was as good as new. I'll let you know in a couple of months where I'm at with my replacement rations.
I'm willing to admit that the snags I faced with the Zephyr Ion could have been human error on my part. It certainly wouldn't be the first time. And it's also fair to note that I really put this thing through the ringer.
Overall, for its price, the Zephyr Ion is a solid device. However, if you're seriously into vaping, for an extra $200, you may want to consider the Volcano because it has essentially stood the test of time, not to mention that they're the most trusted brand in this category. But if dishing big bucks isn't your thing, then the Zephr Ion is a considerable runner up.
UPDATE: While Zephyr retails the Ion for $459 on their site, Ion authorized dealers typically sell it for around $360, so it is considerably cheaper than the competition.
The Good
Decent quality vape
Follow us on Flipboard, Google News, or Apple News