Review: Techni Sport TS-5000 Ergonomic Racing Chair – Meh, at best
We took the Techni Sport TS-5000 Ergonomic gaming chair out for a spin and our conclusion is that it's decent, but certainly not the best.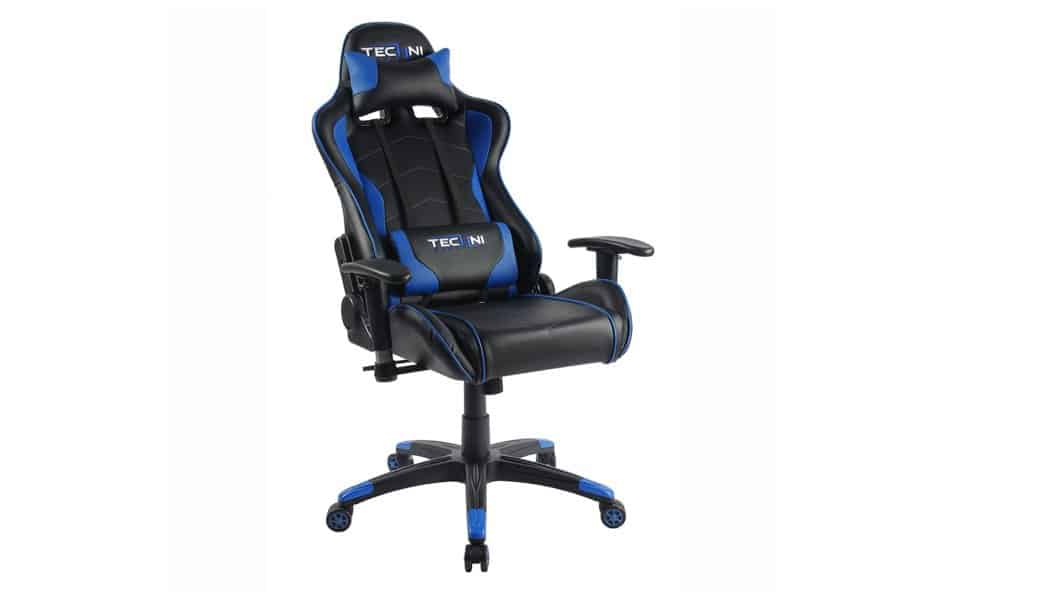 Numerous companies manufacture gaming chairs, and Techni Sports is obviously one of them. Thier mission is "to provide the Ultimate Gaming Experience through next-level quality, comfort, and design." Despite offering only one design on their product lineup, we are going to take a look at their chair and see if it's worth a buy.
The TS-5000 features a height adjustable memory foam seat, 150° reclining back mechanism with tilt & tension control, ergonomic and adjustable headrest and lumbar support cushions, and 4D multi-adjustable armrests. On top of that, the chair includes a durable metal base with non-marking 2-inch casters, which will glide on any surface it is placed without damaging it.
Keep in mind, you will need to assemble the chair. Thankfully, all the proper tools required to assemble the chair are all included in the packaging.
It took me a bit of time to fully understand what the instructions said because there were more pictures rather than step-by-step instructions. Due to this, I was unable to assemble the chair in its entirety. Out of all the pieces that came with the chair, the arm guards on the side of the chair were the only thing I was unable to attach due to the instruction manual being too vague.
Once you finish building the chair, you have the option to add the additional pillows. I found the neck pillow to be useless, but the back pillow was decent at best. But, for the price of this chair, both pillows should have felt like I was laying on clouds. Additionally, the straps for both the cushions are visible on the back of the chair.
The chair can rotate back 150 degrees, which isn't ideal for those may want to use this chair to watch a movie and considering that Techni's competitors offer 170-180 degree rotation, the chair's rotation felt like an afterthought.  The armrests are fully adjustable and can be modified to your liking, the up and down functions on the chair work smoothly, but the side to side adjustments felt too flimsy after a few tests.
This chair is by no means perfect. While the company offers an abundance of colors, there is not enough in the features from this chair that makes it stand out from its competition. For $300 I was expecting something that felt a bit more premium. If you are looking to purchase a gaming chair, I would suggest researching other alternatives
The Techni Sport TS-5000 Ergonomic High Black Computer Racing Chair was provided for review by RTA Products. 
The Good
Interesting racecar design
Comes in various colors
Comfortable to sit in
The Bad
Quality does not justify the price
Pain in the neck to assemble
Directions could have been more straightforward
The straps for the cushions should have been hidden
Side to side movements on the armrests were too loose
Follow us on Flipboard, Google News, or Apple News