Review: The Bolt M Pro nail kit by Dabado
We got our hands on the all-new Bolt M Pro nail kit by Dabado and we're genuinely impressed with its performance.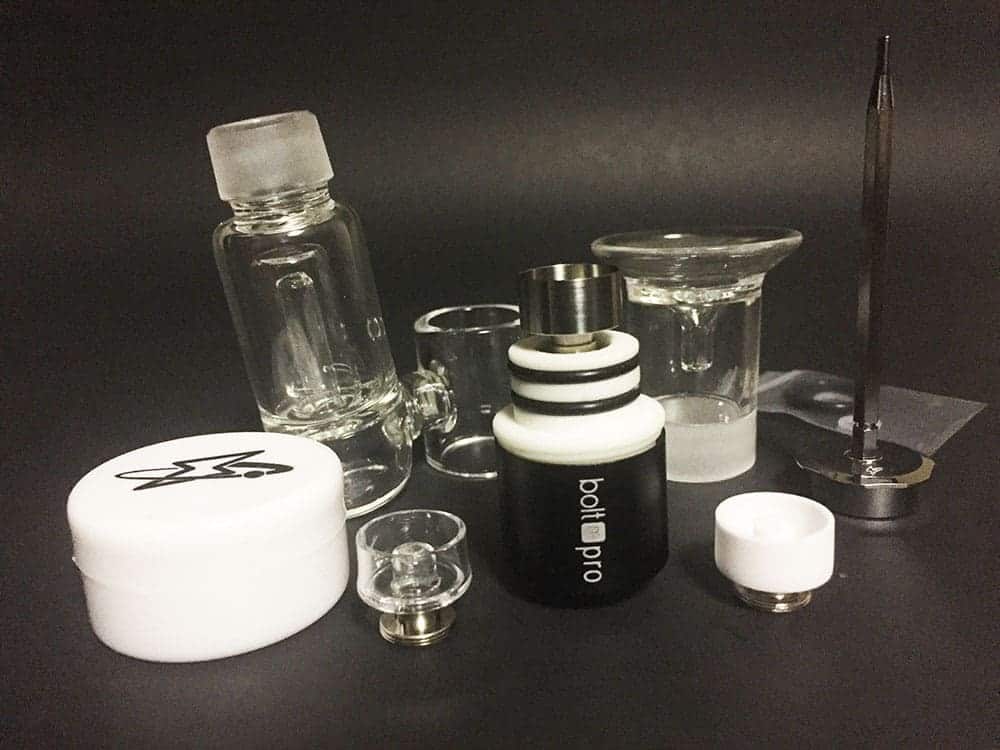 If you are in the market for a quality portable electric nail kit that works great with just about any 510 threading mod box, then look no further. We got our hands on the new Bolt M Pro nail kit for concentrates and waxes, and we were really blown away by how awesome it works. Keep on reading for our in-depth review of the Bolt M Pro nail kit. 
Inside the Box:
1x Bolt M Pro
1x Silicon Protector
1x Wax Container
1x Glass Attachment
1x Pro XL Ceramic Nail
1x Pro XL Quartz Nail
1x Pro XL Titanium Nail
First Impressions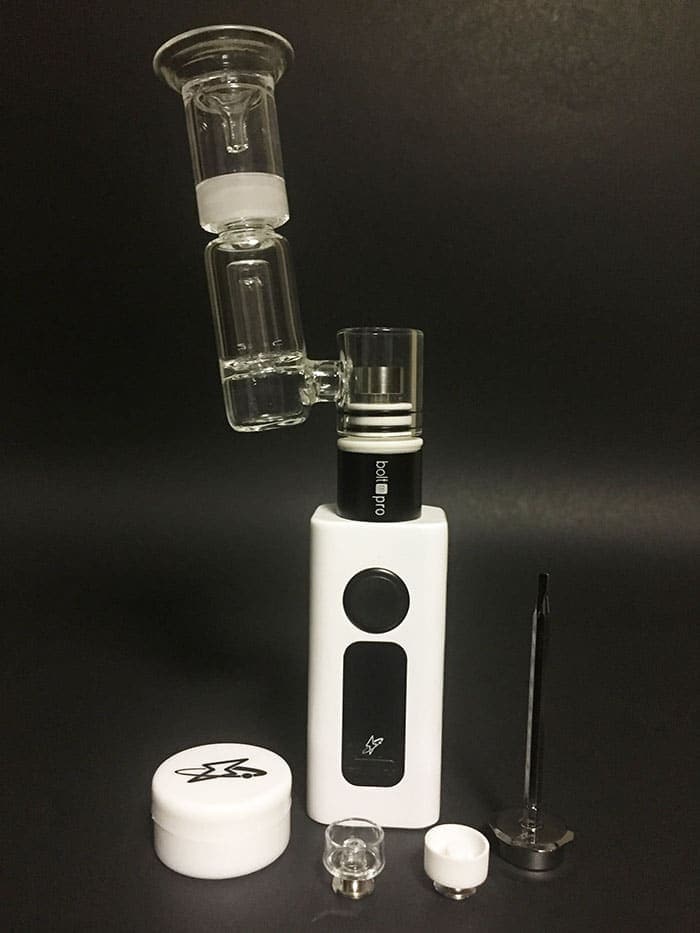 Being that I am quite new to the whole dabbing thing, I wasn't exactly sure what I was getting into. Whenever I think of dabbing, I think of a large contraption that you have to heat up with a blowtorch. And seeing that I tend to be accident prone, I get kind of nervous when it comes to an open fire.
So when I found out that Dabado was sending over their new portable Bolt M Pro nail kit, I was really excited. If you want to find out in detail if the Bolt M Pro nail kit is right for you, keep on reading.
Design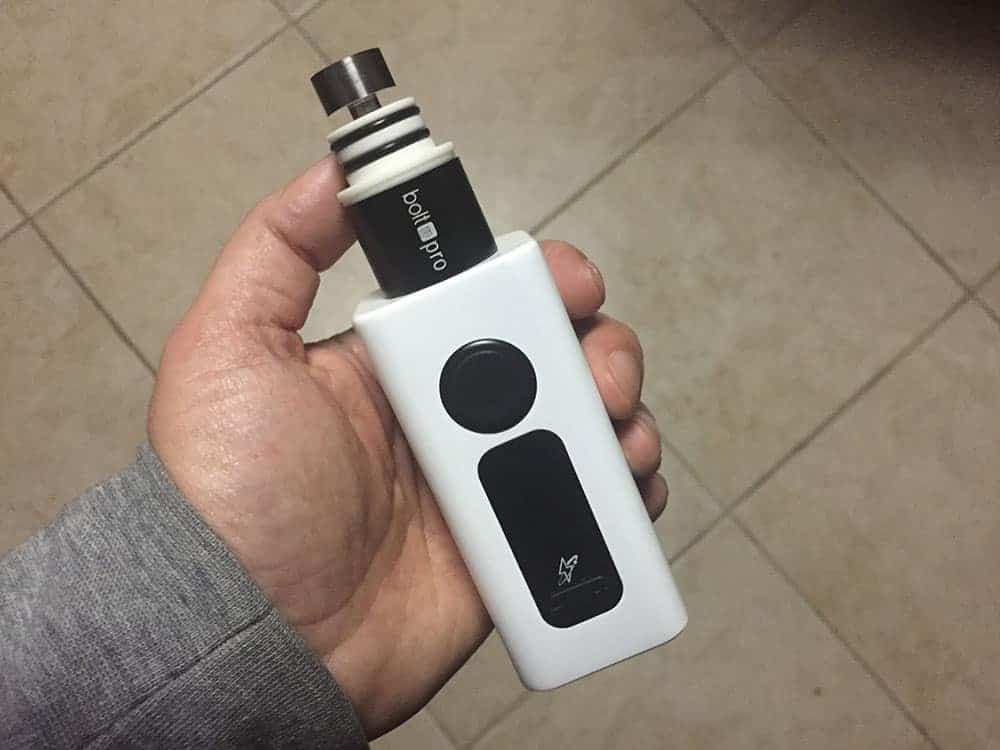 The Bolt M Pro nail kit by Dabado is designed to work best with their Thunderbolt Pro battery mod but can also be used with pretty much any 510 threading battery mod box. That's definitely a plus if you're an e-liquid tank user, chances are you already have a mod box and it will save you some cash on having to pick one up.
So what makes the Bolt M Pro nail kit different than your run of the mill one? Well, for starters with the Pro kit, you'll get a XL titanium nail, a XL ceramic nail, and a XL quartz nail, which are much larger than the standard ones that come with the regular Bolt M kit. The new Bolt M Pro nail kit is great for big amounts of concentrates or waxes. With the Pro kit, you'll also get a cool magnetic dab tool that works as a cap as well.
But what really caught my attention is the glass attachment that can be used on its own, or you can use it to connect the Bolt M Pro kit to your favorite water bubbler for some really intense vapor production. In addition, you can purchase other glass attachments for the Bolt M Pro Kit such as the orbit or the big dipper for example. Each one works differently and can be filled with a bit of water to help diffuse and make the vapor smoother.
Performance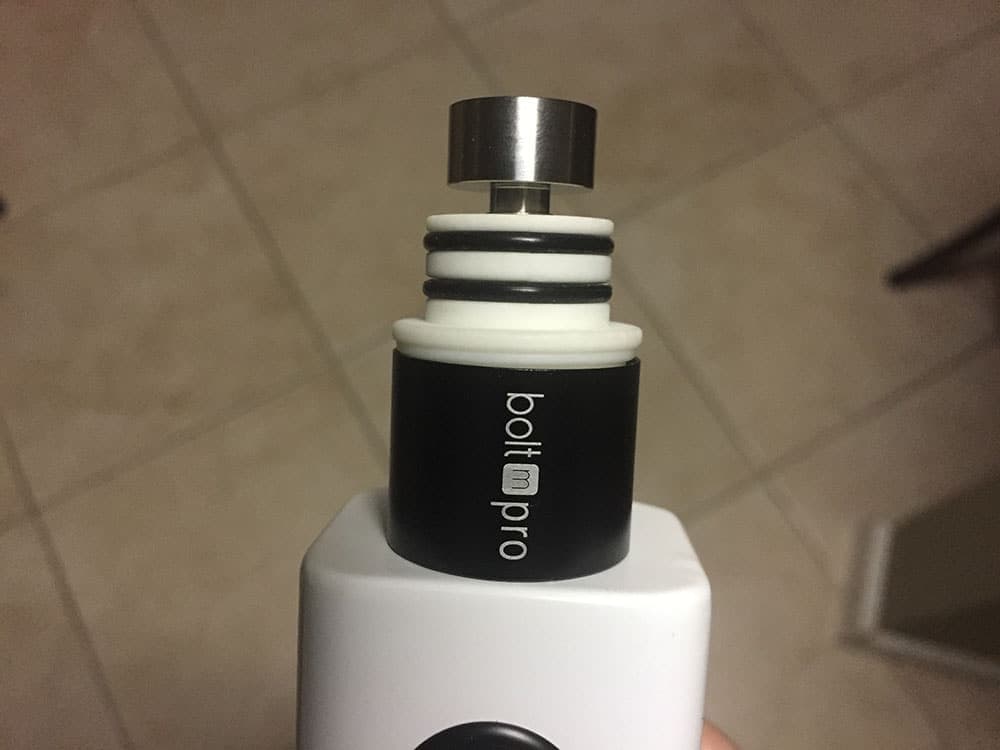 After testing out the Bolt M Pro nail kit with the Thunderbolt mod box, I have to say, I've had an awesome experience. From the tasty milky clouds it produces in less than 12 seconds to how easy it is to use, it will make any novice look like an expert dabber.
The Bolt M Pro nail kit and Thunderbolt mod box together are quite compact and wireless which is great for taking it over to a buddies house or say for a weekend trip, but I wouldn't recommend using it down the street as people may look at you funny.
In my opinion, the Bolt M Pro nail kit is great for as a go to home wireless dabber instead. The device seems to be a huge improvement from its predecessor and I think that Dabado really took customer feedback to bring it up a notch with this new release. With proper care, your Bolt M Pro nail kit should provide many wonderful sessions for a long time. Just be careful when removing the glass attachment as it can get stuck from the residue and you could end up pulling out the heating element. To avoid a service call, simply wiggle off the glass attachment when your device is warm.
Final Thoughts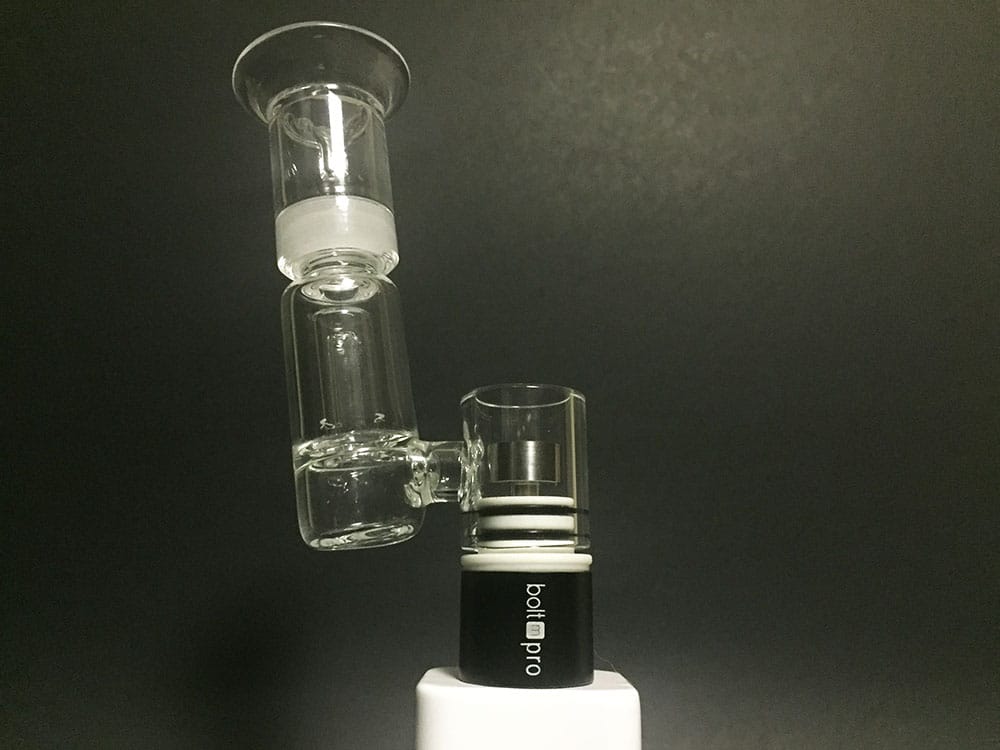 I really enjoyed reviewing the Bolt M Pro nail kit by Dabado. It is currently my go to dabber for home use. It's small enough to put away in my drawer and easy to use in seconds. It's great when you have a few friends over or just for a quick solo dab. It's well built and comes with a one-year warranty just in case. It has a lasting appeal with the many different glass attachments you can buy and of course because of the 3 XL nails included you can easily switch them up.
If you already own a mod battery box, for just under a hundred bucks you can have a complete setup. But if you don't I would recommend picking up the Thunderbolt mod box as well for the ultimate setup and as of today Dabado has a bundle package for both for just about $200 and that's a no brainer.
The Good
Great Vapor Quality
3 Extra Large Nails to choice from
Lasting Appeal with so many glass attachments to choice from
Well built, compact, and, portable design.
The Bad
The glass attachment can get stuck to the heating element if not removed properly.
Follow us on Flipboard, Google News, or Apple News