Review: The Utillian 420 portable vaporizer
After using the Utillian 420 portable vaporizer for a few weeks, I got to say it's worth every penny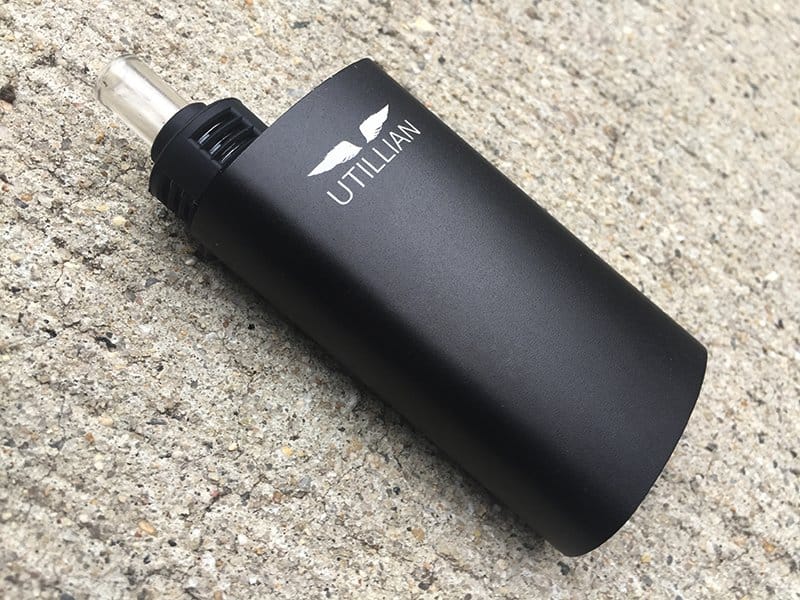 Portable vaporizers are now available in pretty much any price range. But when it comes to quality, most of the time you get what you pay for. And if you don't have a lot of cash to spend, there's a good chance you'll get suckered into one that just doesn't do the job. But that's not the case with the new Utillian 420, a portable budget vaporizer that is quite impressive for the price.
What's In The Box
Utillian 420 Vaporizer
Mouthpiece Heat Shield
Packing Tool
Screens
USB Charging cable
First Impressions
Upon on unboxing the Utillian 420 portable vaporizer, I was quite impressed with its stealthy design and small size. In your hand, the Utillian 420 has some weight to it and feels well built. Frankly, it doesn't feel like an entry-level vaporizer at all, and that's always a good sign.
Design
The Utillian 420 comes in a beautiful black metallic finish with a single multi-function button that gives it a minimalist design. It also offers quite a few features that you generally don't see in a budget style vaporizer, such as a digital LCD that shows the temperature and battery life.
Also, the Utillian 420 comes with a glass mouthpiece that can be tucked away in the hidden compartment when on the go. And with a decent size rechargeable battery, you'll easily get about an hour of constant vaping on a single charge making it quite portable.
Performance
With some budget dry flower vaporizers, performance is usually where they tend to drop the ball. That wasn't the case with this one. Matter of fact, I found that the Utillian 420 performed great for what it is. Don't get me wrong, you not going to get the same vapor quality as you would with a high-end vaporizer, but you will get some nice vapor production.
The Utillian 420 is a session style vaporizer that you'll want to pack and finish the entire amount in one session. And to heat up your herbs, the Utillian 420 uses an all-ceramic conduction style chamber that works best with fine ground dry herbs. And what better way to do that than with a Zeus Bolt grinder that is precisely designed to optimize your vaporizer experience.
Final Thoughts
After using the Utillian 420 portable vaporizer for a few weeks, I got to say it's worth every penny and here's why: It's small and discreet, produces decent vapor quality, and it even has some features that you would normally see in a more expensive unit. Such as a nifty LCD display and four temperature settings (190C, 200C, 210C, 220C) to easily control your vaping experience.
Oh and just in case it malfunctions, they do provide a one year warranty. So if you're trying to ball on a budget, the Utillian 420 might be one to consider.
A sample unit was provided to KnowTechie for the purpose of this review.
The Good
Very portable
Good vapor production
Easy to use
Great value
Nice build quality
The Bad
Displays in Celsius instead of Fahrenheit
Gets a bit hot after long use
Vapor is a bit hot on the higher settings
Follow us on Flipboard, Google News, or Apple News