Review: VicTsing LED desk lamp – Yes, this is a review about a desk lamp
This will be the most exhilarating review of a desk lamp you will ever read, I guess.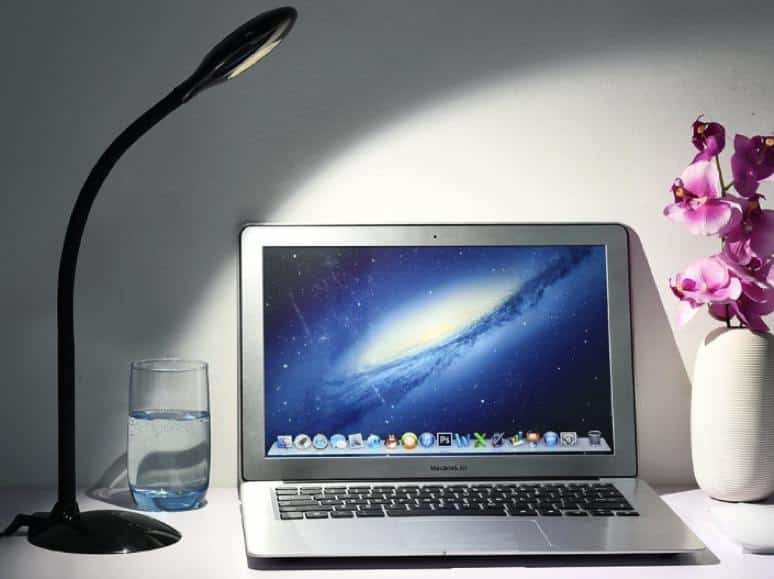 It's not too often that you see me writing a review for a desk lamp, but here we are. Today we're graced with a $30 LED desk lamp from VicTsing. At first glance, it's a $30 desk lamp. Having spent some time with it, it's still a $30 desk lamp, but with a few bells and whistles.
So to see what I could compare this lamp with, I did a simple search on Amazon and discovered there's an unnecessary amount of these being sold. See for yourself here.
At the end of the day, a lamp is supposed to do one thing: Shine light. And not so surprisingly, this lamp did just that. What makes it different from the gazillion others out there? Not much, but it looks pretty cool.
When it comes to the lamp's design and build, it's nothing out of the ordinary. The neck of the lamp bends and twists to your desired angle, and it's made of silicon rubber gooseneck. It feels nice.
Operating the lamp is as easy as tapping a button. There's three different light settings: 15%, 52%, and 100%. All levels of light shine consistently and doesn't give you the feeling of your eyes melting off.
I really can't find anything bad to say about this lamp, other than it's price. It sells for $30, which may put some people off from buying it, but I can say it's a solid lamp. It doesn't feel cheap nor do I think it will crap the bed in a couple of weeks. VicTsing offers a 12-month warranty on their products which should help put the potential customer at ease.
All in all, it's a good lamp. Is it the best? To be truthfully honest, I'm not sure, but I can say it did its job. 
The Good
Simple to use
Simplistic design
Light shines evenly
The Bad
The price may be something that will set you back
The Good
Simple to use
Simplistic design
Light shines evenly
The Bad
The price may be something that will set you back
Follow us on Flipboard, Google News, or Apple News