Rise of the machines: How technology influences the workplace
Technology, it's everywhere. Including the very place you grind your life away. Is it helping or causing a distraction?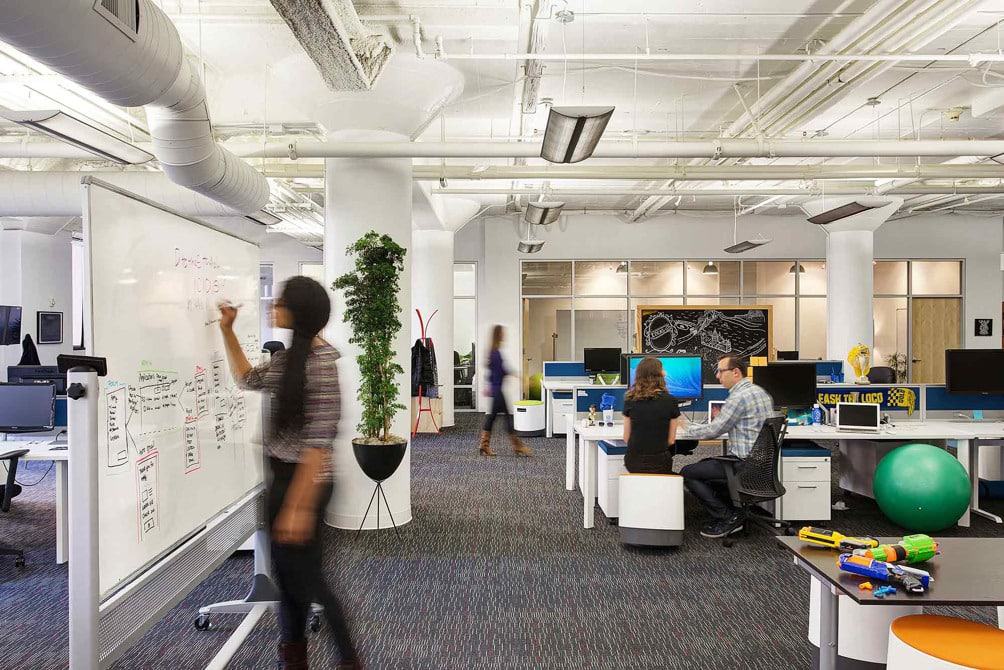 Finding creative ways to keep employees in the workplace motivated is never an easy task. For most though, we can all agree that business productivity can be traced to an organization's ability to successfully execute an over strategy or plan. But what else ensures a business success?
Well, the answer is both simple and complex. To clarify, it all comes down to a business productivity. In other words, the success of a business or a company all trickles down to the resources exposed to workers. Technology, for example, is something companies thrive on and use to keep their employees motivated.
To begin with, technology is being used in almost every company in order to accomplish specific tasks. It has also changed the way we work and reduced human error which could be a result of too much work or stress. Business technologies like computers, tablets, self-checkout registers, social media networks, management applications, and so much more have all helped remove workplace boundaries. They have also help facilitate high-level quick decision making skills within a stressful work environment.
The Advantages of Using Technology at Work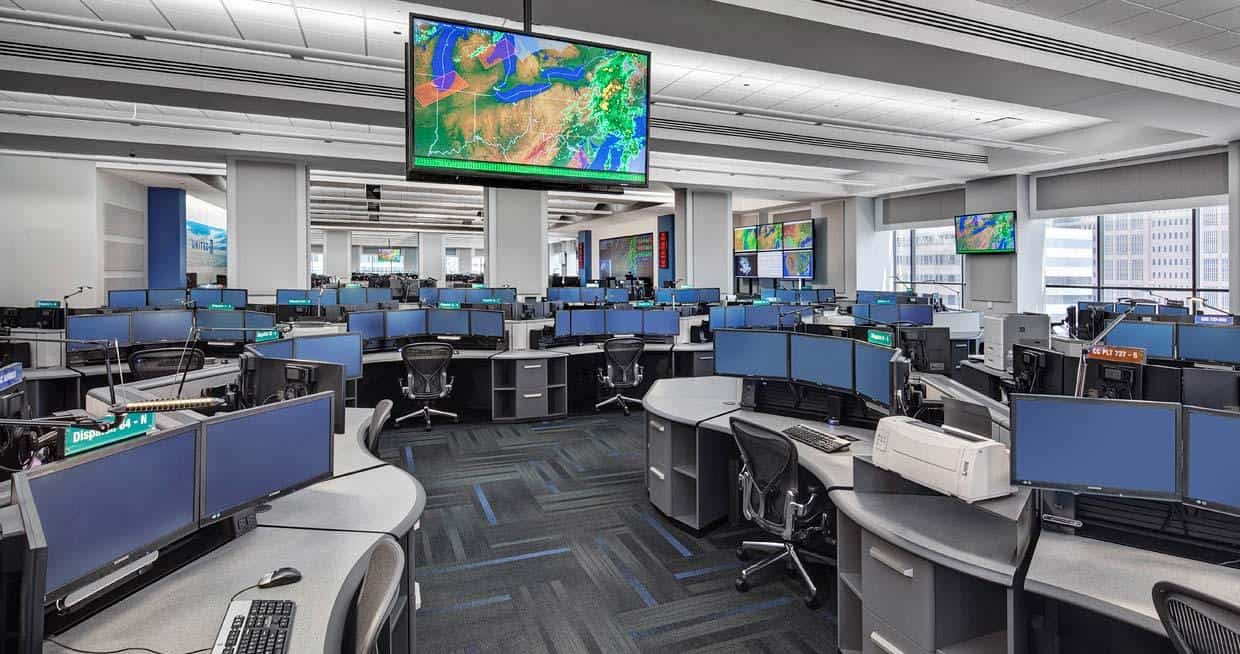 Saves money. Every business big and small knows that technology can be pricey. But technology can also pay in the form of significant saving over a period of time. Paper, for example, is expensive and usually abused by companies. In the U.S. alone, companies spend more than $120 billion a year on printer forms, most of which out date themselves within three months. Needless to say, these companies are wasting a lot of paper and misusing one of our most precious natural resources.
Meet Therabody's All-New TheraFace Mask
TheraFace Mask is a breakthrough FDA-cleared LED skincare mask with added tension-relieving vibration therapy. Clinically proven results include firmer, smoother, healthier-looking skin with a visible reduction in fine lines, wrinkles, and uneven tone in as little as 8 weeks
Improves communication. Communication is essential for any business. Being able to speak with customers, suppliers, and other workers all at once allows companies to generate more revenue. Employees in particular, can rely on various communication tools to interact or exchange information at work. For example, some employers from different departments within the company can use text messaging services or video conferencing tools like Skype, and Google Hangouts to exchange information. Business technology also improves communication with clients and business partners because information can be passed through multiple channels almost.
Efficiency. With improved communication an entrepreneur can cover a much wider ground when overseeing the business operation. Office technology saves time by speeding up the workflow process. Speed is a critical factor in customer service too. The use of computer systems also allows corrections to be made instantly.
Machines that help businesses work faster and better are extremely important for a merchant so that he/she can better serve their customers. Furthermore, having resources like electronic files and access to information technology gives you the ability to anticipate a client's need before they even ask for it. This is the difference between a good business and an awesome business.
Despite the fact that technology has influenced so much change over the past decade in the work environment, allowing employees to work more efficiently; it has also created some drawbacks within the work environment.
The Disadvantages of Using Technology in the Work Environment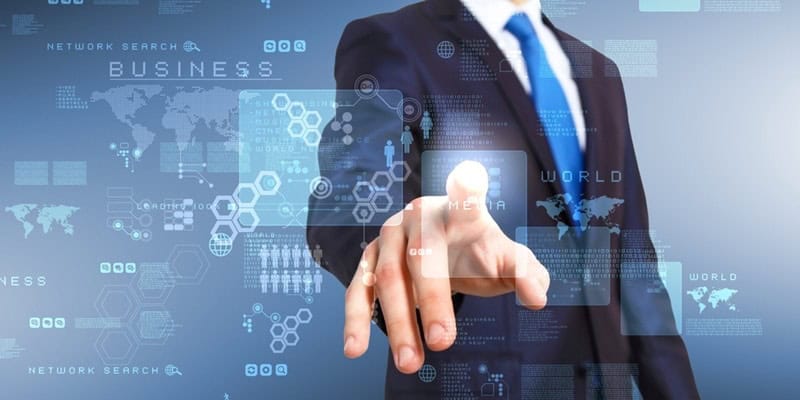 Security Issues. Although the ability to store information in an electronic database facilitates quicker, more efficient communication also increases the likelihood of thieves and hackers. Such data can include personal vendor information, bank records, personal data, and company management knowledge. When a hacker gets a hold of sensitive information, they immediately distribute the information over the internet, selling it to third party companies, or use it to damage the company's reputation.
For example, when T-Mobile was hacked earlier this year, the hackers responsible for the attack got hold of customers physical home address, bank information, and social security numbers. This is just one example of what all a thief can gain out of hijacking a company's information. The good news, however, is normally when a company experiences a breach in their security system, they're able to conduct a VMware data recovery. Meaning that although the information stolen can't be undone, the hijackers will not be able to steal any more personal information in the future.
It Eliminates Jobs. Relying on information systems can save a business a great deal of money and time during the completion of specific tasks. Although most businesses don't admit it, as technology improves, tasks that were formerly performed by human employees are now being carried out by computer systems. For instance, most paperwork can be processed immediately along with financial transactions that are automatically calculated, etc.
The reasoning for this method is simple. It saves money. Rather than hiring employees to file paperwork, operate the cash register, or keep track of meetings for you, employers find it easier to just purchase a machine to do it. That way they don't have to pay someone hourly to fill these roles. Instead, all they need to do is make sure the machine is kept in good shape by having it served by the proper service technician who knows the fundamentals of maintenance. Companies have begun adapting to this process overnight.
Distractions. While technology may have made the world a global village, it has also help contribute to one culture dominating another. Aside from the fact that issues, ceasing work production such as technological failures, and interruptions have occurred in the workplace. Employees are finding it harder to stay creative and focused at work with so many things right in front of them on the internet. But we can't overlook the immense damage the wrong use of internet causes. For this reason, it's important to identify ways in which the technology can discourage employees.
Ways Technology Can Affect The Work Environment:
It creates distrust throughout the workplace.

Decreases performance, resulting in reduced productivity.

Unhappy customers

Privacy infringement
Although I didn't cover everything, I'm still interested in hearing your opinion. That being said, what are some other ways technology can influence a workplace?
Follow us on Flipboard, Google News, or Apple News