Robotoki closes; Human Element said to be on "hiatus"
The gaming studio everyone has come to love, Robotoki is closing its doors.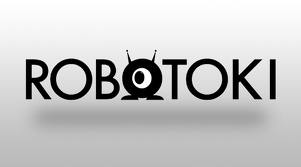 Remember Robert Bowling? Working for Infinity Ward as their Community Manager (and apparently as their 'Creative Strategist') during the height of Call of Duty's popularity, Bowling resigned from his position in 2012, citing, "Too much 'pew pew' not enough new new," a cry that most CoD fans echoed. Shortly after leaving Infinity Ward, Bowling announced the creation of Robotoki, his new development studio, and Human Element, a zombie survival game.
Unfortunately, that studio has announced that it is closing.
Speaking to Joystiq, Bowling said, "This week we have ceased operations at Robotoki and the development of Human Element is on hiatus." Bowling explained further, "We were actively negotiating a new publishing deal for the premium version of Human Element but unfortunately I was unable to continue to self-fund development until a deal was finalized."
It was only November when it was announced that Human Element would not be free-to-play, and was still aiming for a November 2015 release. It's incredibly depressing how fast momentum can swing in video game development, particularly for a game like this. Human Element, like the name implies, was to focus on legitimate survival and was set 35 years after the initial zombie apocalypse. Similar to how The Walking Dead uses zombies, or "walkers" as they're referred to, as a catalyst for the internal turmoil of survivors, Human Element had expected to produce the same, only in digital form.
There were some rumbling of doubt at the expectation that a studio could encapsulate human emotion or force players into uncomfortable choices, it's only a game after all. And if players have no remorse when they put a bullet through someone in a "digital battle" (ala Call of Duty or other shooters), how could Robotoki expect to incite regret and remorse? Apparently, that's what potential investors wondered as well, with Robotoki closing their doors because of lack of funding. And while Human Element is said to only be on "hiatus," one has to wonder if we'll ever see what Bowling and his talented studio would have produced.
Robotoki has posted a farewell message on their blog:
Follow us on Flipboard, Google News, or Apple News