A gold version of the PS4 Slim might be on the way
Could a shiny PlayStation 4 be on the way? We hope so.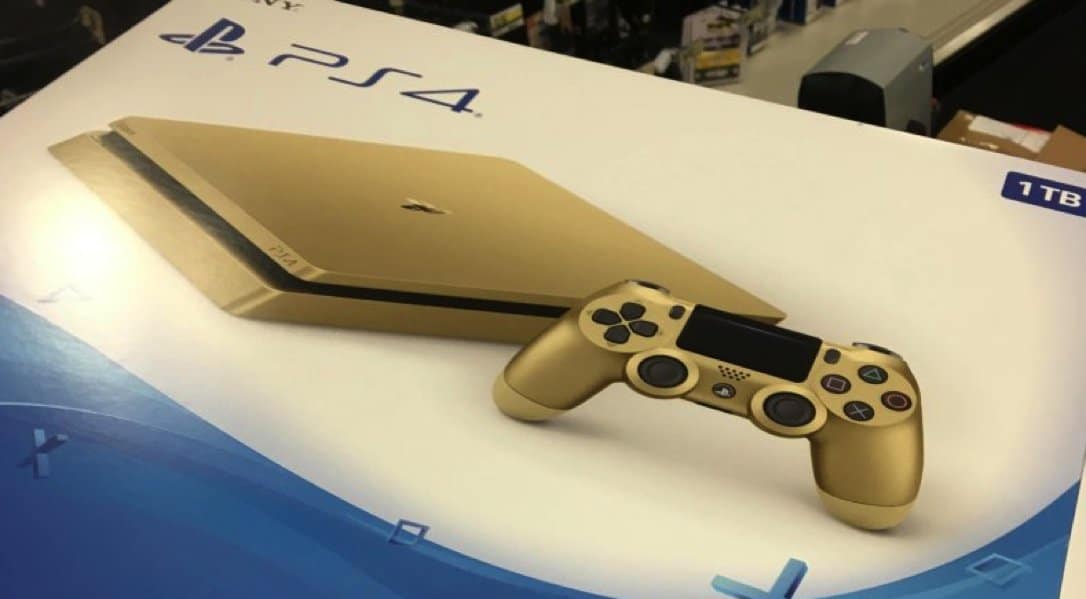 Rumors have surfaced all across the internet revealing that a Gold version of the PS4 Slim might be coming sooner than we anticipated. The story popped up when a Reddit user uploaded a photo onto the website of what appeared to be a gold version of the thin Sony console in its packaging.
Originally released on September 16th, along with the PlayStation 4 Pro, the PS4 Slim was released with the intention to provides a higher-quality (yet minimized) model of the original PlayStation 4 design. However, the picture of this gold PS4 seemed to have a more updated design than the original PS4 slim and was shown at a Walmart with the retail price of $250.
In the past, a gold version of the PlayStation 4 has made public appearances. Sony previously made a campaign deal with Taco Bell (and GameSpot) to create a limited edition first PS4 model, which featured the gold color and was promoted for a contest in the United States.
While this is still a rumor (well, for now at least), Sony has yet to make any official announcements so please make sure you take this information with a grain of salt until the company says otherwise. It is unclear at this time when the new system will launch in North America.
But there is always the chance that Sony may mention something about it very soon. According to additional rumors, the console is set to hit retail stores on June 9th, 2017. Meaning that if the alleged release date is true, then we will most likely not see this PS4 model at E3 this year.
► Reddit
Follow us on Flipboard, Google News, or Apple News