Rumor: New Assassin's Creed information may have been leaked
A new promotional item at GameStop accidentally reveals the protagonist's name for upcoming Assassin's Creed game.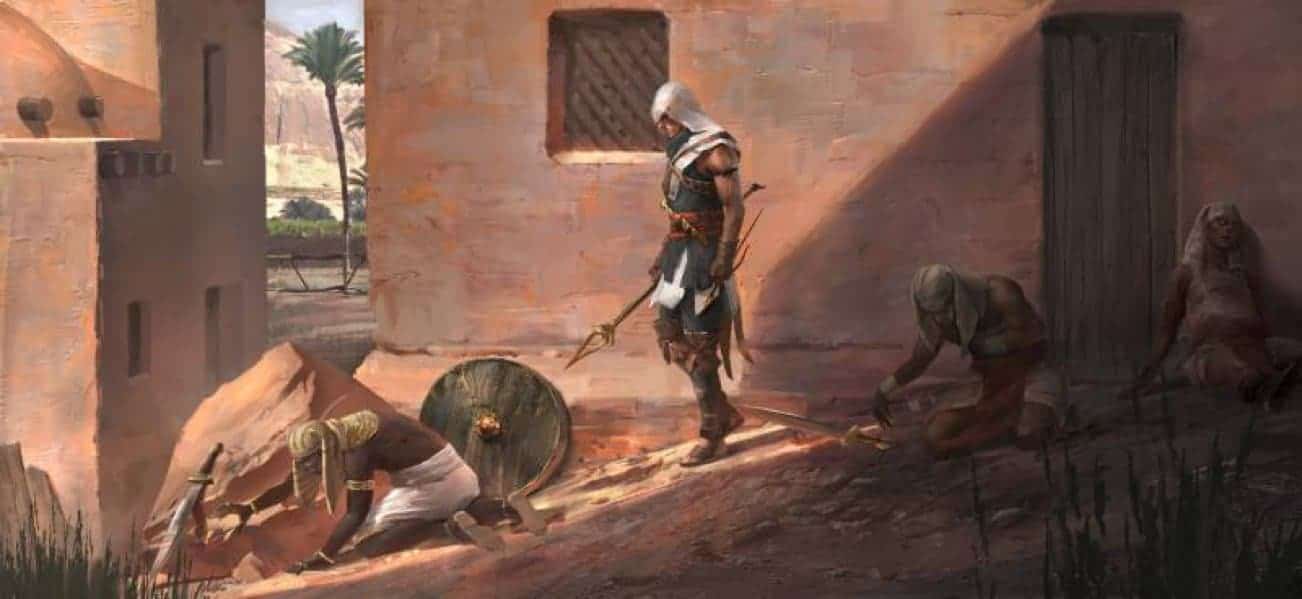 Ubisoft has announced that the next installment in the Assassin's Creed series will release sometime this fiscal. Despite the French publisher keeping a tight lid on their upcoming game, new information may have been leaked.
According to early rumors, Assassin's Creed Origins will take place in Egypt and will serve as a reboot of the series. Additionally, the game will return to the game's roots and focus on the franchise's classic gameplay formula. Ubisoft has stated that the game has been in development for approximately three years.
Recently, video game store, GameStop may have accidentally revealed the protagonist's name is Ba Yek, who can be seen equipped with a bow, shield, as well as a hidden Egyptian-themed blade gauntlet. The picture also features a black, short sleeve t-shirt that is sporting what looks to be a new logo printed on the bottom of the shirt along with the back of the shirt.
Fans of Assassin's Creed will notice the logo has a unique design to it, showing off an interesting Egyptian twist as an Eye of Horus can be located directly in the middle of the series' crest.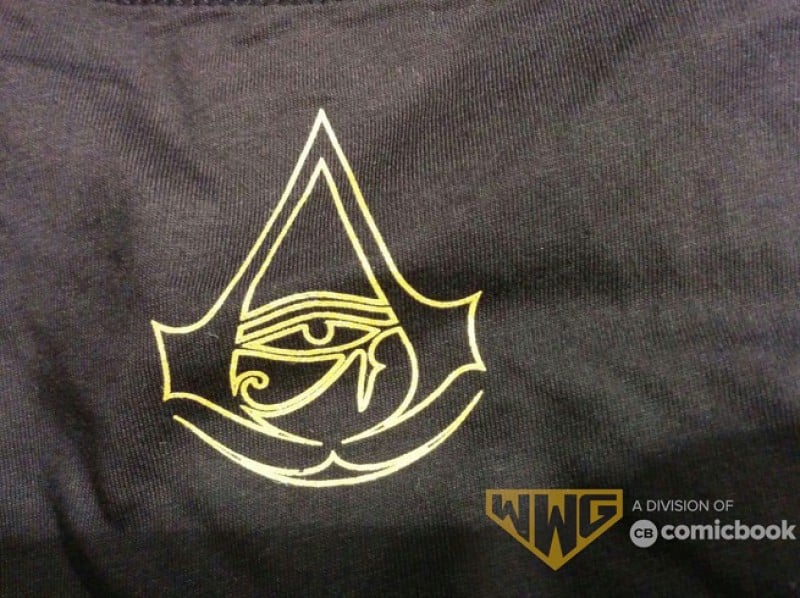 Based on the picture and the design it appears our new hero might be Middle Eastern, which makes perfect sense considering the fact the game is rumored to take place in the Middle East. Hopefully, Ubisoft will give us an official reveal as well as a full character design of Ba Yek soon.
Assassin's Creed Origins is anticipated to launch during the 2018 fiscal year alongside Ubisoft next big title, Far Cry 5 which is confirmed to release on February 27th. Ubisoft has yet to announce an official release date for Origins. Hopefully, Ubisoft will provide more details on the game at this year's E3.
Follow us on Flipboard, Google News, or Apple News