SkyRoam Review – a lightning fast personal Wi-Fi hotspot
Do you travel a lot for work and find yourself purchasing new sim cards or hiking up your roaming charges? Meet Skyroam, a fast personal Wifi hotspot.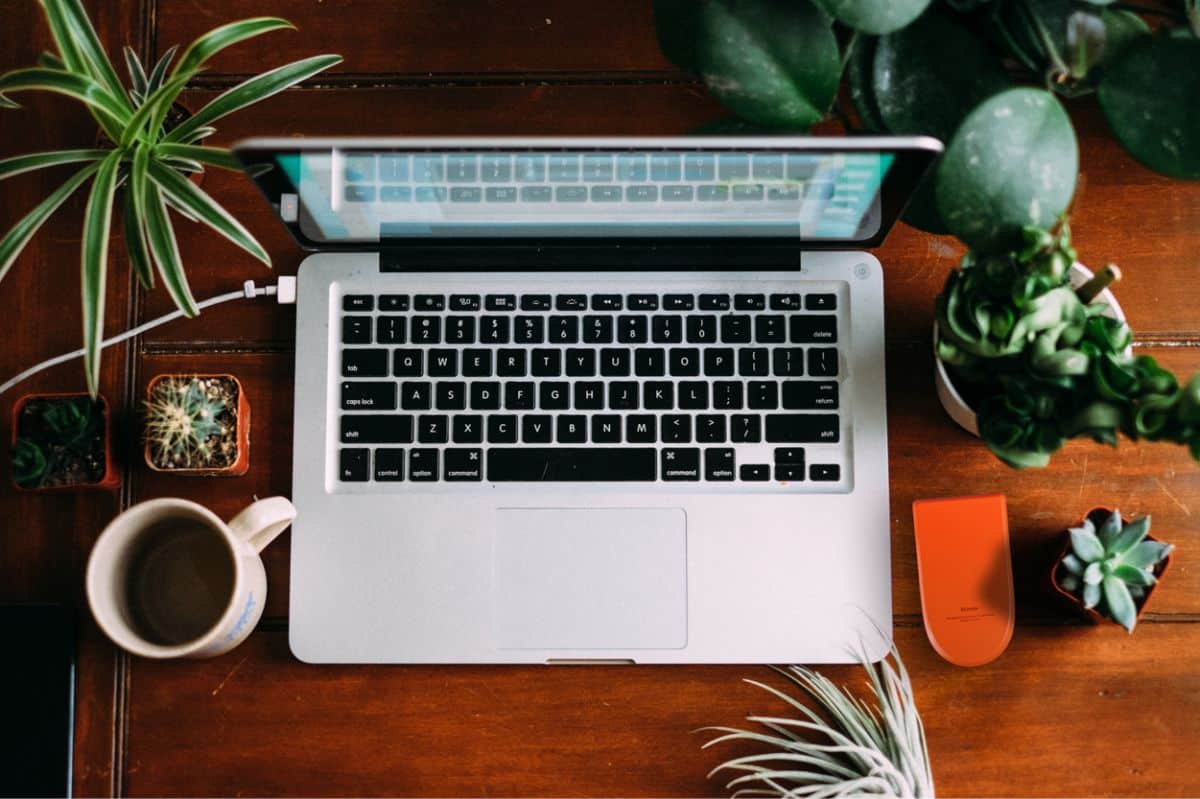 If you have ever traveled to another country for vacation or business, then you'll know how complicated it is to get your mobile devices connected to the internet. Whether it be roaming fees that cost an arm and a leg, or unsecured public Wi-Fi hotspots, it seems like there should be a simpler solution.
Sure, you could always buy a SIM card in whatever country you're staying in, but again, this takes some research, making the whole process tricky. I mean, at the end of the day all you're trying to do is connect to the internet. It's 2015, it shouldn't be this confusing.
So the easiest option is a personal Wi-Fi hotspot. And luckily for me, I recently got my hands on Skyroam, a new Wi-Fi hotspot that provides fast, secure and affordable internet service around the world. After using it for a week or so, I found myself surprised by the results. Turns out, this thing works amazing well.
Let's take a closer look…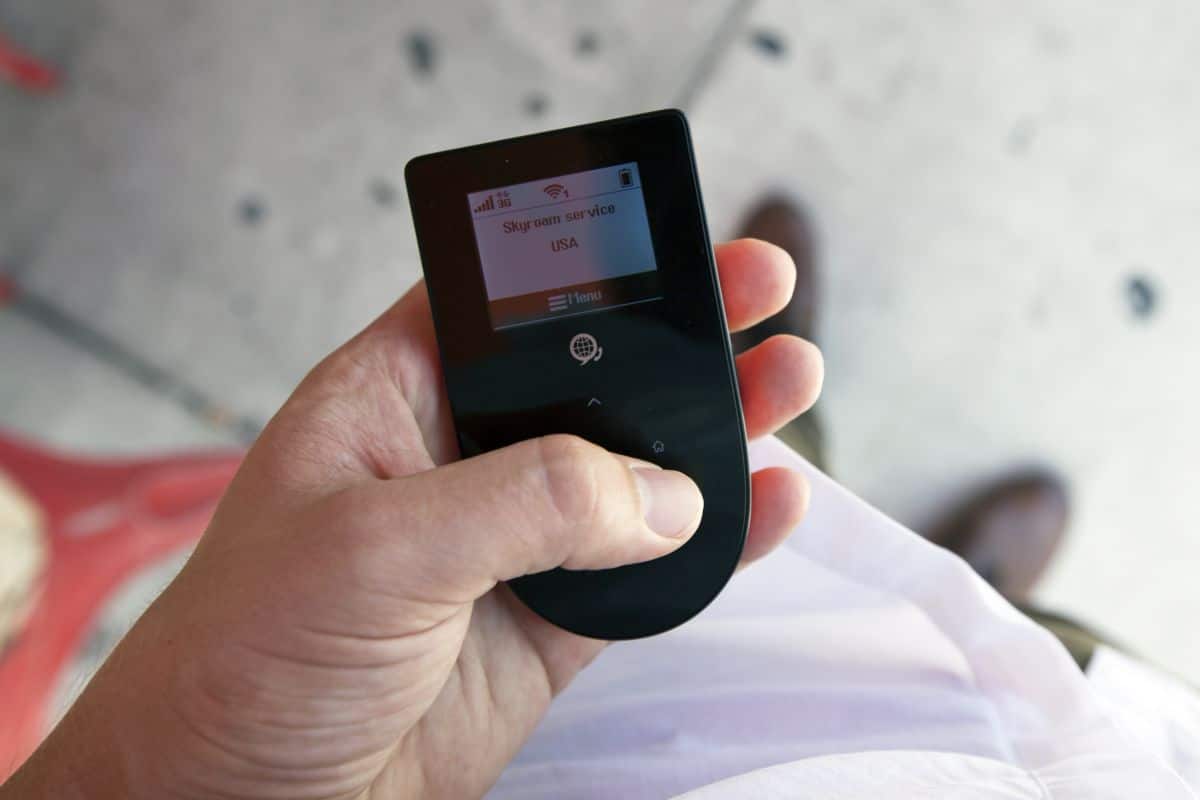 Technical Details
Wi-Fi Connection

Connect up to 5 devices
Supports 802.11b/g/n

SIM Card

No SIM required to access Skyroam global internet service
Optionally, a SIM can be inserted to support a home carrier plan

Network

HSPA+/WCDMA:850/900/1900/2100 MHz(3G/4G)
EDGE/GPRS:850/900/1800/1900 MHz(2G)
Maximum download speed: 42 Mbps
Maximum upload speed: 21 Mbps

Power

8 hours usage time
123 hours standby time
Micro-USB charging port

Size

4.2 inches x 2.3 inches x 0.8 inches
In the box
Skyroam Hotspot
Battery
Micro USB cable
Instructions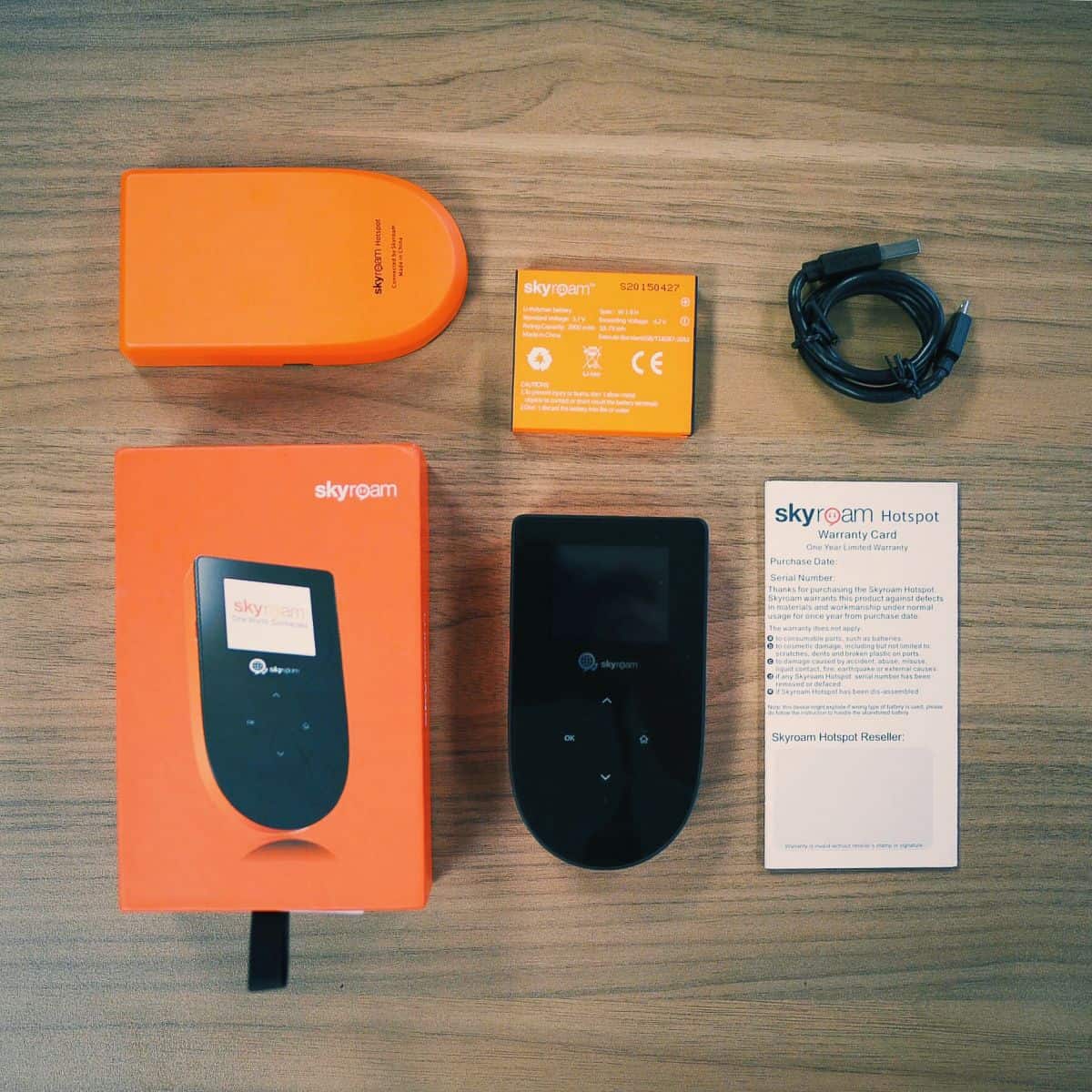 ---
Right out of the box, I was able to get Skyroam up and running in a matter of minutes. Literally, power it on and tap a few buttons in the main menu and you're essentially good to go. New users will have to go through a painless activation process, but again, it's all very easy stuff. If you can set up an email address, you can easily setup an account on Skyroam.
So I was originally planning to test Skyroam when I went to England a couple of weeks ago, but due to some circumstances, I never made it out there. So, I figured testing it out in my day-to-day routine would be a good gauge too see if it could withstand all the data I was pumping through it.
Turns out, it could.
My normal day consists of checking emails, downloading and uploading images, streaming videos, and a lot of back and forth on Twitter. I originally thought the device wouldn't be able to provide consistent speeds, like it would with my home's WiFi, but it totally did. It didn't miss a beat, other than a few exceptions. But again, not every WiFi connection is reliable.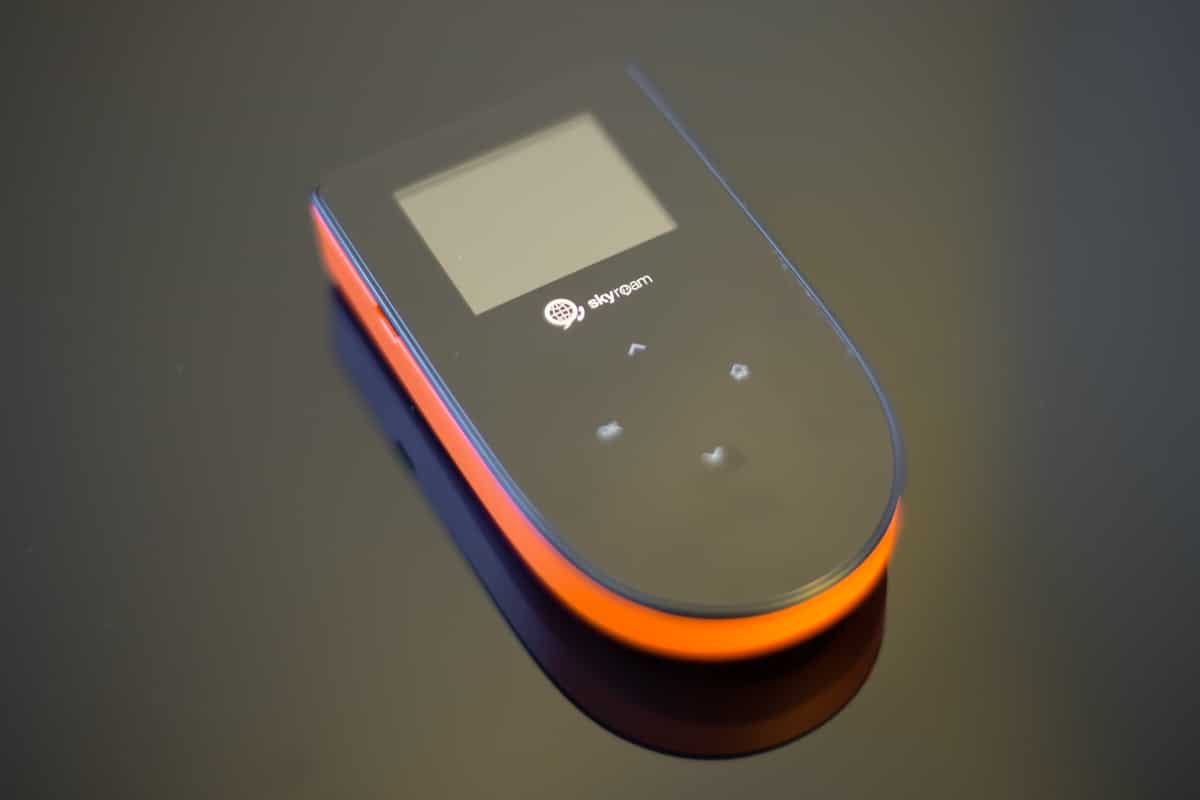 In terms of pricing, SkyRoam is pretty reasonable. The device is priced at $124.99, which includes 5 complimentary day passes. Any additional day can be purchased for $10. This includes unlimited data, global coverage, and the ability to have 5 devices connected to Skyroam's wireless network.
Here's some additional features: 
End-to-end Solution – Seamless international data service is integrated with the device and ready for immediate use
Reliable Security – Creates a secure, closed connection that helps prevent data loss and malware infections
Integrated Account Management Portal- Check the account balance, purchase daypasses, and get support for your device on one simple website
At the end of the day, I was impressed with how fast Skyroam performed. On top of its performance, it was really easy to use. Painless setup and fast connection is one of the many reasons why I would recommend this product. Plus, it beats paying outrageous roaming fees. If you would like to learn more about Skyroam, check out their website here.
Follow us on Flipboard, Google News, or Apple News