Syllable's D900S headphones are completely wireless and priced to move
Wired headphones are a thing of a past. Upgrade to the world of wireless with these Syllable D900S for $50.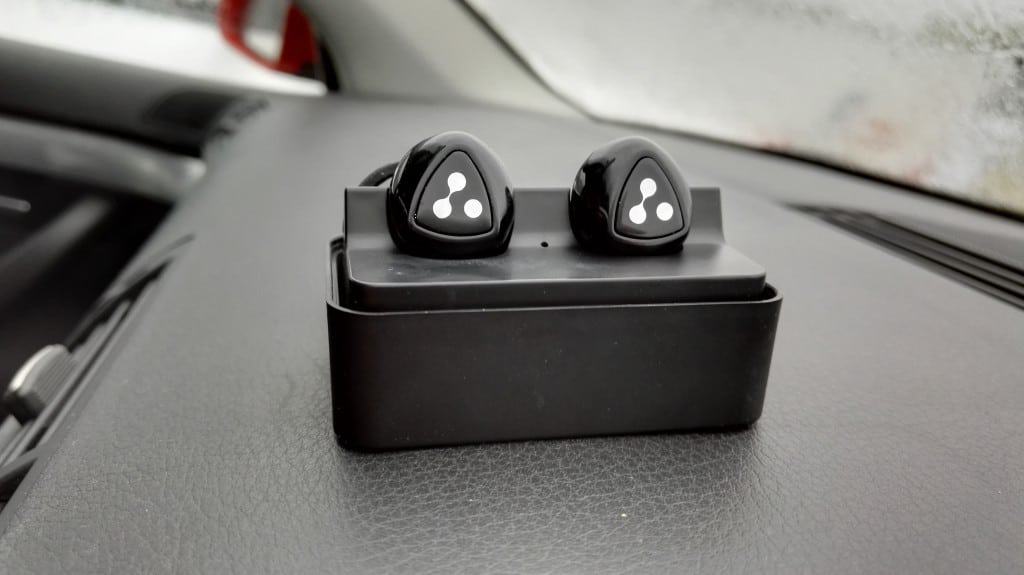 One of the worst things about bluetooth earbuds has always been the cord. When I reviewed the MPow sports headphones, they were looped together with a very small little cord that barely fit around my head. Gearbest currently has a set available from Syllable called the D900S, which are completely cord-free wireless earbuds.
They are two independent earbuds that are charged inside of a small carrying case, which makes them attractive aesthetically, but also means carrying them around is practical. You just pop the earbuds out of the case and put them in your ears, go for a run or whatever, and then toss em back in the case and put them in your pocket.
The D900S earbuds use an exclusive connection called Multiplex Link, which allows them to be a completely wireless bluetooth solution for audio as well as calls. These are an improved version of the D900 featuring more stable signals and a longer standby time. These earbuds are also claiming to be water and sweat resistant.
Seems like a pretty decent solution to me, but we'll know more soon as I'll be doing a formal review on these earbuds in the coming weeks. The headphones are currently priced at $89, but coupon code LHSY knocks the price down to $49.
Follow us on Flipboard, Google News, or Apple News