Watch this hilarious DLC trailer for Shin Megami Tensei IV: Apocalypse and the storyline trailer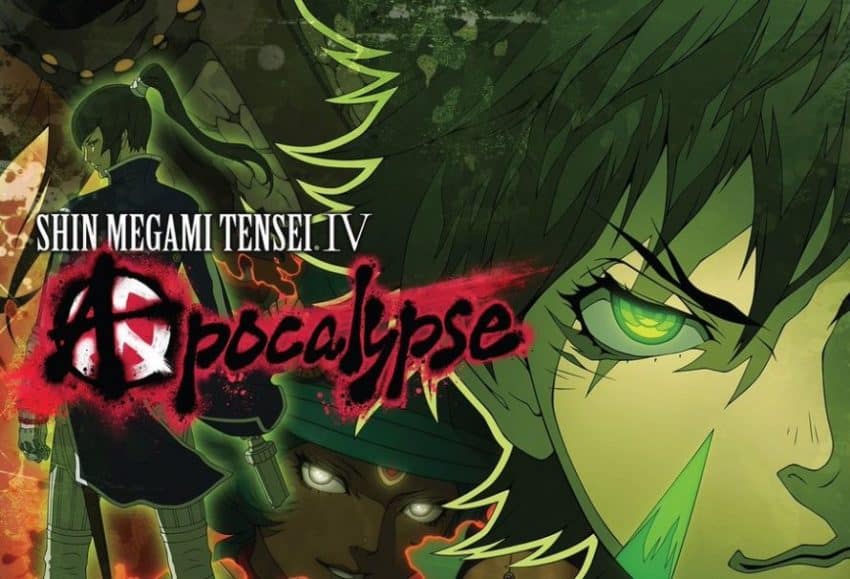 Shin Megami Tensei IV was a really great game for the Nintendo 3DS and after getting both endings, I was pretty upset. Fortunately, there is a sequel on the horizon that is essentially a side story to the original game. Now, we've been given some interesting info regarding the new game and some of the upcoming retailer specific DLC that will also be available to download. Before we do anything, take a quick look at what Atlus PR has to say about the upcoming game.
The protagonist of Shin Megami Tensei IV: Apocalypse dies. Oops, spoilers! Oh wait no, that's in like…the first five minutes of the game. That's right, the Hunter-in-training for the Outlaw. Luckily for players, death isn't exactly a permanent state in the world of Apocalypse. The lesser god Dagda has taken a keen interest towards our hero and "rewards" him with a second chance at life. But like most things in life, the second chance isn't free, and the protagonist is bound to Dagda as his vassal for the coming events.

As Tokyo is caught as the battle ground between Merkabah and Lucifer (with some familiar faces from the Eastern Kingdom of Mikado thrown in the mix), Dagda's position in the battle isn't exactly clear, but one thing's for sure…the protagonist's work is just beginning.
Now, on top of that little taste of the story, there will be a little preorder DLC as well. If you preorder from GameStop/EB Games, Amazon.com/Amazon.ca, or Best Buy you will get some special cosmetic armor for your character. I'm going to include the pics for the DLC, but you'll see there are some definite nods to where you've preordered from. I mean, the Best Buy stuff looks like an employee uniform and the Amazon one looks like, well, Amazon packaging.
Follow us on Flipboard, Google News, or Apple News