It takes 8 hours 59 minutes to read Amazon Kindle's terms and conditions
Don't bother reading Amazon Kindle's terms and conditions because it will literally take you all day.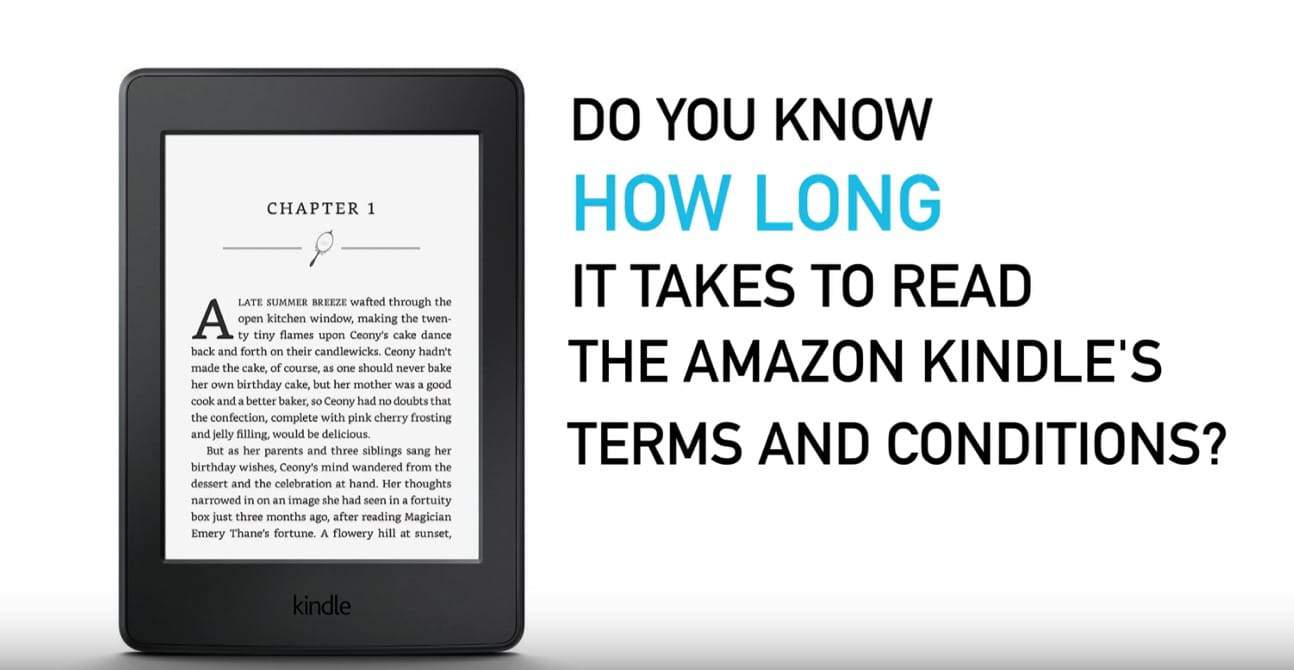 Have you ever read Amazon Kindle's terms and conditions? If you haven't, don't, because it's going to take you a whole work day just to get through it. This is the realization CHOICE Austraila had when they hired an actor to read all 73,198 words buried in the terms and conditions.
Yes, it took this poor soul 8 hours and 59 minutes to read everything in the agreement. That's not even right.
Choice writes:
Right now, businesses can hide unfair terms in long contracts that are extremely hard to read and understand. When CHOICE looked at e-book terms and conditions, we found that Amazon Kindle's is over 73,000 words. It also contains some nasty and legally dubious clauses, like one that demands that all complaints are resolved through an arbitration system in the U.S.A.
So if you find yourself bored out of your skull and need some new reading material, you know where to find it.
► Reddit
Follow us on Flipboard, Google News, or Apple News