Talkdesk Drums Up $3.15 Million in Funding
Talkdesk, the all-in-one call center software for small businesses lands $3.15 million in funding from Storm Ventures.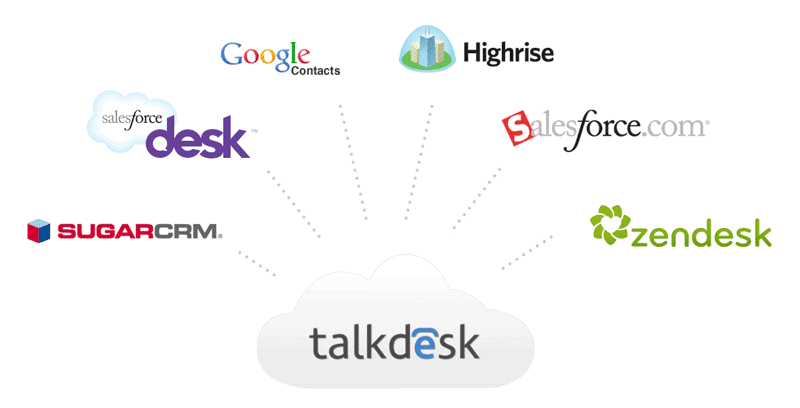 Something many of us do not think about, but deal with on a regular basis, is how we connect with support desks and call centers all over the world. There is big money in VaaS (voice as a service) solutions and Talkdesk is proving that by announcing a round of seed funding totaling $3.15 million dollars from Storm Ventures.
Talkdesk may not be a household name, but some of their clientele include Chevrolet, Sidecar, and MinuteLabs. They have also recently announced that Dropbox, Thumbtack, and Zenefits have signed on as clients. It might seem that with so many big names Talkdesk is only for large corporations, but that is not the case. Talkdesk has a multitude of services for all levels of businesses. Whether you're a ten man operation, or a one thousand man operation, Talkdesk will be able to provide your business with a VaaS solution.
Talkdesk is able to cater to such a wide range of businesses because of the way their program works. Unlike many traditional VaaS solutions, Talkdesk does not rely on physical gear or telecom systems to connect the clients with their customers. Instead, Talkdesk is entirely browser-based. This means that anybody with a computer can run Talkdesk to manage their call center software. It is also how Talkdesk is able to provide VaaS solutions to businesses of all shapes and sizes.
"For us, it's really about how fast can we run. We are profitable – we are currently doubling our ARR every 3 to 4 months and I don't foresee that slowing down anytime soon." – Tiago Paiva, CEO of Talkdesk
Talkdesk has packages ranging from $15 a month, per agent, to $45 a month, per agent. The higher the tier, the more features, but many potential clients will find that one of the lower packages will most likely be able to fill their needs. All clients will get things like unlimited voice calling, forward to phone, and voicemail transcriptions. Advanced call controls are included, as well, which allows people to place someone on hold, transfer their call, call conferencing for clients and monitoring.
In addition to the basics, all clients will be able to take advantage of Talkdesk's advanced routing algorithms that will connect the customer with the best sales agent for the task at hand.
Talkdesk has been designed to seamlessly and easily integrate into any existing work flow for clients, another reason for the business's constant growth and 3 million dollars in seed funding. Talkdesk is able to integrate into over 25 different CRMs such as Sugar, SalesForce, and Zendesk. This means that many of the large scale operations could fuse their current CRMs to start using Talkdesk much more quickly than a traditional VaaS solution might take to be implemented.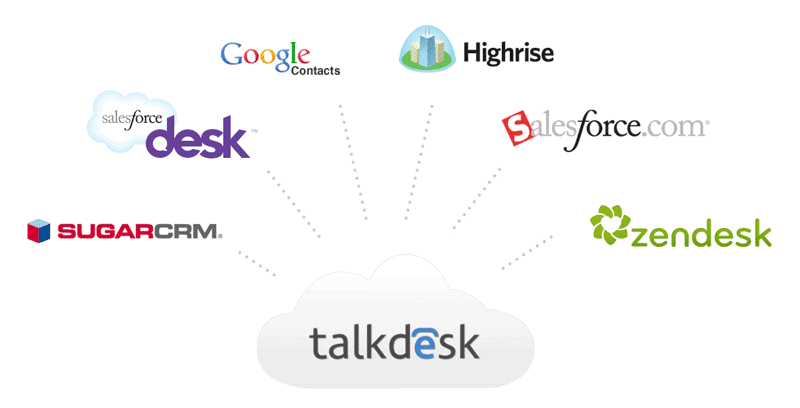 With Talkdesk's intuitive way of looking a call center management and the way they are currently doubling their ARR (Annual Rate of Return) every three to four months, it is no surprise they were able to secure another round of funding. CEO of Talkdesk, Tiago Paiva, has said that the seed funding will be invested into things such as sales, technology, and marketing.
For more information about Talkdesk, visit their website here: www.talkdesk.com
Disclosure: Storm Ventures was a former client of media relations firm EZPR, where KnowTechie's editor-in-chief holds a position. However, he did not participate in this post's writing, editing, or publishing. He remains unbiased and independent in his role at KnowTechie. Any potential conflicts of interest have been disclosed.
Follow us on Flipboard, Google News, or Apple News