The New Age of Learning: What Technology Kids Use in Their Education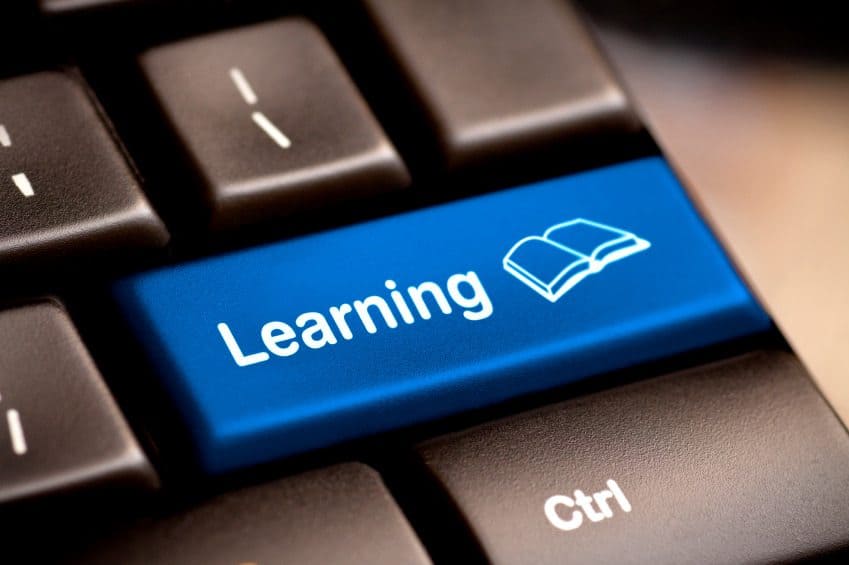 The process of learning has been changing and improving from the very beginning, keeping track with the latest technological developments. From Mesopotamian abacus, the use of globes in Ancient Greece to blackboards first used in Scotland in 1800's and still used in various embodiments today, the learning and teaching technology has been constantly innovated. The pace at which this is happening today surely exceeds the wildest dreams of early teaching innovators. Let us see what technology kids are using nowadays in their education.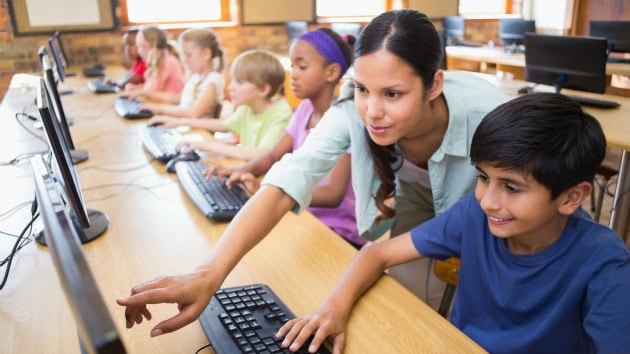 Personal computers
Personal computers have been around for decades and are present in the majority of households around the world nowadays. Apart from being used for multimedia and playing games, personal computers are a great way of gaining knowledge through a multitude of educational programs available for all generations. What is more, these programs, being usually free or at least very affordable, enable the users to acquire new information from almost every scope of interest at practically no cost. Even though self-learning is the most noticeable gain personal computers provide, they offer more than that.  They are also a great tool for promoting and improving group work and interaction, taking the learning process to a completely new level.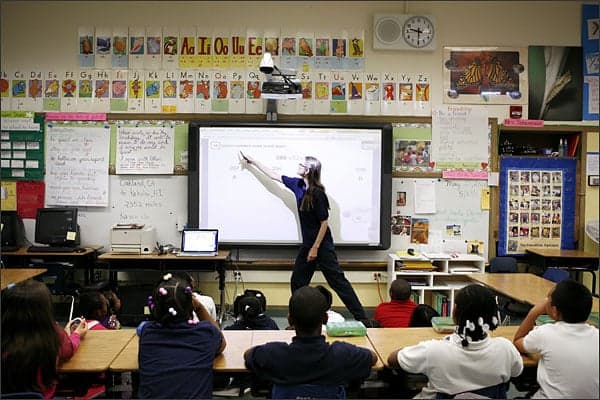 Electronic whiteboards
If you have not seen one yet, you will get the best picture if you think of it as a combination of a traditional blackboard, enhanced with a touchscreen, personal computer and projecting features, with online access and wireless communication. These features enable student engagement and interaction in the classroom, at the same time motivating self-driven learning. The students can draw graphic representation themselves or use those from the database, which proved to be particularly beneficial in math, science and art classes. What is more, everything that is done on the electronic whiteboard can be saved and shared to students' computers with the touch of a finger. On the other hand, electronic whiteboards proved to be very useful and efficient in simpler tasks as well, such as clear data presentation and the most important precondition for advanced learning-literacy teaching.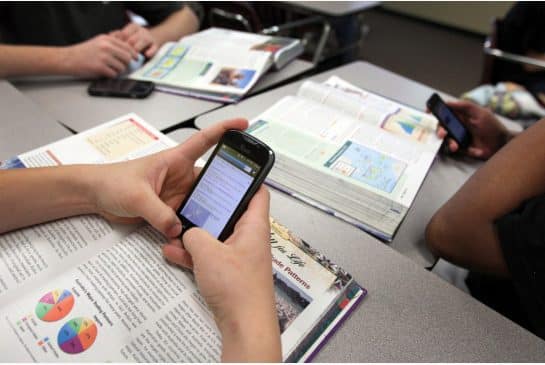 Smartphones
The fact that almost all kids have smartphones and use them 24/7 is pretty self-revealing when it comes to the educational potential they have. Regardless of the operating system they use, smartphones offer a great variety of educational apps, from those that make learning math fun and easy to learning how to draw a house and any other learning area you can think of. The learning potential of smartphones has been recognized by the teaching authorities around the globe and their use is being more and more promoted in schools, changing their perspective from class obstructing gadgets to very powerful learning aids.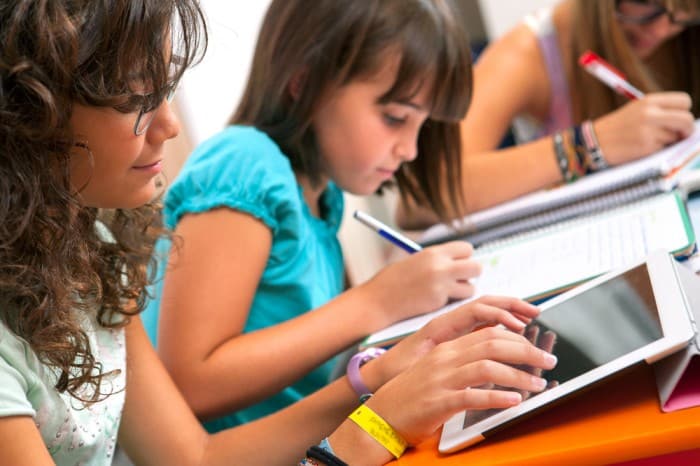 Internet
Without a doubt, the Internet can be named the mother of technological education today. Listing all the opportunities it provides and all future possibilities it carries would take days. Let us just name the most obvious and well established ones. Wired personal computers used at home or in classrooms promote communication with other students all over the world, sharing knowledge and experience and promoting communication, all very beneficial for expanding personal points of view, learning capabilities and knowledge in general. The proliferation of online learning has also helped in expanding the reach of education to those who in the past relied on traditional schools. Online universities have made it possible to take up courses like a BBA online, reducing costs and increasing flexibility for students.
Another great learning benefit that comes from the Internet is the use of multiple sources instead of relying on a single one. Kids love using useful online note-sharing services,like Think Swap, where they can download other people's notes and post theirs. Lastly, playing online games, even though deemed as a complete waste of time by the majority of parents, has proven to be a great way of improving problem-solving skills, creativity, competitive spirit and leadership features. Naturally, the amount of time spent online and the contents browsed need to be closely monitored by the parents, which does not solely need to be deemed as supervision but also as a great manner of spending more time with kids and participating in their regular activities.
The learning benefits that today's technology provides should be embraced and promoted, there is no doubt about it. With a little push in the right direction and regular supervision, the adventurous spirit and the urge to explore the world that all kids have will bring overwhelming results.
Follow us on Flipboard, Google News, or Apple News